| | |
| --- | --- |
| | User Login |
| | |
| --- | --- |
| | Main Menu |
| | |
| --- | --- |
| | Street Noise |
| | |
| --- | --- |
| | Utilities |
| | |
| --- | --- |
| | RSS Feeds |
| | |
| --- | --- |
| | Who's Online |
Currently no members online:)



You are an anonymous user. You can register for free by clicking here

We have 0 guest online !
Posted by: gareth on Thursday, November 12, 2009 - 05:03 PM EST




I love "lazyweb" sites, Q&A sites, and other crowdsourced resources that deal in instant-gratification content. I especially like them when the signal to noise ratio is high; when a lot of really smart, inspired people come together to share their expertise.

As of a few weeks ago, O'Reilly now has its own such site, O'Reilly Answers, a place where O'Reilly authors, editors, conference speakers and goers, readers, i.e. the O'Reilly community, can share knowledge and ideas. Some have asked: how is this any different from StackOverflow? StackOverflow is about programming. O'Reilly Answers is about anything its community of users wants it to be about. The site's tagline is: "Clever Hacks. Creative Ideas. Innovative Solutions." If that's what it turns out to be about, it'll definitely be a place where you'll want to hang.

O'Reilly Answers




Posted by: gareth on Friday, August 29, 2008 - 12:30 AM EST


Until midnight (PST) on Sunday, you can get 20% off *everything* in the MakerShed store. Here's a note from Dan Woods of Maker Shed:
It's hot here in Sebastopol. So hot, that the PG&E substation across the street blew a transformer and knocked out our power yesterday afternoon. So.... Under the category of anything is a good excuse for a promotion, we'll do the "dog days" promotion now through midnight Sunday, August 31. Visit MakerShed and enter "dogdays" as the promotional code and get 20% off everything in your shopping cart. Offer expires midnight PST this Sunday (9/1).
Posted by: gareth on Saturday, October 20, 2007 - 12:15 AM EST


One of the coolest things I've seen so far at Maker Faire Austin, which officially starts tomorrow (Saturday), is the Art Golf installation done by Philo Northrup and Jeffrey and Jillian of Because We Can. It's a gorgeous CNC-milled pack 'n go (note the hinges) mini-golf course done with fun, wit, and whimsy measured by the inch. If you're not filled with child-like giddiness and nerdgasmic joy at the sheer brilliance of the design, fabrication, and execution of this project, you really need to have that looked at.
Seen in these pics (middle two) is the amazing Texas Miniaturization Ray hole (apparently not *everything* in Texas is beginner). Your regular-size ball goes in, a mini golf ball comes out and is played through the hole to the next hole, where a full-size ball re-emerges. Each hole is cooler than the next.
These pics were taken by photographer to the digerati/Makerati Scott Beale. He has more pics (and will add more), via Laughing Squid, on Flickr.


Posted by: gareth on Thursday, October 18, 2007 - 01:38 PM EST


Follow for Now: Interviews with Friends and Heroes is a collection of interviews put together by Roy Christopher. It features a glowing cavalcade of cyber stars, talking on technology, culture, media, and science. Interviewees include Bruce Sterling, Doug Rushkoff, Brenda Laurel, DJ Spooky, Steven Johnson, Mark Dery, Geert Lovink, and many others. Oh... and ME. At 400 pages long, with interviews conducted over seven years, this is a fascinating group snapshot of key thinkers of the webbed world. Oh... and ME.



Posted by: gareth on Wednesday, September 05, 2007 - 02:45 PM EST

Lifehacker has a nice round-up of very useful software tools for the returning student, from printable graph paper, to socially networked class notes, to Google Book Search and Google Scholar. Forget school kids, *I* plan to make use of a bunch of this stuff. I would add JetEye to this list. I continue to find it a very useful tools for building up databuckets of info, images, notes, etc.


Posted by: gareth on Thursday, August 09, 2007 - 01:15 AM EST

Via SiliconBeat:
Google is offering free PDF downloads at Google Books, of those books in the public domain. You can then print them out.

You can download titles like Ralph Waldo Emerson's Essays (see example here), Dante's Inferno and Carlyle's Samuel Johnson.

Downloaded books carry a watermark identifying Google as the PDF's origin. Perhaps a bone to publishers Google is trying to negotiate with, who will only get more nervous with this sort of printing capability.
Posted by: gareth on Sunday, July 15, 2007 - 11:11 PM EST

Street Tech (and Make) readers may already know that I'm a fan of GTDTiddlywiki, the in-browser personal organizer based on the Getting Things Done system and wiki technology. I've been using it, happily, for over a year and half. I'm tempted by some of the other GTD tools that are constantly pouring onto the interwebs, but I'm trying to stick with one system as long as possible and not make constant system upgrade and maintenance take away too from time from GTD. But if I *was* going to switch it up, I might go with MonkeyGTD, another Tiddlywiki-based client-side wiki that adds a dashboard, a global view of all of your next actions, projects, etc. and a layout that's more open, more... er... iGoogle-like. In fact, I'm attracted enough to this, I probably will make the switch sooner or later.


Posted by: gareth on Sunday, July 15, 2007 - 02:46 PM EST

It's about time somebody did this. From Lifehacker:
Tired of being left out of private betas? Not to worry - try InviteShare, a service that encourages those with beta invites to share them with the Web community at large. Here's how it works: people with beta invites share them with those who don't have them - it's super simple. Plus, while e-mail addresses are displayed publicly, they're in image form, which means no spam bot attacks. This is a great way to get in on services before they're open to everyone.
Posted by: gareth on Thursday, June 21, 2007 - 01:46 AM EST

We've talked on Street Tech before about how you can turn a decent-sized Flash drive (USB drive, thumb drive, jumpdrive, whatever we're supposed to be calling it these days) into a pocketable alternative to a laptop for carrying apps and data between computers, on the road, etc. This-here d00d has a nice master list of Windows-friendly, mostly free, apps and utilities.
Posted by: gareth on Tuesday, June 19, 2007 - 03:10 PM EST

Lifehacker has a link to a passle of Getting Things Done tools. They say:

"This enormous list of GTD Tools will surely keep you from getting anything done."

True dat.
Posted by: gareth on Tuesday, June 05, 2007 - 11:48 PM EST

Street Tech pal Alberto pointed us to this amazing database list of "Office 2.0" applications (that's 2.0 as in Web 2.0, not Office as in Microsloth). The list itself was built using Dabble DB an amazing Web-based database application. You can see a demo of Dabble DB is action here. Another Office 2.0 database site, maintained by Ismael Ghalimi has an updated list of Office 2.0 apps, with reviews, and other resources. Ismael also keeps a list of his Web-based office set-up.

Thanks, Alberto!
Posted by: gareth on Thursday, May 24, 2007 - 12:46 AM EST

A week or so before the Maker Faire, I got an email invite to a social network that had been set up for Faire presenters and attendees. I took the link and set up my page on CrowdVine, a very cool service created by an ex-O'Reilly employee, Tony Stubblebine. Within a few hours, I watched an entire community popcorn into existence. It was quite inspiring. People got the evites, logged on, patched in their RSS feeds, their Flickr sets, their soc bookmarks, started friending each other, and leaving comments. It really was a great asset to be able to see who was going to be there, talk to each other about meeting up, learning about new people, etc. I identified a number of people at the Faire based on their photos on the site and read background on others.

CrowdVine is really easy to set up and use, so much so, I'm tempted to set up a Street Tech socnet, though I don't know if there's a real need for it. If you *are* in need of a such a network, especially for an event, you likely won't find a quicker way to spark up a flash crowd than this with this site.


Posted by: gareth on Wednesday, March 07, 2007 - 06:14 PM EST


In today's "Geek to Live" column, Gina shows you how to use iTunes' Smart Playlists and PDF support to create an organized, searchable library of all your PDF docs. Who knew?
Posted by: gareth on Monday, February 26, 2007 - 01:39 AM EST

I've been really groovin' on the Open Office apps of late, the final nail in the coffin of Microsoft on my desktops (excluding XP on one machine). Wanting to go deeper with the OO suite, I went in search of books or other resources, and discovered there are some great PDF manuals on OO's Documentation site. You can also get a number of them in dead tree editions, such as the third edition of the OO Writer Guide, a 450 pg tome, via Lulu, for US$20.

The Documentation site has some really good How-To pieces, lots of templates, articles about OO, FAQs and other useful stuff. Worth spending some time poking around there, especially if you're new to OO.
Posted by: gareth on Friday, February 02, 2007 - 06:36 PM EST


Attention Mac open software shoppers. Lifehacker's "Download of the Day," called Burn, looks worth checking out:

"While there are a lot of burning apps available for the Mac that can cover some of these bases individually (Disk Utility for disk images, iTunes for audio, etc.), Burn is by far the most powerful, free, all-in-one burner for OS X I've seen. Burn is free, Mac OS X only."

Link to the rest of the item.
Posted by: gareth on Wednesday, January 17, 2007 - 10:39 PM EST


As many of you may already know, I'm a big fan of the HipsterPDA. I've been using one for the last year and a half and still love it. I've been using the D*I*Y Planner Hipster PDA, a series of printable 3x5 card forms. I haven't been back to their site in a while and just discovered there's a new set of cards, Version 3, which includes tons of variations on the themes of Notes, Calendars, Contacts, Projects, and even includes cool new cards like Story Boards, MindMaps, and Plot/Character trackers (over 80 cards in all). They also have cover designs and OpenOffice templates for creating your own cool covers. Sweet!
Posted by: gareth on Wednesday, January 10, 2007 - 01:12 PM EST

In response to our piece on retro CueCat library scanning, a blogger on GeekswithBlogs wrote about another site/service for barcoding your stuff. Barcopedia allows you to use a webcam to "scan" barcodes. And they're building a user-created database of everything, from books and CDs to the contents of your kitchen and bathroom medicine cabinet. As the blogger says, if they make this thing extensible, open the API, there's all sorts of cool places this sort of tech could go.


Posted by: gareth on Monday, January 08, 2007 - 05:07 PM EST

In Kevin Kelly's latest Cool Tools, he "reviews" GetHuman, an online database of human operators for big companies that normally port you into Voice Jail. This is definitely a must-bookmark site.

Customer Service is also given grades by users of the GetHuman base. Wow, look at all those Ds and Fs. CS: A dying art to be sure.
Posted by: gareth on Friday, January 05, 2007 - 12:46 PM EST


This so so cool. From Lifehacker:
PodZinger, the site that enables keyword searches within audio and video podcasts, now lets you search inside YouTube videos as well. Here's the scoop from the company's blog:
Now besides simply searching on the metadata of the video files, you can search for terms that are actually mentioned inside the audio, allowing for a greater likelihood you will find relevant material.
Posted by: gareth on Friday, January 05, 2007 - 12:04 AM EST

We kid about the Pr0n. That's just to get your attention. Surely, that's not what our sweet and innocent Street Tech readers want to keep from prying eyes. But whatever it is, if you're on Mac OS X, Mac Geekery has an excellent tutorial (called, um... "How to Hide Your Porn") on (short of installing third-party apps), how you can hide and secure data stores using tricks and features native to OS X.


Posted by: gareth on Thursday, January 04, 2007 - 09:20 PM EST

Free Software magazine has a list of their picks for some of the best platform-agnostic programs. There's a lot of ones we use here (OpenOffice, Firefox, Azureas, Audacity), others we've messed with and liked (GAIM, GIMPShop, Thunderbird), and others we should probably check out (Blender, Sunbird, Scribus). It's so amazing that there are so many truly outstanding free, open source, and cross-platform applications. The topic discussion following the article has some good reader-recommendeds too, such as the VLC Media Player and MoneyDance, a checkbook/finance program I just might have to...ah... check out.

BTW: If you're on OS X and want to run OpenOffice, we recommend NeoOffice instead. It is built on OO but is native to the Mac (does not require an install of the X11 Window System) and has more of a Mac look n' feel -- of course, that sort of blows the whole platform agnostic concept, but if you're only working on a single platform (Mac), it's likely your best bet. And it's been surprisingly stable, even at the Alpha dev stage.


Posted by: gareth on Thursday, October 26, 2006 - 10:33 PM EST


Here's another cool script hack, this one for adding an "I'm Lost" to the AutoPlay window when you insert a USB JumpDrive. So, if somebody finds your drive and inserts it, they get a message asking them to send the drive back, your address, and a message like this (you can obviously write your own):
"You will receive a shiny new USB drive twice as big as this one for your trouble. Thanks for your honesty in advance."
Posted by: gareth on Thursday, October 26, 2006 - 09:32 PM EST

On Jim Biancolo's blog, he's posted a little script he made for use with AutoHotKey (the free macro/automation app) that repurposes the Insert key (found on most PC keyboards). Here's what he says:

Y'know how sometimes you go to hit the Home key and you accidentally catch the Insert key too, but you don't realize it until you've typed over something, because suddenly you are in "overstrike" mode rather than "insert" mode? I wanted to kill the Insert key, and immediately thought of my favorite utility, AutoHotKey (upon which I built that Wikipedia AutoCorrect thing). But instead of just killing the Insert key, I thought perhaps I could make it do something useful. So I took the "append" script from here and just changed it to fire whenever I hit Insert."

So you end up with an amendable clipboard. Now *that's* useful.

[Via Lifehacker]
Posted by: gareth on Friday, October 20, 2006 - 08:21 PM EST

In this week's "Geek to Live" on Lifehacker, Gina counts down her favorite open source apps for Windows. Many of them will be familiar and you may already be using them (Firefox, Thunderbird, Open Office), but a few might be new and worth checking out, like the free and open anti-virus app ClamWin, KeePass (password manager), and TrueCrypt (file encryption). And as always, Lh's readers chime in with their own worthy candidates, such as FileZilla, 7-Zip, and Democracy.

We just finally made the switch to OpenOffice on all the PCs and Macs here at Street Tech Labs and we're glad we did. Besides running XP, a neccessary evil of working in the tech/tech journalism biz, we have very view pieces of code left with Microsoft's stink on 'em. And as Martha would say: "It's a good thing."
Posted by: gareth on Friday, October 20, 2006 - 01:48 AM EST


No, not THAT kind of booty, we're talking about swag, and not just the T-shirts, mugs, and mousepads, we're talking Flash drives, power supplies, memory, and other electro goodness. Well, we're not talking about it, this guy is. He offers his tips on getting the premium goodies and even has pics of his "hauls" from various shows this year. A little trailer trashy, when you get THIS into it, but hey, if you're there and they're willing to toss it into your Gimme Bag...
Posted by: gareth on Thursday, October 12, 2006 - 06:32 AM EST


O'Reilly Labs (the white lab-coated arm of O'Reilly Media) has incubated a nifty little search tool, called Code Search, which allows you to drill through the more than 2.6 million lines of code from some 700 O'Reilly titles. You can search on a particular book title, a category of code (e.g. Perl, Java), a code phrase, a particular author, a date of publication range, and more. The database was built using the Mark Logic XQuery server.
I don't know how this slipped under our radar before. Here's Tim O'Reilly first announcing it back in late August, on HIS Radar. And here's a link to the brief Code Search Page on the O'Reilly Labs wiki.
Posted by: gareth on Wednesday, October 11, 2006 - 10:38 PM EST

Coghead, a much-anticipated tool for creating your own online applications, has finally gone live. TechCrunch explains its import in this growing market of online application-building services:

"What is special about CogHead is that users building applications with the product require less technical skills because the process is all drag-and-drop and visual. CogHead is unique because of just how easy it is to create forms, views and apps - the design view allows users to create fields by dragging and dropping them onto a form. The user can lay the fields out and place them on the page, making the application they build more user friendly and easier on the eyes. Building the logic behind the forms is also a graphical process, the user takes objects and actions and drags them into a flow chart that is similar to a data-flow or logic diagram (see their screenshots). CogHead has a large set of user actions and events available meaning that a very broad range of custom apps can be built. Data can also be processed without a user making a direct action as there are events such as when data is imported etc."

Read the entire TC piece here, and don't pass up the Comments, where programmers, Web designers, and others discuss the relative merits of this emerging technology.
Posted by: gareth on Tuesday, October 10, 2006 - 06:43 AM EST

Ars Technica has a fairly in-depth review of Firefox 2.0 RC2 (as in "Release Candidate 2"). They like it well enough, but see it more as an incremental improvement over 1.5x. That led them to ask:

"Is the 2.0 designation deserved?"

To which they replied:

"I suppose that depends on your perspective. At the risk of veering into a largely irrelevant philosophical rumination on the ontological significance of version numbers, I feel inclined to point out that the implications of version numbers vary greatly between various open source projects. In some cases, there is a well-established nomenclature and version numbers can be used to infer all sorts of useful things about the nature and status of a build. In other cases, it may simply be an arbitrary value selected for the sole purpose of making it possible to distinguish between builds. For Firefox, it doesn't seem like there is a fully consistent version numbering model yet. Rather than expressing disappointment about the lack of new features in the upcoming 2.0 release, users should remember that Firefox release numbers aren't always going to be a helpful medium for establishing expectations."

Read the full review here.

BTW, they also think, after banging on it quite a bit, that RC2 is stable enough for regular use. Release Notes and downloading here.


Posted by: gareth on Friday, October 06, 2006 - 07:40 AM EST


This video of Street Tech pal Cory Doctorow's keynote address at Toorcon 8 is definitely worth checking out. Entitled "Owned: Hollywood's War on Security," it is a very well delivered talk on the evolution of the user's relationship with the computer/network, the content on it, and ownership thereof, from the mainframe/special purpose network to the homebrewed & personal computer/general purpose network to the ubiquitous computing, and increasingly over-regulated, user-licensed technologies, of today -- the drift back to specialty purpose networks. Here's a snippet:

"The worst practices of the technology industry are now being exported to other industries. Software is kind of the birthplace of a terrible Frankensteinian monster called the EULA, the End-User Licensing Agreement. It was the first time that anybody thought you could do this terrible violence to the legitimate and noble agreement -- that thing that happens when you and I sit down at a table and start with what we want and walk away with what we need -- when you can take that and violate it and turn it into something so trivial that you can form an agreement merely by looking at a sticker or having a screen of text flashed in front of you, and that that agreement somehow constitutes something binding, a waiver of the rights that were set out by statute and practice and custom, in the service of enhancing someone else's business model, at your expense."

[Via hackAday]


Posted by: gareth on Tuesday, October 03, 2006 - 06:14 PM EST


Today is the International Day Against DRM. Boing Boing has a post that summarizes some of the various activities going on. Cory's intro reads:
"Today is October 3, the International Day Against DRM -- the first global day where people rise up and say no to anti-copying technology that treats you like a crook. Remember, DRM doesn't stop "piracy" -- the only people who get DRM infections are people who don't pirate their media. You get DRM by buying your movies, music, games and books through authorized channels -- the stuff you download from P2P or buy off of a blanket at a flea-market has already had the DRM cracked off of it. They say that DRM "keeps honest people honest" -- but all it does is keep honest people in chains."
Fight the power, man. Free the pixels! Freedom for our 1s and 0s. We shall overcome (their overreaching rights management technologies), etc., etc.


Posted by: gareth on Sunday, September 10, 2006 - 09:53 PM EST


Lifehacker brings us news of two apps for downloading, converting, and adding YouTube content to your iPod: one for Mac, one for Windows. Adam writes:

"If you're using PodTube (Mac), you need to browse YouTube in Safari, but one click will download the video, encode it for your iPod, and add it to your iTunes library ready for syncing (the whole process took me less than the time it took for the 54 second video I chose to finish playing). Using iTube on Windows, you paste the YouTube URL into iTube, at which point is also downloads, converts, and adds the file to your iTunes library. These programs are similar to previously-mentioned shareware app TubeSock, except they're totally free (as in beer). iTube requires .NET."

[Via Michael Berneis reBlog]


Posted by: gareth on Tuesday, September 05, 2006 - 12:27 AM EST


Kevin Kelly's Cool Tools e-zine had an item about a free Web-based phone backup service called Zyb. The Cool Tool reviewer (Roar Nilsen, not Kevin Kelly) writes:

"Here's a cool tool that I stumbled upon. It's called ZYB (quite uninformative name, but typical web 2.0 lingo I guess)... Quite impressive what you can do on that site -- back up contacts, etc. and actually it's a bit strange that they even can get the backup to work over the mobile's GPRS connection. I've used it for a month now and I'm impressed that it's even possible to make a backup of your mobile that way. I don't know how they do it or why it hasn't been done before!"

I checked it out an it looks pretty nifty. Haven't tried actually backing up my data yet. Has anyone here used Zyb?


Posted by: gareth on Wednesday, August 16, 2006 - 02:46 PM EST


I've always been a huge fan of the "pocket guide," the little reference book that boils down the essentials of a technology to charts, graphs, tables, glossaries, tips sheets, etc. When I was a printer, I was never far from my Pocket Pal. Then there's the indispensible Pocket Ref, a must for engineers, do-it-yourselfers, and builders of all kinds, and the Pocket PC Ref and Electronics Pocket Handbook for computer and electronics work.

Given this interest, I'm also a fan of the O'Reilly Pocket Guide series, which sort of takes their Hacks books and squeezes even more fat out of them (and crams more data in). O'Reilly is now offering this series as PDF downloads for only US$5.00 each. Being a PDF sort of ruins the whole handy pocket format, but it adds other features, like hyperlinked table of contents and index and full searchability. And, of course, since most of these titles deal with software, you're likely using the guides at your desk anyway. Certainly can't beat the price for the amount of useful info you're getting.

[Let me bore you with a little story about pocket guides. In the mid-90s, Sean Carton and I came up with the bright idea (we thought) of writing an Internet Survival Guide, a little pocket ref that would cram most of what you needed to know to get on the Net, and use tools such as HTTP, HTML, FTP, Gopher, and the like. It would be designed like an outdoor survival guide. We even thought of having a fold-out map in the back that would show all of the navigation tools you needed in charts around a map of the global Internet. We envisioned it in a display box that bookstores could have at the checkout counter. We approached a publisher who loved the idea. Then they started changing it. We needed to cover Mac, PC, and Linux, we should add tutorials along with the summaries of tools, we should review specific tools. It should have a CD of apps in the back. With each new addition, the book grew in size. By the time we were done, our handy little pocket guide was the 1,175-page Internet Power Toolkit and it weighed as much as a small child. So much for lean and mean. Years later, another publisher came along with a Net book done like an outdoor survival guide that was sold via a display on checkout counters. It sold like crazy and became a best seller. Oh well, you can't win 'em all.]


Posted by: gareth on Sunday, August 13, 2006 - 09:58 PM EST

Those who are excited by (or are pushing) mouse-over content previewing, pre-fetching, and other strategies for so-called "click-free" or "clickless" navigation, claim that it's the future of Web navigation. I don't know about click-free, but I'm definitely down for some click less. The two tools on the forefront of this tech are Browster and Cooliris, both browser plug-ins. Both work with IE and Firefox. Cooliris works in Safari too.

Rafe Needleman of CNet recently talked with execs from both companies, about how their products work, and how they differ.


Posted by: gareth on Wednesday, August 09, 2006 - 10:21 PM EST

Think of it as BitTorrent for books, or a free, dead-tree answer to Netflix. BookMooch is a community book exchange service where people send their unwanted books, real books, not electronic ones, to other BookMooch members. You can keep the books you receive, send them along to others, whatever you want. The books are free, but you have to pay for postage, and you have to be willing to give away some of your own books.

Unlike Lala (for CDs), PeerFlix (DVDs), and other services for exchanging unwanted media for wanted media, BookMooch does not charge for the transactions. The service itself is free. It IS a reputation system and there's a maximum 5:1 ratio of books received to books sent out. The service just recently started and there are already some 1,500 registered members and 10,000 books in the community "library."

[Via The Inquirer]


Posted by: gareth on Thursday, August 03, 2006 - 12:12 AM EST

Workfriendly.net offers the latest tool for professional office-slackers: Office (as in Microsoft Office). If you want to surf the Big Muddy of Cyberspace, but don't want the boss, or Edward that stoolie in Accounting, to catch you, just enter the URL of the site where you'd like to go for a little cultural enrichment. Workfriendly ports the page through a stylesheet, re-formating the Web content to look like an MS Word file (with a PC interface). There's even a "boss key," in the otherwise non-functional Word toolbar, that switches the content to something more "Word-like" and that hides the URL of the site you're visiting.

[Thanks, Jay!]


Posted by: gareth on Monday, July 31, 2006 - 11:34 PM EST

The fine blokes over at the Inquirer are all gushy about Super, a Windows GUI that's been laid over ffmpeg, the popular command-like graphics converter program. Other popular command-line conversion apps are bundled under the Super GUI, too. As the INQ sums it up:

"The result is described, pardon the redundancy, as 'A simple GUI to ffmpeg, mencoder, mplayer, x264, mppenc, ffmpeg2theora & the theora/vorbis RealProducer plugIn.'

"Translated to English, this means you can convert back and forth between AVI, WMV, ASF, Realvideo, Quicktime, OGG Theora, -even the latest video file formats like .3gp used on mobile phones from Nokia/NEC/Siemens/Sony Ericsson etc. All this is done with just a few clicks, as the GUI launches the requested open sauce in the background. And everything for free, to boot."



Posted by: gareth on Thursday, July 13, 2006 - 09:55 PM EST

As expected, Mozilla.org released Firefox 2 Beta 1 earlier today. You can download it here. Some of the feature set includes:

* Built in Phishing Protection.
* Search suggestions now appear with search history in the search box for Google, Yahoo! and Answers.com
* Changes to tabbed browsing behavior
* Ability to re-open accidentally closed tabs
* Better support for previewing and subscribing to web feeds
* Inline spell checking in text boxes
* Search plugin manager for removing and re-ordering search engines
* New microsummaries feature for bookmarks
* Automatic restoration of your browsing session if there is a crash
* New combined and improved Add-Ons manager for extensions and themes
* New Windows installer based on Nullsoft Scriptable Install System
* Support for JavaScript 1.7
* Extended search plugin format
* Updates to the extension system to provide enhanced security and to allow for easier localization of extensions




Posted by: gareth on Tuesday, July 11, 2006 - 06:34 PM EST


Firefox 2.0 is expected to show up at any moment now. Yesterday, Ars Technia posted a review of the beta version of 2. Their conclusions? Good, but nothing Earth shattering. The coolest feature is a spell-checker for Web forms. Subjectively, they found it maybe faster and more stable, but did no benchmarking. The browser also has a built-in anti-phishing feature.


Posted by: gareth on Tuesday, July 11, 2006 - 01:23 AM EST

You got your Digg in my MacUpdate! You got your MacUpdate in my Digg! That's sorta the idea behind IUseThis, a sort of Digg recommendation engine for Mac apps. Registered users "vote" on the apps you use and like, raising them in the queue (and you can comment on them as well). Eventually, the site will recommend new apps for you to try based on the apps you use and recommend to others.

[Via TUAW]


Posted by: gareth on Thursday, June 15, 2006 - 02:13 AM EST

Tags are the warp (or is it the woof?) of the Web 2.0 fabric, but until now, they've only threaded together the content of individuals sites. That's changed with TagFetch, a tag-aware search engine that returns results from Flickr, YouTube, Newsvine, del.icio.us, Feedster, and other sites that incorporate tagging.

[Via Lifehacker]




Posted by: gareth on Tuesday, June 06, 2006 - 08:21 PM EST

Who doesn't need a free 1 gig of offline storage (or 2 or 3)? TUAW has a link to a piece on getting a Box.net Internet drive to mount on your Mac (these accounts are officially PC-only), No extra software required. The 1GB accounts are free. More space can be purchased.


Posted by: gareth on Thursday, May 18, 2006 - 05:27 PM EST

Street Tech Co-Founding Father Sean Carton is back in Baltimore, now working at idfive, a Baltimore design and communications firm. He and idfive have created a group blog called AttentionScan. It's filled with rebel advertising and marketing ideas, high weirdness, cool tool discoveries, and Russian drinking games -- basically Sean's usual interests. Here's a Top Ten List (of corp creativity tips) that he posted (via Stefan Engeseth):

1. Hire people who have different talents than you.
2. Install a random control in the elevator so that everyone ends up on the wrong floor. Get a head start by pressing the wrong button today.
3. Exchange Filofaxes with each other.
4. Bring your children to work.
5. Invite your customers to participate in projects at an early stage.
6. Invite someone from the street to attend your next meeting.
7. Mix people in meetings: for example sales people and marketing people.
8. Change the setting of the meeting. Why not hold your next meeting at a kindergarten?
9. Create imbalance. Stand on one leg during a meeting and seek imbalance. Seek imbalance in the marketplace.
10. Use simple language. A good idea thrives on simplicity.
11. Always go the extra mile and do a little more than what's on the list.


Posted by: gareth on Wednesday, May 17, 2006 - 12:52 AM EST


TechCrunch offered their take on the newly released Google Notebook yesterday. Their verdict? Ho-hum. One of the things they missed was tags. We agree. An unfortunate omission.

Another, competing notebooking service is Jeteye (ah... Obi-Wan, I think I get it: "THOSE aren't the Notebook tools you're looking for... Move along."). It offers much of the same capabilities as Notebook, though Google has a "Note This" link on all search results that'll send a listed item directly to your Notebook list. Jeteye DOES offer tagging.

TechCrunch wonders whether Google Notebooks could possibly survive if it wasn't Google behind it. We wonder what this means for Jedi... er Jeteye. We do like the look and feel of their product better. Problem is, there are suddenly so many of these Net-based, Web 2.0 organizing tools available, at some point, you just have to pick one (or two) and stick with it, or you'd spend all of your time setting up new services and porting your e-life over to them.


Posted by: gareth on Monday, May 01, 2006 - 10:33 PM EST


I love some of the stuff that people are doing with processing of Flickr files. Colr Flickr groups pictures based on colorfields (pics that have one predominant color/pattern) and slaves them to a color wheel/slider. Click on the wheel or move the slider and pictures are grabbed with that color value. Click on the pics to go to that Flickr file. Nifty.
Thanks, Alberto!


Posted by: gareth on Monday, May 01, 2006 - 12:55 AM EST

Amazon's "Digital Locker" -- providing you with PDFs of the manuals for the gear you buy -- is nice, but has obvious drawbacks (like storing only docs for the booty you bought from them). UserManualGuide.com is set up as a central repository for PDF editions of manuals for dozens of popular models of mobile phones, cameras, TVs, DVD players, even household appliances like fridges and washing machines. The site is far from comprehensive, but if they continue to add content (and don't run afoul of over-reaching IP police), the site should continue to get even more useful. I don't know about you, but I for one, can be bothered to put dead tree manuals in a place when I can find them when I need them. This sounds like a job for cyberspace, don't you think?



Posted by: gareth on Wednesday, April 19, 2006 - 01:03 PM EST


If youve been using Google Calendar, or thinking about it, you might be interested to know that Gmail now offers integration with the calendar. Ryan at CyberNet Tech News explains how it works:
When you begin to compose a message you will see a link on the right side of the screen that says "Add Event Info". This link will allow you to enter in the details of the event that you are inviting the recipient to. When the recipient receives the email it will appear as an invitation that they can decide whether they will attend, might attend, or will not attend the event. If they decide that they will or might attend the event then it will be added to their calendar.
There are a few other calendar/mail features, too. Check it out.
Thanks, Craniac!


Posted by: gareth on Wednesday, April 12, 2006 - 12:15 AM EST

Many years ago (we're old), Street Tech did a piece called "What to Do with an Old CPU" with ideas on how to recycle your passed over PCs. It was one of the articles that we got the most interest in, along with many emails asking us to update it. We didn't (we're old AND lazy).

But the fine crunchy ones over at Treehugger have posted a more contemporary list of similar ideas and orgs in their piece How to: Recycle Your Old Computer.

Also: Be sure to check out Xeni's Boing Boing post and link to sobering Salon article on our exporting of toxic computer waste to the developing world.


Posted by: gareth on Monday, April 10, 2006 - 11:29 PM EST


Cybernet Technology News offers a quick fix that can help with Firefox's annoying memory leakage. This fix will bump memory usage down to under 10MB every time you minimize Firefox (Windows OS, only). When minimized, it writes Firefox to the hard drive and fetches it from there when you maximize. Memory obviously increases again, but the process will release some of the "excess" memory Firefox is holding onto. In the test the author did, the browser started off using 180MB of memory. After minimizing, then maximizing, it only inflated back to 60MB.

Allegedly, IE and Opera already do this memory management. Hopefully, Firefox will implement it in a future release. Until they do, there's a simple change to perform in the Firefox config file.

See the steps after the jump...



Read more... (738 bytes more) 12 Comments
Posted by: gareth on Thursday, April 06, 2006 - 03:22 PM EST


As you may know, Street Tech is now part of the Federated Media network. Each day, Federated puts together a page of "best of" excerpts from sites on the network. It's a great bookmark, a way of keeping abreast of the latest developments in tech, the business of tech, Web 2.0, etc. As the network grows, and other sites of record are added, this "metablog" should become even more useful.


Posted by: gareth on Thursday, March 30, 2006 - 04:09 PM EST


Street Techie Andrew Plumb writes:

One big challenge when traveling is finding enough power adapters to plug your 120-240VAC compatible devices into.

Then it suddenly hit me - I needed a power bar! ...but good luck traveling light with a full-size bar. Instead, I picked up one of these medium-duty, multi-outlet extension cords. You want something reasonably heavy-gauge, since technically, it's not designed for 240VAC. This cable is 14 Gauge, 15A, 125V; much heavier than most of the extended-voltage device cables I'm plugging into it, so quite safe.

It fits comfortably in my laptop backpack and is flexible enough to redirect socket-access from many a cramped hotel room outlet.


Posted by: gareth on Monday, February 06, 2006 - 02:59 PM EST


Podcast User is a new, free PDF magazine dedicated to podcasting. It covers the medium from both a listener's and a producer's point of view, with news, reviews, how-tos, opinion pieces, etc. All very professionally presented. Overall, a nice job. Hope they can keep it up. Issue 2 is scheduled for March 1st.


Posted by: gareth on Monday, January 09, 2006 - 05:13 PM EST

Did you know that if you type "movie:YOURZIPCODE" in Google you get a listing of local theaters, shows, showtimes, and aggregated reviews (via IMDB)? This was news to me. Cool!

[Via Gigaom]


Posted by: Will on Wednesday, December 21, 2005 - 12:35 PM EST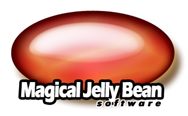 There's a wealth of free music out on the Internet that is actually perfectly legal to download: authorized bootlegs. This is live concert music recorded by fans - often plugged into the boards of the band, getting very high quality sound. The only downside is that fan sites that post these files often use the FLAC format, which makes for large downloads, and that can't be played on most portable audio players.

The solution is the Magic Jelly Bean SHN Shortener. It takes FLAC files and converts them en masse to MP3 files of any specified bitrate. Very handy tool. It takes some time (maybe 30 seconds per song) and the UI for the MJBS is a little on the spartan side, but it's a very straightforward program that does what I need it to do, and costs nothing. I'm currently working on converting some Elliot Smith and it's working like a charm.


Posted by: gareth on Monday, December 12, 2005 - 03:18 PM EST

Watering down the term "hacks" even more with the title "Firefox Hacks You Must Have," Wired News has an otherwise good piece on the latest and greatest extensions for Firefox 1.5.


Posted by: Will on Wednesday, November 30, 2005 - 01:13 AM EST

Mozilla has released the latest version of their monopoly-fighting open-source browser Firefox 1.5. The latest release includes faster browsing, better security, more customized interface, improved pop-up blocker, and enhanced privacy (read: ability to hide the naughty bits in your history). The most interesting feature is the "live bookmarks" feature that scans your favorite sites for updates and shows the fresh content right in the bookmark icon. Pretty cool.

In another interesting twist, Mozilla has gone dotcom. That's right, you won't find the new version at Mozilla.org - all you'll find there is a redirect to the new Mozilla.com website. The new corporation is a wholly owned subsidiary of the Mozilla Foundation, a non-profit organization whose sole purpose is to support the development of the Mozilla software suite. So the new corp is supported by the non-prof, which in turn feeds the profits back to the foundation? I'm confused. But I'm happy as long as somebody's getting rich other than Bill.


Posted by: gareth on Monday, November 21, 2005 - 03:34 PM EST

Wapedia is a site that offers the content of Wkipedia in a more mobile device-friendly format. Just point the browser on your PDA or web-enabled phone to wapedia.org and you're good to go.


Posted by: gareth on Monday, November 07, 2005 - 10:06 PM EST


You've probably noticed that there is an increasing number of sites that cater to individuals uploading, storing, sharing, tagging, etc. video files in the way that Flickr handles digital photos. So which services are worthy of your sharing all those Kodak memories of precious little Biff and Tiffany's soccer games and ballet recitals (Biff looks SO adorable in his toe shoes)? TechCrunch offers a handy comparison chart of features. Reader comments on the piece tell of their experiences and list additional similar services.


Posted by: gareth on Thursday, September 22, 2005 - 06:15 PM EST

A wise cyber-philosopher once said: "The Internet treats censorship as damage and routes around it." The latest rerouting is aimed at China, Iran, and other countries (is YOUR homeland next?) where Internet censorship is common and serious business. "The Handbook for Bloggers and Cyber-Dissidents" is a free online guide created by free speech advocates Reporters without Borders. Quoth the piece on CNet News:
...The booklet offers technical information for dodging government censors, including tips for thwarting filtering technology that can block access to select Web pages. The book also covers e-mail encryption, online pseudonyms and anonymous proxies, discussing ethics and how to attract an audience.
Available here in English, French, Chinese, Arabic and Farsi.


Posted by: gareth on Wednesday, July 27, 2005 - 07:09 PM EST

God bless that Google API. People are doing such nifty stuff with marrying database content with Google Maps. These maps show you the registered cell phone towers in your (select) area and who owns 'em. This way, you'll know where to point your phone to try and maintain a complete conversation without a dropped signal. What a concept. Check out the user comments on coverage in your area too. There are even sat photos showing the tower locations.


Posted by: gareth on Thursday, July 07, 2005 - 12:26 PM EST

The coverage on Wikipedia of the London bombings this morning is remarkable. Who can look at such a thing (the coverage, not the event) and not be impressed with the power of collaboraive citizen journalism?


Posted by: gareth on Wednesday, June 15, 2005 - 04:04 PM EST


I knew it was only a matter of time before somebody did a full-blown personal planner designed around Getting Things Done and the HipsterPDA concept. Douglas Johnston, who's designed a series of downloadable D*I*Y Planner kits, has just released the "hipsterPDA" edition with dozens of templates for planning pages (Calendar, Action Lists, Contacts, Someday_Maybe, etc) in a 3" x 5" format that can be printed onto card stock for use in your Hipster.

[Via 43 Folders]


Posted by: gareth on Tuesday, May 10, 2005 - 01:52 PM EST

After reading David Allen's personal management book Getting Things Done, I've monkeyed around with a number of the software tools and hacks that incorporate his organizational ideas. Nothing has stuck with me. I had a system set up in TextWrangler, BareBones Software's free text editor, but it was...well...barebones; not pretty to look at. Last night, I discovered the GTD TiddlyWiki and it's rockin' my world. Within an hour, I had my whole org setup transfered to a TiddlyWiki page under a Firefox tab.

To use TiddlyWiki, you have to know Wiki formatting, but that is easily learned (instructions included). The entire "app" is bundled as a single HTML page that you save to your desktop and then set up/customize as you please. You can store the HTML locally or remotely, as your needs dictate. The interface is handsome, the functionality is very smooth, and there are nifty features, such as auto Time/Date stamping of entries, RegExp searching, auto backup capability, and printing of each item (called a "Tiddler") to 3x5 cards to use with your HipsterPDA. I freakin' love this thing!


Posted by: gareth on Thursday, April 21, 2005 - 07:29 PM EST

You may remember "Gas Buddy" as your friend in college who used to ignite his undershorts after too many tacos and beer, but here in the fuelish 21st century, GasBuddy is a website where you can find the cheapest prices for gasoline in your area. With prices as high as they are these days, and small margins making a difference, it's worth knowing which stations in your area offer the best prices.


Posted by: gareth on Wednesday, April 13, 2005 - 12:12 PM EST

Has anyone here tried Box.net? After my old iMac committed Hari-Kari and I lost a bunch of data I was too lazy to back up (like my entire iTunes library), I subscribed to .Mac with my new machine and now do regular remote backups. But .Mac is costly if you want to back up everything. Box.net might be a nice, cheap addition. Their service is entirely Web-based, so there's no software to download. It works on any computer. Of course, no software means no auto-backup feature, but it does support drag and drop. In these digital media days, 1GB ain't much, but it beats the paltry 250MB you get from .Mac for $10/month.


Posted by: gareth on Thursday, March 24, 2005 - 02:37 PM EST

The getting things done gurus over at 43 Folder have just put up a Wiki for collecting "life hacks," cool little tips and tricks for making life easier and more manageable. Right now, the hacks are uncategorized -- it's just a dump list -- but they plan on fixing that at some point. So far, a bunch of the tips are about shaving. Shaving? What self-respecting geek bothers to shave -- and shares detailed tips on the practice? Holy Gopod, the next thing you know, they'll be hacks on "manscaping" and matching your geek ultility belt to your sneakers.

It's amazing how the "life hacks" meme has taken off. I actually coined the term "lifestyle plug-ins" years ago when I was whoring myself out doing Digital Living Today. It was supposed to be one of those goofy commercial taglines, but I kinda liked it. Still do. Although "life hacks" obviously has more geekly resonance.


Posted by: gareth on Wednesday, February 16, 2005 - 01:02 PM EST

43 Folders has a nice set of tips for improved email productivity. I've been applying a similar approach to my own inbox recently, and I've gone from dozens of unresponded to, unread, unfiled messages to an almost always-empty inbox. Definitely makes you feel more on top of things.


Posted by: gareth on Tuesday, February 15, 2005 - 02:15 PM EST

The true power of Google remains hidden to most users. It's amazing to me, when I see family and friends doing Google searches, to realize how few of the search tools they actually know about. This Google Cheat Sheet is a handy reminder for all of us on some of the lesser-known search features.

[via Lifehacker]


Posted by: gareth on Monday, February 14, 2005 - 02:49 PM EST

Don't know if folks here have seen this already, but a bunch of tax software vendors are offering free online-based tax prep if you take a link to their wares from the IRS's Free File Alliance web page.


Posted by: gareth on Thursday, January 27, 2005 - 12:31 AM EST

I4U is offering a free one year subscription to the print gadget magazine Sync. All you have to do is to sign up for I4U's email newsletter (and they promise not to sell your virtual soul, at least not your email addy).


Posted by: nate on Thursday, June 17, 2004 - 05:43 PM EST

Here's a series classes in NYC for the summer months that we can get behind - much better than macrame:

June 23, 2004 - Workshop #1

Micro-Radio Workshop with Neurotransmitter: This workshop brings together techniques, ideas, and histories of micro-radio technologies. The workshop consists of the following building mini-FM transmitters from both kits and everyday scrap materials, playing and creating experimental broadcasts and discussion of micro-radio and DIY broadcast methods.

July 7, 2004 - Workshop #2

Build your own microphones with Mike Rosenthal.: This workshop will teach how to make easy and affordable contact and binaural microphones.

Registration fee is $25 general public, $20 for Eyebeam members. Check out all the cool stuff and classes at Eyebeam.

They also have a class on blogging coming up in July, and who knows, we may just go. It's not like we've ever taken any classes in it, so it might be useful...


Posted by: nate on Thursday, June 17, 2004 - 09:27 AM EST


It looks like Napster has decided to burn through another round of angel financing with a giveaway of a bunch of Rio MP3 players, including the 128 meg Chiba that made our holiday gift guide, and the highly-rated 1.5 meg HD Nitrus. The Nitrus will cost an extra $80 on top of the $120/year Napster subscription, but the Chiba is free, as in beer. Napster, incidently, is one of the worst DRM-restricted music services around: music you download is never really yours, since you can only access it while you continue to pay the subscription price. And they don't even let you burn it to CD, instead recommending that "for less than $10" you can get a really long cable to connect your PC to your home stereo. So, to sum up, nice MP3 player but not worth getting Naptered for.

In related news, Audible is giving away an MP3 player with their service too -- the Muvo that we panned more than a year ago.
I hate to say I told you so, but I did predict these things would end up on the scrap heap pretty quickly. And if you're even thinking about taking advantage of this deal, dont: there is no worse product for audio books than the Muvo. Audible's a great service, but if you can afford their fees you ought to just buy a nice player with a higher capacity and an LCD.

<font color="red">Oops - the picture I used for the Chiba is actually the picture of the Rio Cali, which is the same internally, but has a slightly different design. This is the Chiba.
32 Comments
Posted by: nate on Tuesday, June 15, 2004 - 08:27 AM EST


For those veterens of the browser wars of '97 still clinging to hope, Mozilla's Firefox .9 has been released. Although I'm getting somewhat repetitive, I must sing the praises for this free browser that blocks pop-ups, is faster, more stable and secure, and more customizable than IE.


Posted by: nate on Tuesday, June 15, 2004 - 08:04 AM EST

GMail fired the first volley, of course, hitting the long-entrenched Yahoo and Hotmail right on the keister. Yahoo's returning fire today, expanding user's accounts to 10 MB per email and 100 MB of overall storage. They've also cleaned up the interface a bit. Who's colors will fly at the end of the battle remains unknown, but there's no doubt that our kids will refer to us as "the second greatest generation" for surviving the Freemail Wars of 04-05.

There may be some glitches while Yahoo moves over to this new system - I've having some problems accessing my account at the moment. But hey, at least they don't read my email!


Posted by: nate on Thursday, May 20, 2004 - 10:38 AM EST

One sure way to create a buzz around a new product is scarcity. Another is to violate standards of privacy. Both of these have been used to full advantage by the otherwise unremarkable GMail, the free email service from Google. The latest BS to come out of the ad machine at Google is this Wired piece about how some people are selling their Gmail accounts (or invitations to accounts?) on eBay or trading them on some new service called GmailSwap. It should be noted that all it takes to get "invited" to get an email account from Gmail is to have an active blog with Google subsidiary Blogger. I'm going to try to set up a few dozen accounts right now and see if I can't raise enough money for next month's rent, or at least trade some accounts for some chocolate covered cicadas.


Posted by: nate on Saturday, May 15, 2004 - 10:27 AM EST

"A vulnerability just found in the 802.11 wireless standard will allow a remote attacker to jam all wireless networks within a one kilometer radius using a standard Wi-Fi PDA or similar wireless enabled device...." - MobileMag.


Posted by: nate on Monday, May 10, 2004 - 01:49 PM EST

Blogger, my long-time favorite tool for maintaining personal blogs, has just re-tuned itself a bit, adding some nice new features and a cleaner interface. In addition to the new interface and "user dashboard" Blogger now has better templates for easier blog creation. Most importantly though Blogger now includes support for comments on blog entries right out of the box, and supports email blogging.

Unfortunately, photo-blogging is still not supported. But a thousand words is worth a picture, so you'll just have to type more!


Posted by: nate on Friday, April 16, 2004 - 10:10 AM EST

If you're planning on upgrading to an HDTV or other widescreen 16:9 format TV, you may actually be losing screen space when viewing standard video 4:3 signals. The simple math is that a standard picture on a widescreen monitor will be roughly .81 times the size of the overall display, but if you're too lazy to do the actual math, C|Net has a handy calculator that can show you how much space you'll be losing on a widescreen, or conversely, how much space you'll be gaining when viewing a widescreen signal on a conventional monitor.


Posted by: nate on Tuesday, April 06, 2004 - 02:55 PM EST


VisitorVille is a website administration tool that essentially converts your traffic data into a mini SimCity -- visitors to the website arrive in buses representing the search engine that brought them to your site, buildings represent the number of pages you have and the little visitors go into the buildings as they visit different pages. Of course, there are a lot of power features as well, showing a full range of data about individual and groups of visitors. I like the idea a lot, since it communicates real-time information about your own site in a way that is as easy to understand as watching a crowd.


Posted by: nate on Tuesday, April 06, 2004 - 02:17 PM EST


Someone has finally figured out how to get the Sony Playstation EyeToy to work as a webcam, and it seems to be a pretty simple process: download a driver from D-Link, modify it a bit, and plug in the EyeToy to install the driver.

Note: Make sure to read the directions. It's a simple process, but you need to edit the files differently depending on the seriel number on the EyeToy. Read the forums linked on the mod page to make sure you get it right.

Via Gizmodo


Posted by: nate on Wednesday, March 31, 2004 - 01:59 PM EST


Google has launched a new service called Froogle which is a free resource for retailers to list their goods. No fee to list, and no paid top-listings. Hopefully this will make it easier to find niche products and minimize commercial listings from the info side of Google.


Posted by: nate on Thursday, March 25, 2004 - 10:43 AM EST

If you haven't heard, BitTorrent is the new Napster, with the advantage of actually scaling bandwidth for popular downloads automatically (that's the non-technical explination). The downside is that it's not anonymous and you are only allowed to download what you are willing to upload. The upside is that it's fast and easy to use for those familiar with P2P. And to make it even better, now BitTorrent is available in a clever, bite-sized download from BannedMusic. They've come up with a system that effectively installs a 3mb version of BitTorrent, and then automatically searches and downloads a particular piece of software (or file). The effect is that visitors to your website get a seemless file download through a distributed network without bothering with searching. More bandwidth, less hassle, less cost. Good resource. Of course BannedMusic and others use this system for linking to music files that may or may not be copyrighted, and it is still an open question whether this sort of linking represents a violation of the DMCA -- or if it is whether the DMCA is constitutional. Of course even linking to banned music might be a violation of DMCA, and even mentioning DMCA in the same sentence as BitTorrent could also be, especially if I mention the EFF as well...I should shut up know before I get into trouble.


Posted by: nate on Monday, March 15, 2004 - 01:52 PM EST

T-Mobile has just released a new connection manager, which makes connecting to T-Mobile WiFi services both easier and more secure. The software is only available for PCs, not handhelds yet, which is a bit of a disappointment. But hopefull that will be changed shortly.


Posted by: nate on Monday, March 15, 2004 - 12:29 PM EST

If you're worried about losing your PDA, you probably secure it with some sort of password. The problem is that you have to enter that password every time you want to use your PDA, which is a big hassle. But if your PDA is equiped with Bluetooth and you've got a BT phone as well, you can get NP Security ($20) and the mere proximity of your phone will serve as the password for your PDA. It's a great idea that I'd like to see taken to laptops and even the door to my apartment -- why memorize passwords or carry keys when an encrypted BT signal could do the work? Of course, the program doesn't do you any good if you lose your phone and your PDA at the same time...

via ClieSource


Posted by: nate on Thursday, February 26, 2004 - 07:54 AM EST

Got an email this morning informing me that a class action lawsuit that I didn't even know existed has been settled, and that as a result I, and anyone else who owned a Palm III, IIIx, IIIc, IIIxe, V or Vx (I owned four of those) may be eligible for some money -- up to $200 damn dollars!

But it turns out that it's not just a matter of whether you owned one of those handhelds. You also must have owned one of a handful of PCs and suffered damage to your motherboard or serial port as a result of electro-static discharge that the suit alleges Palms exacerbated.

So if you're someone who had serial port trouble with an older PC and your Palm, check out the suit under "read more" and fill out the form.



Read more... (33232 bytes more) 31 Comments
Posted by: nate on Monday, February 23, 2004 - 04:13 PM EST


If you've got the Treo 600 -- arguably the best cellphone/pda hybrid around -- you may find this latest little program useful or fun: Lightwav is a program that allows you to program any old MP3 or Ogg Vorbis audio file as a ringtone, or as a replacement for any system alarm like emai or SMS notification. No more bleeps and blinks, no more bad Midi sounds -- real rock and roll. Cost is just $17, which is a lot cheaper than buying a bunch of different ringtones that you arguably already own the rights to.


Posted by: nate on Wednesday, February 11, 2004 - 03:26 PM EST


If you're still using Internet Explorer, you're not only more likely to have security issues, you're missing out on a whole lotta features in the latest release of the free browser Firefox. Formerly called Firebird, the updated web browser from Mozilla offers tabbed browsing,integrated pop-up blocking, improved bookmark management, extension files that can add amazon, google or any number of other search functions to the toolbar, or others that will remove banner ads or spellcheck anything on a page. It is easily the most powerful browser on the planet, and it's super-speedy, relatively tiny, and very easy to use. Two thumbs up from ST Labs.

Also released in beta 0.5 is a new email client called Thunderbird which offers a great POP/IMAP email interface with tons of features including spam blocking and, get this, the ability to synchronize with Palm handhelds. For everyone who has been chained to Microsoft Outlook or Express as an email client because they need email syncing, Thunderbird now offers a replacement. Free at last! Free at last!


Posted by: bkd on Tuesday, February 03, 2004 - 11:02 AM EST

Spampal is a Windows(tm) spam filter that works as a mail proxy, so you can use it with any email client.



Read more... (777 bytes more) 23 Comments
Posted by: nate on Tuesday, January 27, 2004 - 02:28 PM EST

I knew this color blind guy once -- he wore a pink shirt, and I made light of it, since it was the kind of pink that one can only get by including a red t-shirt in with the whites. I felt terrible when he told me that he didn't even know he was wearing a pink shirt because he was colorblind.

Well, if you want to know what living like him was like, or you want to tailor your website so it's not completely unreadable by the colorblind, check out this handy color blindness compatibiltiy chart that lets you pick the color you want to use and then see what it looks like to those with Tritanopy or Deuteranomoly. Incidently, about 10% of all men are color blind in some way.


Posted by: nate on Tuesday, January 27, 2004 - 01:52 PM EST

Yahoo has introduced a new feature to their paid email services: disposable email addresses. Using your primary Yahoo account, you can create up to 500 one-time-use email addresses that will work until you shut them down. In other words, if you don't like giving your real Yahoo ID or email address out because you're worried about spam, you can create a new one that will forward messages to your real acount until you decide to pull the plug.

I suppose it's a handy tool, but since it's only available with Yahoo's paid service it has little impact on most users who, like me, don't pay for Yahoo and instead suffer more than 100 spams a day.


Posted by: nate on Thursday, December 18, 2003 - 02:59 PM EST

I don't really understand blogs, especially the current trend of posting a pic of what the blogger is eating at the moment or a picture of the sunset that turns out pretty crappy looking on that camera phone. But then again I was the guy who didn't "get" MP3s until 2003. So it should come as no surprise that I am nonplussed by the latest feature of TextAmerica that allows users to upload video footage from either cell phone or PDA, and stream it right from their blog. Just what we need. Streaming video of people walking their dogs and shopping for shoes. When will the celebration of mundanity end?


Posted by: nate on Thursday, December 11, 2003 - 04:22 PM EST

Blogger has released a nice little guide to blogging without losing your job. The guide covers basic suggestions like not posting sensitive material that can be traced back to you, and not blogging under the influence (aka BUI, which can lead to ranting about a boss that you'll regret later). It also points out useful tools like the web fire escape that makes it easy to get to a work-safe application or webpage if the boss comes by. Simple stuff really, but worth being reminded of.


Posted by: nate on Monday, November 24, 2003 - 11:29 AM EST


Today is the day that "number portability" goes into effect, theoretically letting you change cell phone service providers without having to lose your number. This only applies to people living in the top 100 largest metro areas in the US though, while others will have to wait until May (for apparently no good reason). And of course, number portability doesn't get you out of a contract if you have one, so you have to stay with your provider for at least a little while longer. And then there's the trouble of signing up with a new carrier...you'll probably have to sign a contract again. So portable mobile phone numbers (oh how I hate that sentence) are really only a little more portable than before.

This new rule has already had an effect on the plans that some carriers are offering: Sprint has started its free evening calling starting at 7:00 pm instead of 9:00 pm, and T-Mobile added Friday to their free calling plan, creating a three day weekend. Cingular has bumped their Roll-Over Minutes plan up a bit, but primarily been touting their new "FastForward" phone cradle (pictured left) that transfers calls automatically to a landline when the cell phone is placed there. Forwarded calls do not count against a subscribers plan.

While it remains to be seen exactly what effect number portability will have, all of this gives us a taste of what's to come: better plans, lower prices, new features, and perhaps an end to contracts. One analyst expects "massive price wars, and churn [will go] through the roof." Let's hope so!


Posted by: nate on Friday, November 21, 2003 - 01:26 PM EST

Okay, bad title. But I'm out of creative juice for today.

Anyway, I've just heard about a great resource for those who are trying to get more mobile. JiWire is a free service for finding wireless internet hotspots -- mostly at coffee joints -- and it is pretty darn comprehensive. Just type in your location to the web-based system and it'll spit out the addresses of WiFi hotspots in your area. The spots are searchable by provider (i.e. T-Mobile, Boingo, etc) and give a breakdown of the daily access cost. They also have articles describing various aspects of wirelessness, including how-tos and gadget news.

While the site is a great resource, it's still working out some kinks and could use a few more wireless-friendly features. First, the easiest way to find a WiFi hotspot is if you're standing in one, since JiWire is web-based. An obvious catch-22, JiWire addresses this by allowing access from WAP browsers on cell phones, so you don't need to be online to get online. It would be even more helpful though if the service could respond to SMS or email inquiries, since these are easier to use and more pervasive than WAP. Secondly while the service does allow filtering of hotspots by some criteria, it doesn't allow filtering by "open" hotspots in its main search engine, and the free spot locator seems to be broken. This means that you have to go through a few hoops to find the nearest free access point. Finally, the service is best only in major metro areas. There are 11,000+ hotspots cataloged in the US, which is an impressive number, but looking for spots in Biloxi turned up nothing. Well, yet another reason not to go to Biloxi, I guess...


Posted by: nate on Thursday, November 13, 2003 - 05:49 PM EST

Blogging is becoming more like Llogging -- a service from Audlink.com allows users to literally call-in their blog entries: just dial a number, leave a message and it's instantly uploaded to your site as an mp3. People can listen to it right from your website.

Now, one of the coolest things to do with this, if you ask me (and I know you would if this were an interactive site) is for recording phone calls to and from other people. Just create a conference call with the AudioBlog as the third party, and your conversation with 1) your girlfriend 2) your mother 3) your boss 4) your parole officer will be instantly recorded for all to hear! Cool, eh? Of course, this actually has practical applications for those who want to use it for more journalistic endeavors, such as recording responses from any number of sources like phone conversations with politicians or government officials. And of course Jerky Boys-style pranks are always a good use of new technology.

Hosting for the audio files can be done on your own server or through services provided by others like the still-in-beta AudioBlog.


Posted by: nate on Wednesday, November 12, 2003 - 01:09 PM EST

Skype is an up-and-coming voice-over-Internet-protocol (VOIP) service from the makers of Kazaa. Using their experience in P2P networking, these kids have come up with software that has fantasic voice quality. The only problem with it at this point is that it's computer-to-computer only, and doesn't connect to landlines like some other services. It's not fancy, and doesn't support video at this point, but it's free and works around the globe. And supposedly it cuts though firewalls like butter, making it great for calls from work.

One more thing: It's ad-free. For anyone familiar with Kazaa, that's good news.


Posted by: nate on Wednesday, November 12, 2003 - 01:01 PM EST

If you've ever wondered what the government is hiding from you, you're going to love taking a visit to the Memory Hole. This non-profit site run by freelance writer Russ Kick archives documents from secret governement sources. While most of the information has little or nothing to do with space aliens or JFK, there's some pretty juicy tidbits including many released and then retracted reports from the Bush administration's own assessment on the "war on terror" and other insider information.

Disclaimer: I only mentioned space aliens so you'd check out the site for your own good. There's really nothing there at all on space aliens. But maybe if you PP this guy some money he'll come up with something.


Posted by: nate on Wednesday, September 03, 2003 - 03:20 PM EST

If you're still swapping files on P2P networks but you're getting nervous about the RIAA coming after you, check out Peer Guardian. This free software logs all IP addresses of those accessing your computer, and blocks addresses known to be RIAA. The software reportedly works, but unfortunately relies on a human element to figure out which IP addresses are the baddies: users who get "infringement letters" from the RIAA update the database based on the date and time of the alleged infringement. While this is a fine first step, I can imagine that the corporate muckety-mucks are going to find a way to mask their IP and avoid this program altogether. A better solution might be to come up with some way to punish computers that access yours in an unauthorized manner...


Posted by: nate on Friday, August 08, 2003 - 02:50 PM EST


OPIE (Open Palmtop Integrated Environment) has announced version 1.0 is available of their GNU/Linux based graphical user interface. The distribution builds on open-source linux distributions for iPaqs or Zaurus PDAs, and adds a slick look as well as a suite of applications such as browser, image viewer, word processor, ebook reader (Palm DOC compatible), PDF viewer, media player, and of course PIM functions. Plans are in the works to combine OPIE with OpenSimpad GNU/Linux distributions that work on tablet-style WinCE devices. Compatibility with the below-mentioned ConvgergenTech device is unknown.


Posted by: tatertot on Friday, August 08, 2003 - 01:11 PM EST

Ever since Street Tech switched to our new format, we've had an RSS feed available, but that feed... well... it sucked. It only had the headlines, the wrong title graphic was there, etc. It just blew.

Mostly this was because the webmaster (me) is a lazy sot, but also because I just never used RSS. Yesterday I finally got NewsMonster working with Mozilla (it always crushed my Moz install in previous versions), and one of the first feeds I added was Street Tech's.

It didn't take me long to decide and to fix that feed. Enjoy!


Posted by: Craniac on Sunday, July 27, 2003 - 07:56 PM EST

After adding a new service pack to my Windows 2000 install, I started to get embarassing popup spam when on the net. I don't even know this Jennifer woman, I tell my wife. Anyway, here's the disable protocol, which I finally bothered to look up:

Internet Privacy for Dummies :: Online Resources for Readers of Internet Privacy for Dummies:

"Disabling Windows Messenger Service Windows 2000
Click the Start Button
Choose Settings > Control Panel
Double-click 'Administrative Tools' and
double-click on 'Services'
Scroll down and right-click on 'Messenger'
Choose Properties
Click the 'Stop' button to turn the Messenger service off
Change the 'Startup type' to 'Disabled' to keep it from restarting when you reboot
Posted by: Jordan on Thursday, July 17, 2003 - 07:27 PM EST

Deloitte Consulting has released a free program called Bullfighter which attaches itself to Word or PowerPoint and offers writers a gentle reprimand when they get caught up in meaningless jargon like "mindshare" and "leverage". The software offers suggestions for alternate phrasing and, much like Street Tech's own BS Detector, calculates a "Bull Composite Index" for the document. The software is available at the Deloitte Consulting web site and requires Word or PowerPoint 2000 or XP.


Posted by: Craniac on Thursday, June 26, 2003 - 11:14 AM EST

So the RIAA is going to sue individuals who upload copyrighted music to the net. Frankly, I think this is a great thing, despite its sheer boneheadedness. Why? Because it will spawn the creation and use of encrypted p2p apps. And maybe (help me out, Lazy Web), it will result in a p2p app that:

1. Allows you to flag a work as "copyrighted" or "non-copyrighted" in the metadata.

2. Has a good evaluation/recommendation engine.

If those two bits were in place, one could search for highly-rated, non-copyrighted music, and share with impunity. Plus, it would introduce thousands to the good, non-corporatized stuff, making it easier to find and distribute. The problem with Gnutella, Kazaa, etc. is that it's based on the idea that we're passive consumers of music, instead of encouraging production. Let a thousand flowers bloom.




Posted by: Craniac on Friday, June 13, 2003 - 10:21 AM EST

A nice article on WASTE by MIT's Technology Review. Includes links to quality mirrors.


Posted by: Craniac on Friday, June 13, 2003 - 12:53 AM EST

Torrez points out a discussion group for people who use the rescinded WASTE.


Posted by: bkd on Thursday, May 15, 2003 - 08:26 AM EST

Ever look at Google's language tools?
Scroll down to the bottom, and you can use Google's interface in your language of choice, including Bork, Bork, Bork, H4x0r, Elmer Fudd, and Klingon. But not Elvish.


Posted by: gareth on Thursday, May 08, 2003 - 12:56 PM EST


If you're a fan of Brian Eno and Peter Schmidt's Oblique Strategies cards, as we are here at Street Tech Labs, AND you're a Mac user, you'll be thrilled to know that CurvedSpace has released an OSX app for the cards. We've used these whack-on-the-side-of-the-head maxims for years to get us out of many a creative jam. They're surprisingly effective.

Since people have started offering computer-based versions of the cards, I've been thinking if there's some way that the strategies could go "open source," and that somehow, you could add strategies to your own "deck," rate their effectiveness (reinforce it if it proves useful to you again and again), and then, at a certain "weight" of usefulness, it would get sent to other's decks. People would then rate the effectiveness of these communally-added cards, and at a certain collective weight, they'd be permanently added to the deck. I know all this flies in the face of the Zen-like minimalism of the current decks, both off and online, but I think this could be done in an unobtrusive way.

<font color=red>[UPDATE: Turns out, there IS such an online collaborative strategies project, called Acute Strategies.]




Posted by: nate on Wednesday, April 09, 2003 - 08:08 AM EST

Well, maybe it's not that overlooked, but what better software for inclusion on that list than TurboNote. sponsored by South Pacific Island Services? TurboNote is a very simple and basic program for creating virtual sticky-notes on your Desktop. You can create them easily, change the color, add and remove text as needed, save and delete, and have them remain "always on top". There is even an option for sending them and receiving them over the 'net, but I haven't played with that much. While an increased functionality version called TurboNote+ is $25, the basic version is free. It's much better than physical sticky-notes stuck to the sides of your monitor, especially since each note can be set to sound a user-selected alarm. Though a few added features like standard Windows min/max/close/menu buttons and the ability to file within folders would be appreciated, it's a very handy piece of software that won't leave you with a desk full of crumpled yellow scraps.


Posted by: nate on Monday, March 31, 2003 - 11:44 AM EST

Macromedia has announced Macromedia Central, a tool for creating and viewing Macromedia Flash content without the need for an internet connection or browser.

Most Flash content is integrated into a website, and must be viewed through a browser with the Macromedia Flash plug-in. But Macromedia seems to want to extend its tool for creating and delivering multimedia content such as games and animations beyond just active 'net browsing. The new features will provide users with more offline content and allow developers to specifically develop for an "occasionally connected" community.

The mention of "Centrino technology" (read WiFi) in the press release for Macromedia Central suggests that desktop flash applications will be able to store data for later updating from or to the web, and possibly even interact with other computers via WiFi connection not over the Internet i.e flash-based h2h gaming, chat, etc. Release of Macromedia Central is expected this summer.


Posted by: gareth on Sunday, January 05, 2003 - 01:26 AM EST

Here's an article on the O'Reilly Network reporting on the rollout party for Larry Lessig's Creative Commons project. My favorite line:

EFF provacateur Cory Doctorow was there sporting a slimmer frame courtesy of the Atkins diet and a new EFF bumpersticker.

Wow, the EFF bumpersticker can make you lose weight? I'm gettin' me some!


Posted by: nate on Monday, November 25, 2002 - 02:51 PM EST

Boingo , a company that provides internet access over WiFi networks in places like airports and hotels, has developed "sniffing" software for the Pocket PC operating system. Previously Pocket PC users often had to know the SSID and other information about available networks before logging on, but with the Boingo software, sniffing for networks is free and easy. Not only does it find commercial Boingo networks, it also finds free and corporate networks as well. Warchalking just got a whole lot easier.


Posted by: N.Dee on Friday, November 15, 2002 - 09:16 AM EST

UNIC (Universal News Internet Collector) software is designed for the efficient online collection of the latest news that matters to you, so that you can read it offline, any time. A key feature of UNIC is that you can read the news digests on either your desktop PC or your PocketPC by creating .lit files for use with Microsoft Reader. Check it out at Softaura

[Please Note: This "news" item was posted by the developer of the software, NOT an impartial user. - The Mgt.]


Posted by: nate on Monday, November 11, 2002 - 10:46 AM EST

I just noticed a cool new feature of my favorite download site tucows.com. If you're one of those people always looking for great new shareware, but you don't have the time or the bandwidth to download the gigs of data that you want, tucows.com will now let you create a custom CD-ROM full of all the shareware (up to 600 megs per disc) and then they'll mail it to you. Seems very retro to be using snail-mail to ship bits, but it works around that problem of having the broadband at work but no CD burner, or just plain no broadband at all. Cost is $10 per disc, plus $2 shipping worldwide.


Posted by: gareth on Saturday, October 26, 2002 - 03:15 PM EST

After four years of "growing" a list of writing tips that I wanted to share with Street Tech writers, I've decided to post it as a work-in-progress (i.e., it probably sucks-More than it needs to, but I just got tired of picking away at it and not posting it). I figured, with ST 4.0, where we're opening the writing pool up to a wider group, some of these tips might help us get stronger submissions (and maybe save me some time as an editor). Please let me know what you think.


Posted by: gareth on Saturday, October 26, 2002 - 02:52 PM EST

[Here's something I've been working on, in dribs and drabs (mostly drabs), for the past four years. The idea was to share a few tricks of the writer's trade with Street Tech writers, many of whom were then new to the biz. I violate some of my own "rules" here. It's a bit...ah...windy and even more than a bit redundant, but I decided that, in this context, it was OK. For instance: "Garage Band Writing Style," "Shitty First Drafts," "For God's Sake, Have Fun!," and "Writers Write" are all saying basically the same concept, only expressed in slightly different ways. One may speak to you where another doesn't. Anyway, consider it a work in progress, one that I didn't feel like keeping to myself anymore.
Gareth]



Read more... (22052 bytes more) 159 Comments
Posted by: Craniac on Friday, October 25, 2002 - 02:29 PM EST

ZOE (as reviewed by O'Reilly's Jon Udell) is a cool Java Web service that treats your Inbox as if it were Google. I can't *quite* get it to work for me, but the problem may be with my provider. Anyway, check it out. It's free and cool.


Posted by: winkler1 on Thursday, October 24, 2002 - 06:00 PM EST

I've been on the look out for a Windows tab-capable browser, since I tend to have a dozen browser windows open at a time -- making it very hard to find anything. Tried Mozilla. It crashed. I resumed my search and found this browser list.

After trying several programs, I'm very happy and impressed with CrazyBrowser. Allows keeping groups of links and locking tabs into place. Wrangle those URLs! It's freeware, with no annoying ad- or spyware.


Posted by: gareth on Saturday, September 21, 2002 - 03:43 PM EST

The Web Links page has been created and links from the old ST links page have been moved.


| | |
| --- | --- |
| Brought to You By | |
| | |
| --- | --- |
| Advertise | |
| | |
| --- | --- |
| Recent Articles | |
Monday, March 17
·
Dorkbot DC March Meeting (0)
Thursday, February 28
·
Rules for Roboticists (0)
Monday, February 25
·
Killer-cool Solarrollers on Flickr (0)
·
Dorkbot DC Tommorow Night! (2/26/08) (0)
Wednesday, February 13
·
DIY mercury testing (or NOT) and new Home Chemistry book (0)
Friday, January 18
·
First Dorkbot DC/Make: DC Joint Project Event (0)
Monday, January 14
·
Dorkbot DC/Make: DC Project Night, This Wednesday! (0)
Tuesday, December 11
·
Review: LEGO MINDSTORMS Library (0)
·
I want an Arduino-powered Christmas, baby! (0)
Tuesday, December 04
·
Geekly Gift Wrap (0)
Older Articles
| | |
| --- | --- |
| Recent Reviews | |
| | |
| --- | --- |
| Special Features | |
· The Rules for Roboticists (Feb 28, 2008)
· Mouse Dissection 101 (May 02, 2007)
· Mousey the Junkbot FAQ (Apr 30, 2007)
· How-To: Build BEAM Vibrobots (Jan 14, 2007)
· [Dead Inventors] (Jan 14, 2007)
· How-To: Build a Robot from a Coat Hanger (Sep 20, 2006)
· Twin-Engine Solarroller (Aug 30, 2006)
· Blow Your Socks Off! (The Bell Rocket Belt) (May 05, 2006)
· The SCO Monkey Trial (A Street Tech Intro) (Dec 08, 2003)
· Gar's Tips on Sucks-Less Writing (Oct 26, 2002)

| | |
| --- | --- |
| Poll | |
| | |
| --- | --- |
| The Federation | |