| | |
| --- | --- |
| | User Login |
| | |
| --- | --- |
| | Main Menu |
| | |
| --- | --- |
| | Street Noise |
| | |
| --- | --- |
| | Utilities |
| | |
| --- | --- |
| | RSS Feeds |
| | |
| --- | --- |
| | Who's Online |
Currently no members online:)



You are an anonymous user. You can register for free by clicking here

We have 0 guest online !
Posted by: gareth on Thursday, February 11, 2010 - 11:35 PM EST

Home electronics today are made so cheaply and repair costs are so expensive that it's usually not worth trying to repair damaged gear. Most repair shops have a bench fee starting at $30/hour and you'll pay for the full hour even if the repair takes only 30 minutes. You'll also be charged for parts and diagnostics. Unless you have access to sophisticated electronics test equipment, it's not easy to trouble-shoot your increasingly complicated, electronically dependent world. Imagine tearing into your cell phone or motherboard to get to the bottom of a malfunctioning micro-part! Most of us can't figure out how to get the case open, let alone how to do diagnostics and repair. Isn't there anything a consumer can do without knowing a lot about electronics or having a wirehead's workbench in the basement? It turns out there is.

1960s General Electric Radio. Watch the skies!
I was recently given an old stereo receiver which was headed for the landfill. It was called the Realistic Modulaire and was manufactured in Japan over 20 years ago by Radio Shack. After years of use, neglect and storage, it was a real mess. The wood case and aluminum channel front panel were covered in a haze of grime. All the "pots" (geekspeak for potentiometers, e.g. volume controls, balance, treble and bass controls) were so dirty that it was impossible to listen to the audio. It was tempting to just give it the ol' heave-ho! But, I liked the size and design of this icon of '70s stereos. Its retro style spoke of a bygone electronic heritage, and I figured, if it could be salvaged, it would make a nice foundation for a modest home theater system for our study.
When attempting to salvage old gear, you've got to resist the temptation to just "plug 'er in and give 'er the smoke test." With the unit unplugged, it's best if you can get into the case and visually inspect the top and bottom of the circuit boards and power supply. Do this in good light or use a flashlight if need be. Look for evidence of obvious problems: loose, rotted wires, charred or missing components, damaged circuit boards and the like. If you discover such problems and don't have the skills to fix them, give the component to an electronically-knowledgeable friend. At the very least, he or she will be glad to have more spare parts and it'll keep one more thing out of the landfill. If your inspection doesn't turn up any obvious problems, plug it in and give it the juice!
The Modulaire was an analog tuner -- that's the kind where you twist a knob and a pointer rides along a dial showing what frequency is being tuned. It had a shiny, opaque, black dial which came to life when I turned it on, illuminating gold markings and lettering silkscreened on the inside of the dial. It positively glowed through the haze. I strapped on a pair of headphones and slipped the plug into the phone jack on the front panel. Turning the volume up, my ears were blasted by a horrific scratching sound. I tried the balance, treble and bass knobs and got the same response. It was time to apply my meager restoration skills.

1962/63 Zenith Royal
For years I've chatted with a friend of mine who repairs electronic equipment for a living. In the process, I've picked up a couple of valuable trouble-shooting tips. The first is: Always check the fuse! He says that often, equipment thought to have been damaged by lightning, or simply worn out, simply needs a new fuse. Most electronic devices including computers, fax machines, stereo gear and satellite receivers, have one or more fuses to protect various circuits from being blown. Most fuses are obvious -- they're located on the back of the device and are clearly labeled. Some, however, are located inside the device. With the unit unplugged, remove the cover and look for circuit board-mounted, glass-type fuses, or plastic circuit breaker boxes. The latter will be small rectangular boxes, usually on edge and mounted to the board. There will often be a label on the board stating that it's a circuit breaker. There will also be a small white, orange or other color button on top. If the breaker has been tripped, it will click when you push down on it.
The second tip is to spring for a can of Radio Shack Tuner Control Cleaner and Lubricant (RS Cat #64-4315). This is a product which seems too good to be true. It's a 4.5 ounce spray can which comes with a "flexible extension tube" for spraying its miracle-making contents into tight places. At just US$8 a can, this product will make you look like an electronics genius. Within seconds, you can breathe life back into radios, TVs, car stereos, Walkman tape players, you name it! If it's got a volume control or switch, it can be cleaned, even without removing the case. In most cases you should be able to pull the knobs off the front of the gear to be fixed. On larger knobs check to see if there's a small set screw on the side of the knob which needs to be loosened before the knob can be removed.
Once the knobs have been taken off, fit the extension tube into the spray nozzle of the can and place it where the shaft enters the control. This is where the dirt is. Press the nozzle quickly for one short blast. You don't have to hose the thing down. Now, work the control's full swing rapidly back and forth for about thirty seconds. On particularly dirty pots or switches, a second or third application may be necessary. Wipe excess spray off with a soft, absorbent cloth. Information on the side of the can claims that it is non-flammable and safe on most plastics, but I don't think I'd want to breathe too much of it.
After bringing the pots back to life on the Modulaire, I was inspired to finish the job. Using non-abrasive cleaners, I attacked the grime on the case and the front panel. Within minutes they were completely cleaned. I rubbed furniture oil into the wood case and the warm walnut veneer, favored on stereo components from this era, looked like new. The aluminum channel shined brightly and I was delighted to see a bright red pilot bulb light up when a stereo station was tuned.
The unit was given to me with the two speaker cabinets it had when it was originally sold. One speaker was blown and the other was of poor quality. In the years since this product was made, small speaker technology has made some impressive progress. By pulling the original speakers from the case and installing inexpensive Radio Shack replacement speakers, I've now got a respectable, if not chest-pounding, audio system for the TV in the study.
Finally, here's a tip on dealing with Radio Shack products. Their website is extremely well done. After you're at the homepage, click on "support." Here you can print out manuals for their entire line of audio, video, telephones, scanners and CBs as well as all their computers and peripherals. In addition, you can download software updates, recovery and computer setup programs. Entering the model number I copied from the back of the Modulaire, I was able to print out a user's manual in minutes, replacing the original which was lost years ago. Unfortunately, they don't have service manuals or schematics online.
After the success I had with the Modulaire, I was inspired to roam the house fixing every scratchy volume control and intermittent switch I could squirt with the cleaner. I rejuvenated everything from old click-stop TV sets to the radio in my wife's car. You just can't beat the satisfaction of saving money on repairs and earning the admiration of friends and family, all for a measly eight bucks!
- Ken Reitz [1/22/99]


Posted by: gareth on Friday, May 09, 2008 - 03:28 PM EST

I'm just back from the third annual Bay Area Maker Faire. This year, one of the things I helped organize was the steampunk presence at the Faire, namely the Contraptor's Lounge, featuring such icons of the scene as Jake von Slatt, Datamancer, and Molly Porkshanks, and the Saturday Night Steampunk Spectacular, featuring the band Abney Park. Here's an excerpt from the piece I just posted on the Make: Blog. Read the entire article here.
The steam mechanics, oilpunks, contraptors, neo-Victorians cosplayers, retro-futurists, post-apocalyptic Playa pirates, New Dandies, and electric cowboys were all out in force at this year's Bay Area Maker Faire. There was the Victorian castle on wheels, the steam-powered runabout, the steam-effects scooter, the fire-spewing bar with vaudeville side-stage, the radio-tubed Theremin, and the outdoor Victorian sitting room with a disgorged cabinet of wonders of brassy computer mods, rayguns, clockwork guitars, and a light-spewing violin covering several tables. There were also at least three airship crews.
One of the coolest things about all this is that many of these artisans were already great virtual friends, even collaborators, but had never actually met in person. Seen above is a drawing, by the amazing Suzanne Forbes, of the inimitable Jake von Slatt (left) and Datamancer (right). This is the first time these two well-known steampunk makers had met in meatspace. Here they're seen building a special Maker Faire Contraptors' Lounge keyboard (which we'll likely give away here on the blog at some point). More of Suzanne's drawings from the Lounge can be seen after the jump.
Sitting in the Lounge: Crewmembers of the HMS Chronabelle, Magpie of Steampunk Magazine. In the background (left) Captain Robert of Abney Park and Jake von Slatt, (center) MAKE photographer Sam Murphy and me (the bald dude -- and I swear I'm NOT picking my nose), (right) David S. Dowling (black vest). Seen on the table is Molly Freidrich's Sinister Device and one of her rayguns.
One of the tables in the Lounge, this one mainly featuring work by Jake von Slatt, including his clockwork guitar, his copper-plated etched mint tins, his telegraph sounders, and a phone project he's currently working on. Also seen is the forthcoming Steampunk Anthology edited by Ann and Jeff VanderMeer and a portfolio of Molly Freidrich's work.
Tom Sepe's steam-assisted motorbike.
Jake von Slatt: You've just been "steampunked" (by Meredith Scheff).


Posted by: gareth on Monday, February 25, 2008 - 02:56 PM EST

Next Meeting:
Tuesday 26 February 2008
7 PM - 9 PM (ET)
ALWAYS FREE!

Location:
Smith Hall of Art, Room 114
George Washington University
801 22nd St NW
Washington, DC 20037


Katie Bechtold : The MESSENGER Project
Katie, a spacecraft flight software developer and controller, will discuss MESSENGER, the first mission to visit Mercury in over 30 years. Now on its way to orbit Mercury starting in 2011, it flew close by the planet last month, offering some tantalizing images. Along with the scientific goals of the mission and an overview of the probe's onboard sensors, Katie will present a few of the engineering challenges in exploring the innermost planet of our solar system.


Justin Sabe : MIDI Control -- How to make expressive digital instruments
Justin broke all his toys as a kid and has spent the rest of his life putting them back together in new and interesting ways. He has toured playing keytar with the goth industrial rock band Ego Likeness taking him around the United States, Germany and to Shiney Z's, the finest fetish club in Luxembourg. He also plays accordion and has performed at the Kennedy Center in an all tuba christmas concert. Last year he got a Technician class amateur radio license but has yet to key up because he can just call his ham friends on a cell phone any time he wants. He produces a podcast of cats purring.

Justin uses low-cost components to create fun MIDI controllers. He'll have a show and tell and expand a bit about how to use MIDI for control and how to make expressive digital instruments.



Alberto Gaitán : Remembrancer -- (Part 2 of 2: The Software)
Alberto is a composer/ programmer/ artist who creates a wide range of new media work. His net-aware piece, Remembrancer, deals with transformation, memory, and the spacial, temporal and cultural resonance of events through automated robotic painters responding in real-time to RSS data flowing in over the Internet.

Alberto will be talking a bit about the applications he integrated to create Remembrancer including Max/MSP, Yahoo! Pipes, and RS485 commands.


Welcome to Dorkbot DC! - Link


Posted by: gareth on Friday, January 18, 2008 - 03:09 PM EST


On January 16, 2008, the first joint event of Dorkbot DC and the newly formed Make: DC was held at the Marian Koshland Science Museum. The evening was a smashing success, with some 65 people showing up! We built Arduino-controlled LED Cubes, inspired by the Make: Weekend Projects Podcast on building a "Pocket LED Cube."
One bit of added excitement to our evening was the ever-present fear that we might set off the fire alarm system which would have killed power to the *entire* building. We were told about the room's overly-sensitive alarm system -- blinking its status-light taunts right above our heads and over one of our work tables -- just as dozens of adorable Dorks were pouring into the place, 600-degree firesticks in hand. We nervously moved some tables and scrounged up a bladed fan to push fumes around. As probably 20 irons fired up and that heady, fluxy aroma of solder filled the air, we held our collective breath. I (only half-jokingly) told folks with cameras to have them at the ready so that, when the power went out, as the building filed out into the cold, dark streets, we could at least blog the whole sordid business ("DC Dorks Darken City Block"). Miraculously, no buildings were harmed in the making of our little LED cubes and a great time was had by all (at least as far as I could smell... er tell).
Dorkbot DC has been holding meetings in the Metro area since June 2006. Make: DC is one of a growing number of groups sprouting up in various US cities, started by fans of MAKE who want to get together to build projects inspired by the magazine. So far, there are Make: City groups in Philly, NYC, SF, and now DC. These groups are unofficial, but Maker Media has been kindly supportive of their efforts. For this first Make: DC meeting, The Maker Store generously helped subsidize the cost of the Arduino microcontrollers. A million thanks to Dan, Rob, Sherry, and everybody at Maker Media and at the store.
The next meeting of Dorkbot DC will be Feb 26, at GWU. Check our website for details as they happen. The next Make: DC is not scheduled yet. Adam Koeppel and Nick Farr, co-creators of Make: DC, have put up a website (still being constructed) and will announce the next meeting date and details there.
[Few more pics of the evening after the jump...]
Read more... (341 bytes more) comments?
Posted by: gareth on Monday, January 14, 2008 - 06:00 PM EST



This Wednesday (7 PM - 9 PM ET) is the January meeting of Dorkbot DC and the inaugural meeting of Make: DC, a new project building group inspired by MAKE magazine. We will likely be holding several joint Dorkbot DC and Make: DC events throughout the coming year.

During this first joint meeting, we'll be building LED cubes based on on the Make: Weekend Projects podcast. See the Dorkbot DC website for details on what tools and hardware to bring. If you don't have the require components, you can still come and help out. There's *a lot* of soldering to do.

We'll be meeting at the lovely Marian Koshland Science Museum of the National Academy of Sciences, 6th & E Streets, NW, Washington, DC 20001, (202) 334-1201.

This event is co-sponsored by The Maker Store.



Posted by: gareth on Tuesday, December 11, 2007 - 06:35 PM EST


My Make: Books co-conspirator Brian Jepson has posted a quick n' dirty way of building a 64-node LED matrix (green and red, natch) of holiday lights, driven by a Max 7219 chip and controlled by an Arduino cloneboard. Not too shabby. The resulting LED "net" will only cover a small tree. For a larger tree, you'd have to do a much more ambitious build and cascade Max chips, but it seems to be time-consuming than anything else. Being the geek that he is, Brian also got the thing talking to his mobile phone over Bluetooth, which he promises more info on soon.
Posted by: gareth on Tuesday, December 04, 2007 - 09:15 PM EST


I love wrapping presents. I treat it like improvisational art. I have my various pieces of wrapping paper (some commercial, some stuff like ad slicks, street maps, magazine pages, wall paper, craft paper), old Christmas cards, stickers, rubber stamps, bits of wire, ribbon and string. And tape. Lots of tape. Now picture a comic book blur of furious activity and out pops a present. Sometimes the results thoroughly suck. Sometimes it approaches art. Such is the way of improvisation. But I have fun, either way. And hopefully, the recipient can feel that and appreciates the effort.
Posted by: gareth on Tuesday, November 27, 2007 - 02:20 PM EST

This Thursday is our last Dorkbot DC gathering for '07. It'll be held at Smith Hall of Art, Room 114, George Washington University, 801 22nd St NW, Washington, DC 20037. See our (newly designed) website for more info/directions. Here's the event flier:

Schedule for Next Meeting (last one in 2007)

Gareth Branwyn: Maker Faire: A World of Difference Gareth Branwyn is a contributing editor at MAKE and part of the MAKE: Blog team. He also recently became an editor at Make: Books. His first title in that role is The Best of MAKE, a collection of 75 favorite projects from the first ten volumes. Gareth is also "Cyborg-in-Chief" of the personal-tech website Street Tech and a contributor to Wired.com.
Gareth will talk about (and show pics of) his recent trip to Maker Faire Austin and share his thoughts on the current DIY movement/"handy heyday" and what it means in the greater scheme of things (at least as far as he's concerned). [Photo by Scott Beale]
Philip Kohn: Real-time processing of live video images Interactive video artist Philip Kohn will discuss some of his latest work that combines live video feeds with software that places the subjects in virtual worlds.
Alberto Gaitán: Remembrancer (Part 2 of 2: The Software) Alberto Gaitán is a composer/programmer/artist who creates a wide range of new media work. "Remembrancer" deals with transformation, memory, and the spacial, temporal and cultural resonance of events through automated robotic painters responding in real-time to news data flowing in over the Internet.


Posted by: gareth on Sunday, November 18, 2007 - 05:44 PM EST


One of the coolest things to happen in deep geekery in the last few years has been the emergence of lots of mom and pop electronic kitmakers. The latest are Jared Boone and Jenny Marx and their company ShareBrained Technology. Their first offering is an awesome, and very buildable, clock kit called The Chronulator ($49).
Inspired by other cool kitmakers of record, such as Evil Mad Scientist Laboratories and Lady Ada at Adafruit Industries, ShareBrained have gone out of their way to make a really sweet kit that's very easy to build, with well-designed, well-written instructions, an equally well-designed circuit board, and tiny components thoughtfully sorted and bundled in little envelopes.
Posted by: gareth on Monday, October 29, 2007 - 10:43 PM EST


MAKE contributing editor and my Make: Books cohort Brian Jepson has a nice report today on the MAKE: blog about the Maker Store at the Austin Maker Faire. The store was by far my favorite part of the fair. It was a brilliant combination of a killer book store, a hands-on electronics lab, and a demonstration/presentation stage; a three-ring circus that any geek would love. I heard so many people raving about it and all the cool stuff to see, play with, and buy. We also had on-hand Lady Ada, Dave and Cheryl from Solarbotics, Raphael Abrams (Daisy MP3), and other indie kit makers whose wares the Make Store sells. Dan, Rob, Heather, Brian and everyone else involved did an amazing job.


Posted by: gareth on Thursday, October 18, 2007 - 12:52 PM EST


I'm at Maker Faire Austin. Woo-Hoo. I made it, and with my nether regions unexplored by over-eager TSA officials. Of course, I shipped my IEDs (Improvised ELECTRONICS Devices) ahead of time.

It's great to be here and I'm excited about the Faire. I'm currently at a Personal Fabrication Summit, a working session/meet n' greet of folks involved in personal fabbing/3D printing, CNC machining, etc.

Speaking of IEDs, I'll be doing Mousey the Junkbot workshops on Saturday and Sunday. I'll be in the Maker Store building. If you're coming to the Faire, stop by and say hi.
If you want to participate in the workshops, you may want to check out the materials I put together before the Bay Area Faire. They're available at here. Hope t o see you there... er here.


Posted by: gareth on Monday, October 15, 2007 - 10:24 PM EST


As I've mentioned here before, I have a new gig as an editor at MAKE: Books, the book imprint for MAKE magazine. The latest book to come out of MAKE (done before I came on-board) is Tom Igoe's Making Things Talk. Man am I excited about it. It looks great, it's written in a very clear and approachable voice, and it's loaded with cool, quirky projects for using Arduino/Wiring microcontrollers to create networked objects, embedded devices that can talk to each other and connect to the world via the Web.
Like Dorkbot, one of the things I love about MAKE is how it isn't just for the geekiest among us -- both orgs appeal to creative types/artists, too. Making Things Talk is also geared that way. Throughout its pages, and for each chapter opener, there's an example shown of projects created by artists, art or engineering students, or others who are using Arduino/Wiring hardware and the Processing software language to create cutting edge techno-art. And also like MAKE proper, there's a real "I can do this" energy behind the book. I'm not much of an MCU/programming kind o' geek, but looking through this, I'm inspired to try some of the projects. And with the cost of Arduino hardware so low, there's not a big investment in giving it a try. Like with LEGO Mindstorms, the Arduino LilyPads, and other seriously-cool embedded tech that's coming to market these days, I can't help but wonder what today's generation of hardware hackers will do when this is what they have to cut their teeth on.
Making Things Talk is available in the Maker Store. I have to admit, I find it a tad intimidating that the bar has been set this high at MAKE: Books. According to the intro, the amazing Brian Jepson of Hackszine (who was the editor for this title) actually did all of the projects himself during the editing process. Jeez Brian, way to make the rest of us look like slackers. Don't we have tech editors for this sort of thing? But then, Tom Igoe has created such a juicy book I bet few real geeks could read it and NOT want to do the projects.
Posted by: gareth on Wednesday, October 10, 2007 - 09:19 PM EST


I'm doing a weekly column, called "Provisions DIY" (every Wednesday), for Provisions Learning Center's blog. This week, I talk about printing your own books via Apple's iPhoto Books and Lulu. I use the example of BCP! Bitmaps, a two-off book that Peter Sugarman made, one for me, one for him. Here's an excerpt from the piece:
A few weeks ago, a package arrived in the mail. It was from my friend and long-time collaborator Peter Sugarman. Inside the mailer was a handsome gray and white portfolio box with an Apple logo on it. Inside of that was a gorgeous hardbound black book called BCP! Bitmaps. BCP!, or Beyond Cyberpunk! A Do-It-Yourself Guide to the Future was an electronic book (done in Apple's HyperCard program) that Peter and I (along with Mark Frauenfelder of Boing Boing, Jim Leftwich, and others) did in the early '90s. Peter had gone through the entire e-book (called a "Stack" in HyperCard parlance) and extracted all of the B&W 72dpi bitmapped images, along with some evocative cyber-dada statements we'd peppered throughout the stack (e.g. "Art is not a mirror. Art is a hammer," "You can go anywhere you want if you look serious and carry a clipboard," "Does the name Pavlov ring a bell?").

With these images and text, he made this amazing coffee table art book using Apple's iPhoto Prints service. I'd heard friends (including Peter) raving about this service in the past, about how easy it was to use and how amazing the finished products were. It may take holding one to appreciate just how tasty it really is. The materials are first rate. On this book, the matte black cloth cover, the thick woven silver end papers, the glossy black internal pages, the print quality — it's all top notch. Everything about it feels like it's a high-end commercial product, not a two-off (as is the case here).

But like everything else with Apple, this level of quality and style doesn't come cheap. The books are US$30 for the cover and the first ten pages, and $1 for every page after that. This book cost about $50 to produce. There are cheaper paperback and wire-bound versions available. And when you think about, the price of commercial hardbound books these days, this really isn't that expensive. If you're an artist who wants to do a small-run special edition book of your work for a show or similar situ, you could easily sell a volume like this for $60 or $70 (or more) and it wouldn't be overpriced (by current market standards).
Read the rest here...
Posted by: gareth on Tuesday, October 09, 2007 - 05:55 PM EST


This morning, I posted an item on the MAKE: Blog about Jake Hildebrandt's hack of a Wild Planet video display, the head-mounted video unit that's part of Wild Planet's Spy Video Car. It's pretty easy to make this display work with any video source. Anyway, Wild Planet read the post and offered up this contest (the replacement display unit appears to be no longer available):
Thanks to Jake, for the great hack! So sorry the website is out of stock. Our engineering group has a bin of extra headsets (pre-production samples, engineering test units, etc.) we'd like to make available to 10 clever hackers.

Email us with a one-paragraph proposal of what cool thing you're going to do with your own cyborg headset. Best 10 answers we receive by 5PM tomorrow (Oct. 10) receive a headset. No guarantees-these aren't production samples, but they're free, right?

email us: hack(at)wildplanet(dot)com

Much love, Wild Planet Engineering Team
Posted by: gareth on Tuesday, September 25, 2007 - 03:33 PM EST


There just aren't enough good, clear electronics and getting started in microcontrollers tutorials online. It's a shame because far more people would be interested in this stuff if the barriers to entry weren't so intimidating. And unfortunately, many of these barriers are unnecessary (like tutorials that can't be bothered holding your hand and easing you in slowly).
So, I'm thrilled that one of my favorite hardware hackers, Lady Ada, has put up the first four lessons of her Learn Electronics Using Arduino tutorials. Clear, well-documented, well-illustrated tutorials. It seems so obvious. And yet it escapes so many.
So if you've been wanting to get into MCU/Arduino programming and taking control of some hardware projects, grab your soldering iron, Digital Multimeter, and your Arduino module and hit this link.
Posted by: gareth on Monday, September 24, 2007 - 11:55 PM EST


Hackszine points to this nifty project that turns a floppy drive ribbon cable/connector into an SD/MMC card socket. The builder, Rob Wentworth, soldered this onto the PCB of his Linksys WRT54G router. If you're running third-party firmware on your router, like DD-WRT or OpenWRT, this SD socket gives you access to a lot more apps, data, and swap-RAM space. This how-to only covers the SD socket side of things. Here's a tutorial on attaching an SD socket to a WRT54G router.
Posted by: gareth on Monday, September 10, 2007 - 12:45 AM EST


Our pal Jake von Slatt has a fun piece on the Steampunk Workshop where he tells the tale of his trip to LA, to appear on Wired Science, interspersed with his prepping of the project he planned to demo there, etching an iPod.
The next step in the process was to clean the iPod back carefully with alcohol and spray a couple of coats of the ER-71 Photo Resist Liquid on it. This had to be done in subdued light, particularly avoiding any light in the blue and UV part of the spectrum. Around here that means kerosene lamp light. After the resist was applied the iPod went into a oven at 140 degrees for about 20 minutes to cure.

Back to my story, after several phone conversations I agreed to ship all of my projects out for a "show and tell" segment, but the producers wanted more "science content" so I proposed etching an iPod in a demo since electrolytic etching with it's anodes and cathodes and electrons and ions is the just about the most "science-y" thing I do.
Posted by: gareth on Monday, September 03, 2007 - 04:31 PM EST


MAKE Vol. 11 is out. I just got my contributor's copy on Friday. There's the typical embarrassment of DIY riches in it. It's an alternative transpo issue, with lots of cool bike and car hacks. Mr. Jalopy is on the cover with his Mobile Drive-In Movie Projector. But the thing I'm most excited about in this issue is that *I* kick it off! I wrote the "Welcome" editorial piece. I'm truly honored and flattered n' junk. The piece is an edited version of my "Makers vs The Blob" piece I wrote here, my wrap-up of the SF Maker Faire. You can read the longer original piece here.

Speaking of Maker Faires, I'll likely be at the Austin Faire (Oct 20-21). I'd love to see some of my Street Tech compadres there.
Posted by: gareth on Wednesday, August 29, 2007 - 04:15 PM EST


A few days ago, I blogged an Instructable on MAKE about a (relatively) easy to build 3-Axis CNC milling machine. Folks (on Instructables and MAKE) thought it was cool n' all, but they wanted to know a lot more, like how to control the steppers, details of the software used, etc. The builder has answered, with a new Instructable that covers the steeper motors and driver circuits and the software he uses. There have been a number of calls to do a CNC machine project in MAKE and it's probably something we should consider. These machines really have reached a point of being (relatively) cheap and easy enough to make that lots of people might want to give it a try.
Posted by: gareth on Wednesday, August 29, 2007 - 12:42 PM EST


Like all battery ratings, the iPhone's alleged (up to) 8 hours of talk, 6 hours of Internet, etc. is bullshit. On my new phone, I'm getting maybe 3 hours and change of talk, Web, and other use, AVERAGE use. I haven't timed it, but I had a two-hour-plus doctor's procedure the other day. I'd used the phone a bit in the morning before it, but not much, used it throughout the procedure (phone, EDGE web, video and music) and there wasn't much of a charge left by the time I was done. I can't imagine this thing lasting from one end of the country to the other if you were actually using your iPhone as Gopod intended during the flight.
Which brings me to the Minty Boost, USB charger kit, created by Lady Ada and sold at the Maker Store. I've been wanting to get one, but never really had the need for it. She reports on her site, and PT confirms on MAKE, that it does work with the latest iPhone software update.Maybe with this in my laptop bag, I'll feel confident about using my phone on the plane and still having enough juice left to call people when I reach the other coast. Of course, with this thing in my bag, given my history with TSA, I might never make it off the ground.
I'd love to hear about other people's experiences with traveling with the iPhone on long flights and other situs where other phones hold out. Our Comment system is still turned off, thanks to Russian porn spammers. Please email me at: garethbranwynATmacDOTcom.
Posted by: gareth on Thursday, August 16, 2007 - 01:09 AM EST


Street Tech pal Thomas Edwards, of Dorkbot DC, has launched a website for his Physical Interactions over IP (or "Phy2Phy") project. The first piece he's working on is called "Touch" and it uses an MCU (the Comfile CUBLOC CB220), a serial motor controller (the Pololu micro serial servo controller), a servo motor, a force-sensitive resistor, and a serial-to-Ethernet network interface (the XPort) to create an Internet-connectible touch-input and force-feedback device. Connect another such unit elsewhere on the interwebs, and you can reach out and touch someone, over IP! Really interested to see where he takes this. The Phy2Phy project wiki will chronicle this piece and others to come. Thomas will also be demoing Touch at the next Dorkbot DC on Sept. 10.
The "Touch" project page has info on all of the tech mentioned above. There's also a YouTube video of the "Touch" units thus far.
Posted by: gareth on Thursday, August 16, 2007 - 12:47 AM EST


Here's an Instructable on mixing up your own "Moo Glue," called so 'cause milk is one of the chief ingredients (along with vinegar and baking soda). Quick, easy, curiously strong. Of course, with the price of milk spiking...
Posted by: gareth on Thursday, August 09, 2007 - 04:16 PM EST


Instructables has teamed up with TreeHugger and Popular Science to create a Go Green! project contest. Grand Prize is a gorgeous Breezer Liberty commuter bike, first prize is a Solio Universal Solar Charger, and there are other prizes too. Any project that focuses on reducing, reusing, repurposing, recycling, and rebuilding is eligible. Further details at the link.
Posted by: gareth on Thursday, August 09, 2007 - 03:47 PM EST


Lady Ada has the second installment of her Multimeter Tutorial on her site. This one covers resistance and the testing of resistors, potentiometers, and LDR (Light-Dependant Resistor) sensors.
Posted by: gareth on Thursday, August 09, 2007 - 03:06 PM EST


Street Tech pal Datamancer is featured in a new Wall Street Journal Online vid talking about steampunk and showing off his basement workshop and his various casemods and steampunk keyboards. Congrats, Doc!
The dude even has Victorian hair. Now *that's* commitment!
Posted by: gareth on Wednesday, August 08, 2007 - 12:53 AM EST


Vol 4, the "Crazy for Costumes" issue, of CRAFT is out now. I have a piece in their called "What the Hell is That Thing?," on weird (but wonderful) crafting tools. The issue looks particularly tasty to me, design-wise. Really nice. And there are all sorts of cool craft coverage and projects, from beaten' out your own copper buttons to making dresses with plastic bags to stuff on cosplay and other dress-up. But I'm sorry, dressing your pug up to look like a pirate? Well, that's just wrong.
Posted by: gareth on Monday, August 06, 2007 - 06:02 PM EST


More "nixie tube" fun, this one a really gorgeous tube clock in a CNC-milled wooden enclosure. The builder has the schematics, layout, BOM (Bill of Materials), firmware, etc. on the site, and is also is making clocks for sale, for US$1,500 each. He says it's about $190-200 in parts. Not the easiest build, with a lot of surface-mount components, but if you're up for a challenge... Cool clock!
Posted by: gareth on Saturday, August 04, 2007 - 04:41 PM EST


I've been meaning to pitch MAKE an article about the basics of how to use a Digital Multimeter (DMM). The manuals that come with most meters appear to be written by electrical engineers, for electrical engineers, and Radio Shack's "Getting Started" guide on the subject is little better. I so wish, a decade ago, I'd had a tutorial like Lady Ada is constructing on her site. The first installment is on the basics of continuity testing.
Effectively using a DMM is really not that hard, and kind of fun, when it's explained to you in human-readable language and decent photos. Looking forward to posting about the rest of the series.
Here's our Street Tech guide to buying a decent DMM.
Posted by: gareth on Monday, July 30, 2007 - 05:24 PM EST


It's not often that I get really excited about a piece of hardware that I spent under $20 on and want to tell all of my geek buds about. But such are the bargain hardware joys to be found in the Ultra Products' Ultra 3.5" Hard Drive Enclosure...
Posted by: gareth on Sunday, July 29, 2007 - 09:49 PM EST


Here are the items I blogged this week on MAKE:
Wiimote as car accelerometer - Link
Six-button capacitive touch pad - Link
HOW TO - Make a simple fly trap - Link
Home roasting rigs building contest - Link
Make your own Moonbeam - Link
HOW TO - Track (and document) currency - Link
Huge lens: project or paperweight? - Link
Green steam - Link
Of Moonbeams and motorcycles - Link
Tools you didn't know you needed - Link
Personal blimps - Link
Wii telescope control - Link
BEAM bots with complex behaviors - Link
Game machine hacking at Vienna Dorkbot - Link
Ordering PCBs from China - Link

Wow. That was a lot (Phillip was away at OSCON).
Posted by: gareth on Friday, July 20, 2007 - 04:59 PM EST


Here's a MacGyver-ific battery hack. This fellow, looking at a 13-hour flight from Sydney to LA, decided to bodge up a backup power supply for his laptop. He took a 4 D-cell battery holder, sliced it in half and stretched it out to accommodate 20 cells. The whole thing was wrapped in cardboard and shipping tape. I cannot believe he got this thing through airport security. If I tried to take something like this on-board a plane, my nether cavities would never be the same. And I love how he gets on-board with such crude DIY device while this other fella doesn't.
[Via hackAday]
Posted by: gareth on Wednesday, July 18, 2007 - 06:22 PM EST


Fab@Home has been experimenting with 3D printing of electrical circuits, with conductive silicone and conductive ink, and using epoxy as a structural material. They combine these efforts in fabbing a flashlight with an embedded super-bright orange LED.
Okay, so the results are a tad on the funky side, but it's the innovation represented here that counts. They've come a long way from their initial efforts, such as this silicone watchband.
Posted by: gareth on Tuesday, July 17, 2007 - 01:21 PM EST


Here's a nifty little mint tin project. It's an Altoids amp that splits the signal to two outputs, with independent volume controls. The builder has even etched a PCB and will send you a copy if you email him your Earthly coordinattes (till he runs out of boards or racks up a huge postage bill). This seems like a fun medium-level project for the electronics hobbiest.

[Via Make]
Posted by: gareth on Monday, July 16, 2007 - 07:04 PM EST


Here's another item for our growing "Geek Sartorial" file. In this project, artist and costumer Jade Falcon shows you how to make a woman's steampunk "artisan apron," complete with clay cogs cleverly stamped out using the end of a thread spool. The project was inspired by Rachel E. Pollack's earlier designs for a similar apron.
[Via Brass Goggles]
Posted by: gareth on Monday, July 16, 2007 - 04:05 PM EST


The awesome uC Hobby (that's "Microcontroller" Hobby for you Muggles in the audience) has a very useful article, especially for those new to electronics, on how to identify parts on PCBs that might be useful in future electronics projects.
t's a good idea to keep all of your old electronics gear (modems, cellphones, answering machines, home appliances, etc) and cannibalize it for parts. Once you know what you're looking for, you'll be amazed at what you can find. My technojunk box has saved me from a trip to Radio Crap, or having to place a mail order for a few parts, on many occasions.
[Via Make]
Posted by: gareth on Sunday, July 15, 2007 - 09:04 PM EST

Here are links to my posts for this week on the MAKE Blog: Last week's posts.
Posted by: gareth on Friday, July 13, 2007 - 05:12 PM EST


At the most recent Dorkbot DC, while we were sitting around knitting...er... soldering, we were talking about the resurgence of interest in tube-based stereo amplifiers. Someone was asking about the availability of kits. DIYAudioProjects.com tracks just that -- available kits, how-tos, mods to existing kits, etc. The site has links to other DIY and kit-builder audio links and suppliers.
Posted by: gareth on Friday, July 13, 2007 - 12:34 AM EST


Jared Bouck, a.k.a. Inventgeek, has a project on his site for building your own backyard photo bio-reactor, a sort of solar hot water system meets a fish tank, designed to grow a microalgae culture. The purpose of the device is to help remove CO2 from the environment. One such home device does very little, but if we all had one...

BTW: In case you're wondering, the pump use to circulate the water gets its juice from the sun, not the local power utility.
Posted by: gareth on Sunday, July 08, 2007 - 09:30 PM EST


For Craft Vol. 2, I did a piece on Creative Commons - Japan's C-Shirt, a shirt design/remix initiative created by CC-Japan and several Japanese websites. At the recent iCommons Summit, a C-Shirt workshop was held and a new C-Shirt design tool, Ximer, was presented. You can read more about C-Shirt, Ximer, and the iCommons summit here.
Posted by: gareth on Sunday, July 08, 2007 - 09:15 PM EST


This month's Dorkbot DC is Tuesday night, July 10, at Provisions Library (on Dupont Circle). This Bot will be different from others so far. We'll be working on BEAMbots, teaching folks how to solder, and just generally having plenty of good, lead-fumed, geek fun. So come on by. See the Dorkbot DC website for more details.
Posted by: gareth on Sunday, July 08, 2007 - 08:46 PM EST

Here are links to my posts for this week on the MAKE Blog:
Posted by: gareth on Tuesday, July 03, 2007 - 08:40 PM EST


More on the geekly dressing tip, here with an Instrucable on incorporating EL wire into a skirt. Fire shirt! Rave on, dudette.
Posted by: gareth on Tuesday, July 03, 2007 - 03:20 PM EST

My posting of the WeaKnees upgrades announcement for DirecTV HR20 HD DVR boxes sparked a response on DBSTalk, the sat TV forum. Apparently, it's not hard at all to upgrade with an external e-SATA drive, and high-capacity drives and drive enclosures are pretty cheap. This post summarizes the general thoughts on the thread fairly succinctly:

"With the Weaknees upgrade you 1) may lose the warranty, 2) you lose the original drive so who knows what you do if you ever need to return your HR20, 3) if you ever need to switch HR20s, or upgrade to D*'s next DVR (whenever that is), you're back to square one. A Weaknees benefit is that you don't need to assemble anything.

"With the e-SATA upgrade, you need to buy two parts (the Seagate DB35 750GB HD + MX-1 Enclosure), takes literally 5-10 minutes to install, plug it in, and re-boot. No issues with the warranty, can easily upgrade later to another HR20 or successor to the HR20, and can easily replace the drive if it ever fails (5-year warranty).

"While Weaknees has been great in the past, doesn't seem compelling at this time for the HR20."
Posted by: gareth on Sunday, July 01, 2007 - 05:55 PM EST


My pal Brian Jepson is posting a lot of very interesting and useful info and hacks for the iPhone on Hackszine, like this one:
If you're a heavy iTunes and iPhoto user, you will probably quickly overflow the limited storage in the iPhone. You could dedicate a day of curatorial work to sifting through your photos and music to pick the ones to put on your phone, but if you want a quick and dirty solution, try creating a Smart Playlist and Smart Album that favor recent music and photos.
Read the rest of this post.
Posted by: gareth on Thursday, June 28, 2007 - 06:58 PM EST


We were talking about this project at... oh nevermind... just check out this awe-inspiring 4-bit computer built entirely out of K'Nex. Here's the description from the site:
"The K'NEX calculator stands over 10 feet tall, and can perform 4 bit addition and subtraction operations in about 30 seconds. The slowest part of the operation is the user entering the balls. From there the balls trickle down, computing the result of the operation, and then sending that through a 4 bit decoder, which flips a flag that tells the user the answer. Since it is 4 bit, we can add and subtract numbers from 0 to 15."
Read the Ball Theory page for a succinct and graphical description of how this system can be used to create the various logic gates needed in computing (and some of the design challenges involved). The videos explain a lot, too.
[Via Make]
Posted by: gareth on Wednesday, June 27, 2007 - 12:07 AM EST


One of the more interesting people I had the pleasure of meeting at Foo Camp was Jim Mason of The Shipyard, the brilliantly-mad Berkeley art and alternative energy space/community (which was recently forced to vacate their premises and is now looking for donations to re-emerge bigger and more bad-ass, outside of Berkeley. Help out!).
Anyhoo, at Camp, Jim was drumming up interest for The Mechabolic, a crazy-ass bio-fuel slug/digestive system sculpture thingy that he and his cohort plan to build at '07 Burning Man. It's "human anatomy meets hot rod fetishism," er... or something like that. If you want to know more about "Team Metabolic" and their "burlesque of synthetic metabolism," check out the project's website.
BTW: The wonderful Neverwas Haul, featured in my recent Wired.com steampunk piece, was built at The Shipyard.
Posted by: gareth on Friday, June 22, 2007 - 12:01 AM EST


You know we're fans of geek sartorial, the nerd "colors," if you will, here at Street Tech Labs, so we'd be remiss if we didn't link to this Instructable for stringing a bracelet with chunks o' motherboard. Not "exactly" my style, but close. I might try something like this. I keep meaning to try my hand at some electronics parts jewelry.
Posted by: gareth on Wednesday, June 20, 2007 - 02:12 AM EST


Atmel's AVR microcontrollers, both the tinyAVR and megaAVR classes, are growing in popularity among hobbyists, roboticists, gamers, and others using embedded computer control. Our pals at Solarbotics use the ATmega8L AVR in their BrainBoard Sumbot add-on kits. Lady Ada has also just released a cheap (US$18) kit for building a USB-powered programmer for AVR MCUs. With the Adafruit kit, all that's missing is a board to house the chip so that you can plug the programmer in and send your code to it (one of the cool features of Ada's kit is that it powers the chip over USB). That's where a target board comes in, and that's what this Evil Mad Scientist Labs how-to is all about: showing you how to build a quick n' dirty target board for a couple of bucks. Nifty.
EMS Labs also has a review of the Adafruit USBtinyISP AVR Programmer kit here.
[Shown above is the Adafruit AVR Programmer and an EMS Labs target board.]
Posted by: gareth on Sunday, June 17, 2007 - 05:50 PM EST


Street Tech pal and steam robot guru I-Wei Huang has thoughtfully documented the steps to his latest build, a steam-powered, radio-controlled turbine tank, and created an Instructable.
If you weren't tempted to hack some steam-tech before, you likely will be after checking this out. That little Jensen turbine is sweet!
Thanks, I-Wei!
Posted by: gareth on Wednesday, June 06, 2007 - 10:58 PM EST


Without getting all verklempt and making Herr von Slatt too uncomfortable, I gotta tell ya that work like his new steampunk monitor (to go along with his RSS sounder and keyboard) is what makes me happy to come into work every morning (albeit just down the hall from my bedchambers). One of the many things I love about Jake's work is the little surprise or two always contained within the projects, inspired little gems. This one has a number of them, perhaps most awesome of which are the "chime levers" he installed on the underside of the monitor frame to trigger the monitor controls underneath the monitor itself (see image below). ingenious. Looking at the base, you'd swear it was marble. It isn't. It's a *photo* of marble that Jake found in a Google search, printed out, and glued onto wood.
The whole project was inspired by some decorative gas lamp arms he bought from the "mad salvager" at Sequential Glass. They form nifty decorative elements on the bottom corners of the monitor frame.
As usual, Jake includes a video tutorial, this one on how to do mirror image transfers on templates. For this project, he used this technique to draw out some brass curly-q's for the gold-painted aluminum angle stock he used for the frame.
Awesome job, Jake! Let's see: you've done a keyboard, a monitor, an RSS telegraph sounder... Is that case mod I smell?
Posted by: gareth on Friday, June 01, 2007 - 05:17 PM EST


Longtime Street Tech contributor Mark Crane sent me a link to this amazing Instructable where a guy built a 3D displacement map scanner using little more than LEGO bricks, a Web cam, a Tupperware container, and milk! By photographing sequences of an object being progressively submerged in the milk, and then feeding them into a 3D program that supports displacement mapping, you can create a virtual 3D object from a real one. Ingenious.

Thanks, Craniac!
Posted by: gareth on Friday, May 25, 2007 - 03:11 PM EST


Our keypal Jake von Slatt just sent us a link to this project about making your own workshop respirator with a portable, battery-operated air supply. For us four eyes in the crowd, they even have glasses built into them!
Posted by: gareth on Tuesday, May 22, 2007 - 06:28 PM EST


Me in the Mousey build area of the Make booth. Morning, Day 2.
Still half asleep.
Photo by Scott Beale
Well, we're back from the Maker Faire. Very tiring, but supremely satisfying. I'd really wanted to blog the event as it happened, but ended up spending nearly all day, both days, in the Make booth, building mousebots. At night, I was just too wiped to do anything but keel over.
Everything at a Maker Faire is cranked to 11: the size of the event, the creativity of what's being presented, the excitement of the fairgoers, the diversity of the people who show up. So, YOU end up on 11. I heard this jacked amperage was experienced by both fairgoers and presenters alike. The common chant went something like: "This is SO awesome. I LOVE it! There's too much! I'll never get to see it all."
As workshop presenters, Blake and I saw little of the Faire. The first day, we did open-ended workshops, selling Mousey parts bundles and then helping people build them at workstations we'd set up (until they'd decide to stop and finish the project at home). This meant that we stayed at our post from 10am till I cried "uncle" at 4pm. That was probably the most tired I've ever been in my life. The second day, we ran three one-hour workshops. That was a much saner way to do business and gave us some time to wander around and see some of the Faire.
Our Mousey workshops went very well. For the Faire, we created two parts bundles (put together by the fine folks at Solarbotics). We thought most people wouldn't want to try and build a whole robot at the show, so we made a quicker, easier "car kit." We ended up only selling three of them! Everyone bought the full Mousey, and a surprising number of people actually sat down and started the build right there in the Make area. Several people were at the workstations for several hours. My favorite was a woman who saw the mousebots, really liked them and said: "You know what? This is really out of my comfort zone, but I'm going to do it anyway. I think I need to challenge myself more." And she bought a parts bundle, chose an old mouse, sat down, and dove right in. There were a lot of kids with their parents, moms and dads alike, working together, which was nice to see. The mice we used for the workshops were provided by James Burgett at Alameda County Computer Resource Center. He was a great asset and fun to work with, so we'd like to give him ye ol' shout out. Thanks, James!
Other highlights of the show for me were Mister Jalopy's talk on Maker Day and his Urban Guerrilla Movie House on wheels (seen here), which he showed next to our Mousey build area in the Make booth. One of my favorite new words is hilaritas, which means "profoundly good natured, full of mirth." It's more than being friendly, more than being funny. Mister Jalopy is full of hilaritas. I also had a good connection with Bill Gurstelle, the Backyard Ballistics guy. Great fella. Smart. Kinda wacky. Supremely creative. Again with the hilaritas. There seems to be a lot of that within the Maker community. Besides Mr. Jalopy, our other Make boothmates were Phillip Torrone and Bre Pettis, running a cool drawbot exhibit. It was fun finally getting to meet both of them. SRL was at the show, displaying their infernal machinery. Still living up to their rep as the "Most dangerous show on Earth," their stabbing robot, well, stabbed a guy (in the hand). Got a chance to meet Violet Blue, but not Karen Marcelo (SRL/Dorkbot SF), and never got a chance to say hi to Mark Pauline. Street Tech's webmaster Tim Tate came to the Faire, too, and we finally got to meet F2F (after being virtual friends for some ten years!). Didn't get to spend as much time with him as I would've liked, but we got to walk around to see some of the exhibits during one of my breaks. --->


Read more... (3916 bytes more) comments?
Posted by: gareth on Friday, May 18, 2007 - 03:04 PM EST


Street Tech is representin' at this year's Maker Faire. I'm here to do "Mousey the Junkbot" workshops, my son Blake is here to help, and ST's webmaster Tim Tate is coming too. Yesterday was Maker Day, an all day social with presentations for the Faire presenters, Highlights included Mark Pauline of SRL and John Law (of Suicide Club, Burning Man, Cacophony Society fame) in conversation with David Pescovitz, an awesome talk by Mister Jalopy, and Tim Hunkin talking about and showing videos of his hysterical coin-operated machines. Today is set-up, and tomorrow is the first day of the Faire. Should be a blast.
Here are some pics of yesterday shot by Scott Beale of Laughing Squid.
Posted by: gareth on Tuesday, May 15, 2007 - 04:40 PM EST


I've always wanted a lathe, but would likely use it like once in a forever, so I never felt I could justify the expense. But this hobby lathe, which uses your existing power drill as the business end, is only US$46. Hell, we probably have that much in the family change jar. But then, as they point out on Automata, the tools for it will likely cost more than the lathe itself. I'm just not going to overthink it. Now where is that piggybank...
[Via Make]
Posted by: gareth on Thursday, May 03, 2007 - 11:18 PM EST


You may have seen Mark's item on Boing Boing about the Philco Mystery Control, the amazing wireless remote for '30s and '40s(!) radios. That was nifty enough, but the site that it links to, The Philco Repair Bench, has lots more amazing material about antique electronics, mostly the Philco brand, but some applicable to other radios of the era. I have a '40s-era radio that belonged to my great grandfather, from Lebanon. Looking at this site has inspired me to finally break down and try to figure out what's wrong with it and to try to get it up and running. There's a great collection of links to other radio repair and restoration sites.

These collector/fan-run sites are an eternal delight. Years ago, I was shopping for an Ericofon on eBay. I did a search, found this site, Ericofon, and within a few hours, I was an expert on these mod/atomic age wonders. I got a really a nice one on eBay that just needed some wire repair work. Found all I needed on the site. One of those "Gawd, I LOVE the internets" moments.
Posted by: gareth on Wednesday, May 02, 2007 - 05:49 PM EST


Please, dear Gopod, tell me that SRL's going to be bringing this with them to the Maker Faire. It's a Hovercraft powered by four pulse jets. No, you can't ride on it (unless you want it to be your trip to the Pearly Gates), it's radio controlled. And loud enough to animate the dead.
Check out this machine test video, and watch all the way to the end, with the nighttime shots. The jets look beautiful in the dark. Now THAT'S a glowstick you want to bring to a rave!
[Via Suicidebots]
Posted by: gareth on Thursday, April 26, 2007 - 03:42 PM EST


This enterprising wirehead added a mechanical counter to his website. Hey, with Digg distributing physical badge counters, why not? The webpage counter has a low, cheap parts count. The daemon he wrote is for Linux, but you could fairly easily do your own for another OS.
Posted by: gareth on Thursday, April 26, 2007 - 02:53 PM EST


Our pal Jake Von Slatt did a cool steampunk keyboard recently that we blogged about. A fan of his work tried to commission him to make another one, but as Jake put it, that sounded like work. So he asked his bud Doc, a.k.a. Datamancer, to take the job instead. The result, dubbed the Von Slatt Keyboard, is here. Very similar to Jake's version, but in brushed aluminum instead of brass. Love the blue "jewel-style" instrument lights.
Posted by: gareth on Thursday, April 26, 2007 - 02:04 AM EST


As if Tim Kaiser's stash of absurdly cool music machines wasn't enough, Brian and Leon Dewan's Dewanatrons are here is give him a run for his money. Similar approach of marrying old tech and tech cases with hacked together electronic sound generators, with plenty of knobs to twiddle and switches to throw. Pictured here is the Dual Primate Console, Brian and Leon undoubtedly the primates in question. Dig the rotary phone dial.

[Via Make]
Posted by: gareth on Thursday, April 26, 2007 - 01:51 AM EST


Instrucatbles has a new contest. We've blogged several of the wallet-building Instructables, made from keyboard membranes and FedEx tyvek. Now they've issued the Wallet DIY Challenge. Post a wallet Instructable in the next five days and possibly win an Instructables T-shirt or Eye-fi Eye-Film that wirelessly uploads images from your camera directly to the Web.

But that's peanuts compared to the Laser Cutter contest. Post an Instructable, on anything, and add it to the contest's Group. Five semifinalists will be chosen. You then need to submit a proposal for what you'd do with a US$6,000 BrightStar Laser Cutter. Winner bags the machine.
Posted by: gareth on Friday, April 20, 2007 - 04:55 PM EST


Here's a brilliant set of steampunk goggles on Flickr with step-by-step shots of the building process. Really nice work. Check out some of the other project sets on Mikest's pages.
Posted by: gareth on Friday, April 20, 2007 - 04:26 PM EST

I've written here, and in several of my books, about trying to save gadgets that have gotten wet. My gist: DON'T TURN IT ON! and let it dry, THOROUGHLY. In today's MAKE Tools N Tips Newsletter, Joel Young offers an additional bit of advice:

"I've revived a couple of soaked laptops and iPods, and if the machine isn't turning on, you pretty much have to "disassemble it as fully as possible. You can find guides all over the internet. Cole's Hardware has little screwdriver kits that work well.

"Once it's apart, you'll most likely see that the circuits have white sediment on them. I'm not sure what actually causes that to happen, but it causes (temporary) short circuits. If you get some denatured solvent alcohol from a hardware store and wipe the sediment away with cotton swabs and a toothbrush (don't breathe too deeply--it's not poisonous, but it is irritating), you should be able to get most, if not all, of the components working again.

"Be careful not to let the display get soaked by anything, including the alcohol, because it won't function again after that. That's the part that's most likely to need replacement, and unfortunately, displays are not cheap. My fiancée's iPod nano got soaked recently, and I was able to get everything but the display to work--and it costs $50 to get a replacement from a third party. Meh."
Posted by: gareth on Thursday, April 19, 2007 - 12:43 AM EST


Attention circuit-benders, hardware hackers, techno-antique collectors, control panel enthusiasts, analog synth and Theramin fans, and marvelers of magnificent and mad machinery in general. This link will rock your world.
Tim Kaiser is a performance artist and experimental musician. He's built dozens (and dozens) of crazy instruments and other sound-generating gadgets, many of them housed in antique Geiger counters, old telephones, Oscillator boxes, and other retro equipment cases. His site features page after page of amazing DIY tech art. I was swooning by the time I was done, and I don't think I even exhausted the site. It seems to go on forever. Some of the machines have MP3 files attached to them so you can hear what the devices sound like.
One of the most linked-to pieces on Street Tech is the Gallery of Homebrewed Headphone Amps. This is an equally amazing collection of homemade audio gadgets. We can only hope that Tim Kaiser's work generates a similar buzz.
[Via Brass Goggles]
Posted by: gareth on Monday, April 09, 2007 - 01:42 AM EST


Man, does our boy Jake von Slatt ever sleep? Seems like he's crankin' stuff out of the Steampunk Workshop on a near daily basis.

His latest project should help all of his future projects look even snazzier than they do now. It's a foamcore and packing tape-special, a light diffuser, used to soften the intensity of camera light flash. And as Jake points out in the project's intro, light flare can be particularly problematic when shooting a lot of polished brass, as he frequently does.

Check out the results of using the diffuser on his Telegraph Sounder we blogged about last week. Nice!
Posted by: gareth on Monday, April 09, 2007 - 01:15 AM EST


I've always been fascinated by keyboards and the various types of materials and switch technologies that underlie them. This Instructable shows you how to make a cool-looking wallet out of the flexible circuit material used in the typical keyswitch assembly.
It sounds like it's not the easiest cut n' fold job you can do, but it looks like you get a very unique, and uniquely nerdy, bit o' kit out of the effort. Hey, I need me a new wallet. Maybe me and my Leatherman will get Medieval with one of the half dozen old boards I have gathering Radon in the basement.
Posted by: gareth on Thursday, April 05, 2007 - 06:13 PM EST


I finally got a chance to read my issue of MAKE Vol. 9, the Fringe issue, and I think it's one of the better ones they've done. I kind of winced at the Fringe theme, thinking it was going to be a lot of psychic silliness, reinforced by the Kirlian "aura" on the cover. But they do an awesome job of maintaining skepticism and decent B.S. detection, while still being open-minded and not forgetting the fun.

One of the more intriguing pieces in the Fringe section is a piece on the Freemasons, by MAKE's Project Editor Paul Spinrad. The basic point of the piece is that the Masons started out as a society of geeks, stone masons/ engineers, who knew the "secrets" of cathedral building. He calls this period "operative Masonry." Over time, more and more members joined who weren't geeks/engineers and didn't have any direct experience of the knowledge held in the Order. He calls this "speculative Masonry." Paul asks the question: Wouldn't it be cool if geeks reclaimed the Masons by joining in large numbers to a create new generation of operative Masonry, a place where people doing amazing things with technology could get together and share their discoveries? As he points out, the Masons have an amazing infrastructure, with lots of cool resources and swanky Lodge buildings. The Masonic membership is looking very gray these days and some Lodges have allegedly closed down because of dwindling membership.

Read more... (979 bytes more) comments?
Posted by: gareth on Thursday, March 29, 2007 - 09:38 PM EST


The amazing Jake von Slatt has struck again. This time, ye olde Steampunk Workshop has cranked out a lovely brass telegraph sounder that taps out the content from RSS feeds in Morse Code. Jake actually made two, the brass model, built on a traditional design, and a second, more whimsical one, cut from cast aluminum (for "Airship Duty").

One of the things I like about Jake's pieces is that he includes video tutorials that can be applied outside of the specific project he's building. For this project, he covers using a Tap and Die Set and how to wind an induction coil using an electric drill.
Posted by: gareth on Monday, March 26, 2007 - 03:52 PM EST


Our pal I-Wei of Crabfu has created another amazing steam-driven contraption, this one a "beetle" built on a Tamiya High-Lift Chassis and an aluminum sheet metal "shell." He goes into a decent amount of detail on the construction, with lots of pics, and there's also a video of the mechano-critter in action. Like all of I-Wei's work, this vehicle is gorgeous, and includes such wonderful whimsical details as sheet-metal wings that open out to reveal the Cheddar Pegasus steam engine and steamworks underneath.
Posted by: gareth on Sunday, March 25, 2007 - 05:52 PM EST


A while back, we blogged about a Robosapien outfitted with a CoilGun. Now the builder of that gun has posted step-by-step details of how he did it.
Posted by: gareth on Thursday, March 22, 2007 - 05:28 PM EST


The Instructables Cool Projects Newsletter hipped us to this Van de Graff Generator made with little more than a lightbulb, a hunk of wood, a toy DC motor, a rubber band, some plastic pipe, and a 9V battery.
Posted by: gareth on Friday, March 16, 2007 - 07:32 PM EST


There was supposed to be an article in the latest MAKE (Fringe, Vol. 9) that Editorial decided to pull at the last minute. It was on building a "Lifter", a lightweight "craft" that floats through the air using high-voltage to create a lifting/propelling force. After talking to the Advisory Board (on which I sit), it was decided that, even with stern disclaimers, there was just too much risk, of both injury and litigation. But the email discussion about it became so interesting that Mark decided to publish it (the discussion, not the Lifter how-to) as on issue Extra. Here it is on the Makezine website.

BTW: I have several pieces in this issue, a profile of Jake von Slatt and a piece on TokyoFlash.
Posted by: gareth on Thursday, March 15, 2007 - 10:42 PM EST


I hadn't been to Brass Goggles in a while. They've added some cool content, such as Professor Fzz's Steampunk Lamp. The good Professor shows you how he did it here. All you need is a crapload of copper tubing, some brass fittings, some super-expensive Squirrel Cage bulbs, and a lot of time on your hands.
Posted by: gareth on Thursday, March 15, 2007 - 05:57 PM EST


Ben Heckendorn has a how-to on Engadget today about building your own Audio/Video Switch for your home media center. As you're likely painfully aware, many of today's TVs don't have nearly enough A/V inputs for all of the devices we have (game systems, DVRs, DVD, VHS, etc.). A/V switches allow you to use one TV input to connect multiple devices that you can switch between. You won't really save much money by DIY, and it involves soldering onto IC pins (although you could get 20-pin sockets and solder onto those and then plug in your Bus chips). Besides this being a fun project to work your newfound soldering chops, where this get truly useful is in customizing the Switch by adding component and S-video inputs/outputs (Ben's switch only does composite, but you can add component and S-Video I/O too). Ben says in the Comments that you could also add infrared control and make it a remote control A/V Switch. *Now* we're getting somewhere.
Posted by: gareth on Tuesday, March 13, 2007 - 10:15 PM EST

Hackszine has an item on a simple way of bringing a "dead" iPod back to life. Certainly worth a try. The piece also has links to several other pieces offering other iPod resuscitation tricks.


Posted by: gareth on Tuesday, March 13, 2007 - 10:07 PM EST


Command-Tab, a recommended site of "mac geekery," has an excellent how-to piece on replacing the hard drives on various models of iPods. Includes a list of supported Pods and what HDs will work with them.
Posted by: gareth on Tuesday, March 13, 2007 - 12:39 AM EST


Printers have always fascinated me. Maybe that's because I was trained in printing and co-ran a small print shop. So I can relate to that romantic Franklinian idea of the power of "the press." Now we each have one of these engines of liberty on our freakin' desktops!

Anyhoo... I'm surprised there aren't more printer hacks out there. Many of the hacks that have made their way online have been featured on Hack-a-Day. Yesterday, they did a round-up of projects they've covered so far and some new ones.

I wish there was a book on printer hacks, but I guess it wouldn't have a very large audience.
Posted by: gareth on Thursday, March 08, 2007 - 11:26 AM EST


Check out this nifty LED light sequencer that uses the Atmel ATtiny13v microchip and a Light Dependent Resistor (LDR) to create a tiny, programmable LED Throwie (that, at about US$5 each, you wouldn't actually want to get too throw-happy with too many of 'em). Could be useful for your next guerrilla marketing campaign/mistaken terrorist attack.

[Via Make]
Posted by: gareth on Tuesday, March 06, 2007 - 11:31 PM EST


My copy of the latest Nuts & Volts arrived the other day and the cover project is on building a fancy-schmacy benchtop regulated power supply, featuring dual 0 - 20V regulators with simultaneous voltage and current metering on digital panel displays. I've been toying around with the idea of building my own, so I was excited to see the piece. But as with a lot with N&V articles, it quickly climbed over my head and left a lot for me to work out on my own. Not that I couldn't figure it out with a little homework, it's just a little too much air pressure on the learning curve to keep my attention.
It did, however, spark my interest in other homebrewed benchtop supplies, so I did a search and found this one. It's a really nice single regulated supply with two modes, a low setting of up to 6v and high at up to 30v, with current adjustment on the low setting between 0 - 1 amps and 1 - 10 amps on the high. The meters are analog. The project is well documented with lots of photos, diagrams, and a PCB layout. This would probably be closer to my speed, although I'd probably be just as well suited building the much simpler, cheaper one we blogged about a few months back.
Posted by: gareth on Sunday, March 04, 2007 - 04:40 PM EST


Here's quick and easy Instructable on making a schweet little JumpDrive from a LEGO brick (actually, you have to make an uber-brick first, which is most of what's involved in the how-to).
Posted by: gareth on Tuesday, February 27, 2007 - 11:29 PM EST


SparkFun has a nifty little Solar Module with a recharge circuit and a AA battery holder. The collector only manages 2.4V, 80 mA, but the on-board circuitry boosts the output to 3.3V. US$12 each.

[Via Make]
Posted by: gareth on Tuesday, February 27, 2007 - 01:04 AM EST


There's something somewhat unsettling about the fetishistic devotion to your PC implied in a casemod this detailed, this overwrought. But at the same time, there's undeniable skill and artistry at work here. And these construction techniques can be applied to all sorts of modeling and fabrication. The modder's inspiration here was the engine room of the NX-01 Enterprise on ST: Enterprise.
Posted by: gareth on Thursday, February 22, 2007 - 01:36 PM EST


Jake von Slatt just sent us this how-to on turning an old IBM Model M keyboard into a surprisingly usable steampunk-styled keyboard with raised manual typewriter keys. Jake used actual antique keys, but needed additional Enhanced keys, so he bought brass-rimmed buttons and glued on printed key labels. Jake includes a couple of video segments, and Lady von Slatt even makes an appearance, to demo the board's typing ability.
As I was typing this, my Bluetooth wireless keyboard lost its connection with my computer. I think it's jealous of this bitchin' board.
Posted by: gareth on Wednesday, February 21, 2007 - 10:34 PM EST


Ross Hershberger (RHERSH12), laid up with a bum foot, is going crazy with the cool stereo hacks. He's fixed a severed tweeter wire and rebuilt a 1960's tube amp kit. Now he writes:

I'm planning a foolish mod to a turntable that you all might be interested in. I recently repaired two Bang & Olufsen linear tracking turntables with tonearm problems. These things are absolute engineering marvels, but after 25 years, the belts and lubricants need renewing. I noticed that the control panel that initiates all of the arm functions; START, STOP, CUE UP/DOWN, LEFT, RIGHT, terminate in a simple, hackable cable. A little research turned up a kit RF remote control on eBay that would be child's play to interface with the control's connectors. It's also cheap, at US$30, and controls up to 12 functions.
This would give me full remote control over the turntable from up to 1km away! 1000 meters is overkill, but I really need to be able to hit 'pause' from my desk when the phone rings. It would be nice to be able to skip a track too, while I'm in the back yard listening to records, or just to show off. I plan to document the modification in photos, and if it looks interesting, I can write up a narrative of the process. [You can tell, I'm sure, that I have way too much time on my hands stuck here in the house with a busted foot.]
Posted by: gareth on Monday, February 19, 2007 - 05:00 PM EST


We're all about the gadget and office organization here at The Labs (tho those of you who've seen our office may find that hard to believe). This Instructable shows you how easy it is to create cable bones for reining in those extra lengths of wiring that seem to fester underneath and behind the machinery of our lives. Basically, all you need is some stiff rubber mat material and a decent pair of scissors.
Posted by: gareth on Sunday, February 18, 2007 - 08:59 PM EST


Herr von Slatt and the steam- driven monks over at the Steampunk Workshop have put together a little tutorial on building a cheap lightbox. He used the glass from an old copier, which is really a good idea. If you don't have a dead copier lying around, you may have a dead scanner. I have several, but then, I already have a light table, too.



Posted by: gareth on Sunday, February 18, 2007 - 01:43 AM EST

One of our regular readers, RHERSH12, sent this to be added to the Comments for the Soldering Tutorial, (our Comments feature is still turned off until we figure out a fix for our Comment spam infestation). I thought it was interesting enough to post in DIY. It had never occurred to me that there might be a decent market for buying failed kits (built, but never worked, and never fixed), fixing, and then reselling them. Some of this vintage equipment fetches big bucks these days.
RHERSH12: I just performed a hack that amazed me by working. I took apart a very complicated JBL pro audio tweeter that was 'dead'. There was an open lead in about the worst spot. I managed to splice the hair-fine coil wire with a solder joint about .1mm across and IT WORKED! I even took a picture. This is one of a pair of tweeters from 1960 and I just had to try to get it working. I'm temporarily banned from my stand-up day job because of a broken toe. I've been spending all of my time at home at my bench working on restoring vintage audio stuff.
One of the pieces I've been working on is a kit tube audio amplifier from about 1962. It was built with a couple of tiny soldering faults. The soldering boo-boos completely disabled the operation of the unit and were the dickens to find and fix. It was assembled 99.5% over 45 years ago and never used because it didn't work. It must have taken 50 hours for the builder to get it to the state it's in and it never worked! It's worth a small fortune now because of the scarcity of NOS tube audio. It's not mine, I'm restoring it for a friend. I'll eBay it off for him along wit hthe original box, paperwork, spare parts, etc. It will probably go to a collector in China or Korea for a 4 figure sum of money. It's a strange world.
Posted by: gareth on Thursday, February 15, 2007 - 04:55 PM EST


One of my all-time favorite hardware hacks is the BEAM touch sensor made out of little more than a paper clip and a piece of guitar string. You can see this type of switch on the tail of Herbie the Mousebot.

Here's a similarly ingenious switch that uses little more than pieces of plastic, a washer and three screws to create a tilt sensor that engages the switch when the plastic wheel turns. Nifty.

[Via Make]
Posted by: gareth on Saturday, February 10, 2007 - 01:20 PM EST


Our favorite steampunk, Jake von Slatt, did a brief interview on Aether Emporium. Too brief. He's a real interesting guy and does a lot more than his Steampunk Workshop projects. If you wondered what he does for a day job:
Currently I'm a Linux SysAdmin, but I've done lots of other jobs over the years. I've worked in a machine shop, as an HVAC tech, a TV repairman and have assembled everything from the little emergency buttons that you press when "you've fallen and you can't get up!" to sensors used in nuclear power plants and undersea sonar systems. I've also worked on or rebuilt just about every automotive component you can think of including automatic transmissions. If you take a look at Vonslatt and Bike Recumbent you'll see that the artsy etching projects are actually a bit of a departure for me!
Posted by: gareth on Wednesday, February 07, 2007 - 06:26 PM EST


Street Tech pal Jake von Slatt has a new piece at The Steampunk Workshop on copper electroplating, and then salt water etching, Altoids tins. The one shown here, his most successful etch, shows Lady Ada.

He also experimented with an image transfer process using pages from magazines as the transfer medium. Fascinating.
Posted by: gareth on Monday, February 05, 2007 - 06:40 PM EST


Got an HD Tuner built into that LCD TV you got for Christmas and you're just dying to grab some Over the Air (OTA) HD? Well, this ingenious couch potentato built himself a pretty sweet DB2 HD antenna out of a couple of over racks, plastic building wood and a couple of coat hangers. [Pictured above is a DB4, two DIY DB2s ganged together (with more store bought hardware. ]

[Via hackAday]
Posted by: gareth on Wednesday, January 31, 2007 - 12:18 AM EST


O'Reilly has launched a new blog, called Hackszine, to coincide, and obviously to datamine, their growing line of Hacks books. Looking forward to visiting this site on a regular basis to find things like:
If you're a fan of domain hacks like del.icio.us or blo.gs, you might be interested to know that getting a personalized domain of your own may well be within easy reach. Domain Hacks is a search utility that will help you find the combination of domain name and top-level domain that works for you.
And this one, thank Gopod!
Already tired of the relatively new Snap "feature" that pops up an annoying little preview balloon over every hyperlink on certain web sites? Well, it turns out it's pretty easy to get rid of them, everywhere. Just click here to disable the feature using cookie technology (or, go to the Snap page that discusses deactivation and click the link from there).
Posted by: gareth on Sunday, January 28, 2007 - 05:31 PM EST


Here's a simple and cheap hardware hacks project to build an AC/DC adapter for a 2nd gen iPod Shuffle. Don't worry, you're not building the power adapter itself, just the adapter to the adapter, the parts that make an existing AC/DC adapter mate with a Shuffle.

[Via hackAday]
Posted by: gareth on Sunday, January 28, 2007 - 03:46 PM EST


I changed my mind (hey, it's a geek's prerogative). I looked at the Thumbnail Guide to Digital Multimeters in my Absolute Beginner's Guide to Building Robots and realized that it perfectly dovetails MAKE's recent DMM how-to video and PDF because it focuses on what to look for when buying a multimeter. So if, after looking at the MAKE podcast, you're anxious to add one of these essential electronics tools to your kit, here are the sorts of features you want to look for. So, here's my Thumbnail Guide to Digital Multimeters.
Posted by: gareth on Saturday, January 27, 2007 - 11:07 PM EST


We're currently working on the next Street Tech Thumbnail Guide, on using a Breadboard. Our next one after that was going to be on Using a Digital Multimeter (DMM), but those loveable wingnuts over at MAKE beat us to it! So, while we put the finishing touches on the Breadboard guide, check out MAKE's very nice video and PDF on using a DMM. We might still do ours, but maybe focus on buying the right meter for you, or something else that will complement MAKE's materials.
Posted by: gareth on Tuesday, January 23, 2007 - 03:32 PM EST


O'Reilly's CRAFT magazine, Vol. 2, is now on newsstands. I haven't gotten my copy yet, but I was really impressed by the way the proofs looked on my pieces. Can't wait to see the finished product. I have three articles in this issue: A piece on crafting clubs, The Church of Craft and Craft Mafia, one on scrapbooking your Moleskine (wait, that sounds dirty), and one on making "rubber" stamps out of art gum erasers.
Some of the other articles look juicy. I can't wait to see the piece on making this awesome looking storage cabinet out of old PCBs.
Posted by: gareth on Tuesday, January 23, 2007 - 12:57 AM EST


Evil Mad Scientist Labs has come up with a cool way of playing clever word games on T-shirts and zipper sweatshirts using iron-on letters.



Posted by: gareth on Monday, January 22, 2007 - 01:37 AM EST


I don't know how comfortable this particular ring would be, but I really like the idea of making rings, and other jewelry, out of electronic components.

[Via Make]
Posted by: gareth on Monday, January 22, 2007 - 12:02 AM EST


Instructables has a nice little tutorial on what you need to know to re-purpose AC/DC power adapters (a.k.a. "wall warts") to use on other devices or on a DIY project.

One thing not mentioned here that I always recommend, especially for those who aren't electronics savvy, is to label your wall warts as soon as you get your devices. Many warts are not labeled with the brand or name of the device they came with (and you can easily get your warts mixed up). Of course, if you read and understand this short guide, you'll be able to match wart to device by the information printed on them (at least most devices have their power requirements marked on then).
Posted by: gareth on Sunday, January 21, 2007 - 03:29 PM EST


It's so fascinating how cultural vectors work, how things seem to happen in clusters, how ideas tend to emerge from indie sources simultaneous. Last year, I was looking at my ridiculous glut of charging bases, dongles, cables, and the like. I started thinking about ways to minimize, standardize, organize. Then I saw an item in a DIY magazine about making a cabinet to hide all of this mess, then a commercial carrying case/power bar to do the same, at home and in the car. Now I'm seeing solutions everywhere. This latest one is simple and easy to make.

[Via Make]
Posted by: gareth on Wednesday, January 17, 2007 - 10:06 PM EST


Our new cyberpal Jake von Slatt (whom I profile in an upcoming MAKE) has moved from Electrolytic Etching, which we covered a while back, to Electrolytic Machining (i.e. instead of just etching images onto the surface, etching all the way through the brass). He's put up a two-part tutorial detailing the process, first trying his hand at a three-layer "clockwork trilobite" (which turned out looking a little like the Antikythera Mechanism), then trying to make individual parts using a thinner brass stock.
Herr von Slatt is also responsible for sending Boing Boing the link to the Flickr set for jonny5rd's awesome retro-chic Persistence of Vision (POV) viewer, built from a US$5 POV toy, an X-Acto knife case, and a few other misc parts. Very cool.
Posted by: gareth on Tuesday, January 16, 2007 - 01:08 AM EST


Seems like we stumbled over some converging geek cultural vectors with our Thumbnail Guide to Soldering. It came out at the same time that Bre Pettis was working on MAKE's solder how-to netcast. They made our Guide into a PDF to travel with the netcast and we're still getting crazy links o' love on the Web version. And now, Instructables has declared January "Learn to Solder Month." They have a page on their site with soldering resources, links to beginner solder projects, and if you post an Instructable geared towards beginner solderers this month, they'll send you an Instructables patch you can sew onto your Star Fleet uniform, Robot Wars team jumpsuit, or other geekly attire of choice.

But the important thing is to fire up that iron and start polluting the upper and lower atmospheres in earnest. And if you have any questions related to soldering, don't be afraid to ask.

BTW: I'm working on our next Thumbnail Guide now. It'll be on Breadboarding. Stay tuned...
Posted by: gareth on Monday, January 15, 2007 - 05:38 PM EST


I know plenty of PC users who have ventured as far inside the entrails of their machines as installing extra RAM, a new DVD drive, and maybe a graphics card, but who wouldn't think of venturing further, to say, replace a motherboard or a fried power supply. These and other seemingly gnarly hardware upgrades are not that much more challenging, if you're halfway sober when you're doing it and you carefully follow decent instructions. Lifehacker's Rick Broida offers such instruction for replacing a power supply in today's Alpha Geek column.

He's got some good tips in there, like taking "before" pics of the existing installation to make sure you hook everything up properly with the new power unit. Such uses for digital cameras can't be stressed enough. We all have the damn things on our phones, on our belts, but rarely think to use them as a memory jogger/reference keeper (at least I don't).
Posted by: gareth on Sunday, January 07, 2007 - 02:40 PM EST


Bre Pettis of MAKE Media has put together a nice video/PDF package on soldering. The video features Joe Grand running down the basics of soldering/desoldering, even showing how to use Chip Quik, the desoldering kit for suface mounted components. They've teamed this video with a PDF version of my Street Tech Thumbnail Guide to Soldering.

Between these two pieces, there really is no excuse to not learn soldering. If you do decide to learn as a result of these and have any questions, feel free to post them here and we'll try and help you out.
Posted by: gareth on Friday, January 05, 2007 - 01:01 PM EST


Just the other day, I was in the shower (oops, sorry, that's a mental image you didn't need) thinking about revamping my bricks and mortar library. I started wondering where my CueCat was -- that ill-fated magazine barcode scanner from years back that mags like Wired were giving away -- and if anyone had library scanning software for modern computers (XP and OS X). Well, here's my answer, a project called LibraryThing. And if I can't find my 'Cat, they even sell 'em for US$15.

[Via Make]
Posted by: gareth on Wednesday, January 03, 2007 - 03:19 PM EST


This translated Japanese page with video shows you how to overclock a DS to run at 1.7x speed. It's a switchable overclock, so you can kick in the afterburners as needed. You can see from the video that the juiced up clocktime is very noticeable. The overclock looks fairly easy, just two solder points on the mobo and adding a crystal and a switch.

[Via hackAday]
Posted by: gareth on Tuesday, January 02, 2007 - 11:11 PM EST


The 23rd Chaos Communication Congress, the well-known annual hackercon, took place in Berlin at the end of last month. Regine at We Make Money Not Art did an awesome job of covering the con. I really enjoyed peeking in on the con through her eyes. You can see a wrap-up of her coverage here. The Wiki for the con, which also has lots of great info, like papers presented by attendees, can be found here.
Posted by: gareth on Monday, January 01, 2007 - 02:50 PM EST


I've posted the Street Tech Thumbnail Guide to Soldering, the first in a series of such ST Thumbnail Guides. This one runs through the tools you need for soldering, the techniques required to do it well, and the common pitfalls that can frustrate the newbie. The piece includes awesome illustrations by Mark Frauenfelder (taken from my Absolute Beginner's Guide to Building Robots).
Posted by: gareth on Tuesday, December 26, 2006 - 08:17 PM EST


Got a spare movie theater handy? Get a Wii for Christmas? If so, with a little hardware hacking, to bodge together a wireless sensor bar, you can play games on the BIG screen. Jon Peck and his pals were able to play Wii Sports bowling on a 344" theater screen after the moviegoers had left (a friend is the theater's manager). Looks like fun.

[Via Kotaku]
Posted by: gareth on Monday, December 25, 2006 - 10:45 PM EST


Lady Ada has posted detailed docs and pics of her Wave Bubble Portable RF Jammer. Like everything else this kick ass lady hacker does, this project is, well, kick ass!

This pics shows two versions, an early one with external rubber duckies (left) which has an effective range of 20'. and the final v1.0 model, with internal antenna. that hides inside of a ciggie pack (and offers less reach as a trade-off). Output power is .1W (high bands) and .3W (low bands). A rechargeable, internal Li-on batt offers up to four hours of ops, depending on number of bands jammed.

The WaveBubble is self-tuning and can jam many frequencies at the same time. A USB port allows you to plug the Wave Bubble into a PC to program new RF bands to jam.

Limor does her typical exemplary job of offering detailed docs, photos, parts lists, and even downloadable CAD, PCB (Gerber files), and schematics. But sadly, this is not a beginner or even intermediate project, as there is a lot of tiny surface mount components here. And no, she won't make and sell you one and will not be offering a kit, as cellphone and other RF jamming is generally frowned upon by the FCC.
Posted by: gareth on Thursday, December 21, 2006 - 05:31 PM EST


New Street Tech pal Jake von Slatt, whom I profile in an upcoming issue of MAKE, was inspired by Mark Frauenfelder's limited-edition Gremlin Moleskines. Using the 19th century etching process he's been experimenting with over at the Steampunk Workshop, Jake created this stunning series of brass-covered journals. He details the process in this tutorial.
Posted by: gareth on Wednesday, December 20, 2006 - 01:21 AM EST


The piece we posted a couple of weeks ago on how to recharge non- rechargeable batteries got a lot of links o' love. Here's another cool battery hack. This one's on "jolting" nicad battery packs back to life using an arc welder as a DC power source. What you're doing is over-powering the cells which breaks up the crystal dendrites that build up and cause the cells to short. You can also use a car battery, a DC Power Supply, or even high-charge capacitors -- any DC power source with decent juice. This operation is obviously not without danger, so you should know what you're doing, wear proper protection, etc. But as you can see from the video, a little Frankenstein action is just what these batteries need to be brought back to life. Cool.

[Via Make]
Posted by: gareth on Tuesday, December 19, 2006 - 10:46 PM EST


Back in July, we brought you news of the Availabot, a concept project for a physical avatar, a puppet, that was upright when you were online (in IM) and limp when you weren't. Belgian hardware hacker Pierre-Philippe Coupard has put together a Linux-controlled IM "push-puppet" of his own, and shows you how he did it.

[Via hackAday]
Posted by: gareth on Monday, December 18, 2006 - 12:46 PM EST


When Ben Heck was commissioned to build another of his mind- boggling Atari 800 retro laptops, he decided to revisit and improve the design. Looking at his work, I just can't... well, imagine the work! The keyboard keypads are all hand-wired and soldered! I hope he's got a really good air circulation system. My braincells start to wink out of existence just looking at this thing. Really gorgeous job on the case design and fab, all chrome and etched-laser black graphics. Nice.
Posted by: gareth on Friday, December 15, 2006 - 01:40 PM EST


One of the DIY sites I've been enjoying recently is Evil Mad Scientist Laboratories. They've just released a couple of cool "Low-cost open-source holiday project kits," namely a Micro-Readerboard Ornament Kit and an LED Mini Menorah Kit. Both are US$5 ea. with flat $5 shipping on all orders. These look like fun, quick projects that'd make perfect el cheapo gifties for budding wireheads.

I love how the Ornament kit has a pull-down for "Original: Includes the F-word," and "Sanitized." "I've had it with these mother-fing elves on this mother-fing sleigh!" No, it doesn't say that, it says: "Merry F-ing Christmas" (or not). Does the evil mad scientist kiss his mother with that mouth?
Posted by: gareth on Thursday, December 14, 2006 - 04:11 PM EST


Sebastien Bailard, of the awesome RepRap (another DIY fabber project you should definitely check out) sent us a message about the Pilot Varsity disposable fountain pens with which I'm currently having a torrid affair. He says they are refillable:

1. Uncap the pen and set the cap aside. Put the fountain pen, nib point up, into a padded vise.

2. Take some pliers and carefully pull out the nib (you may want to pad the pliers with tape or otherwise protect the nib from marring). The nib will pull out, making a sort of "Schtuppf!" uncorking sound.

3. Set the nib aside and use an eyedropper or improvised pipette to refill the pen with your favorite fountain pen ink (I like Platinum brand Carbon Ink). Don't use India Ink, it probably won't work.

4. Replace the nib in the pen with the pliers.
Posted by: gareth on Wednesday, December 13, 2006 - 02:41 PM EST


Last month, we brought you a papercraft project, via Boing Boing, for an iPod Nano cover built on an a uploaded image. A reader, Ryan Stewart, was inspired by this project to create a Web-based automator for this process, and one that works with any iPod. You select your Pod, upload an image, and it generates a PDF for printing and cutting. Mark at BB made this lovely cover using the tool.

Ryan has built several other automators. Last night, I used the HipsterPDA Cover Generator to make a cover for my organizer. I just grabbed the first JPG I bumped into on my desktop, William Blake's Glad Day, and it fit so perfectly and looks wonderful in action.

Ryan has it set up so that you specify the thickness of your Hipster and the cover is generated with side tabs (and a top width) set to that size. While this looks kind of cool in situ, my Hipster expands and contracts a bit, so the set definition of a width doesn't make sense. I ended up slicing my side tabs off and I'm happier with it. He also says you must use Legal-size paper or card. I had Letter-size card and just moved the art in Acrobat to fit (just barely) on the page. Worked fine.

After the jump are the contents of my breast pocket: my newly covered Hipster next to my Moleskine Cahier and my new best friend, the Varsity Pilot disposable fountain pen. And yes, I know I suck as a photographer.

Thanks to Alberto on the assist!

Read more... (98 bytes more) 1 Comment
Posted by: gareth on Sunday, December 10, 2006 - 06:16 PM EST


If only there was something redeeming about smoking. Hey, look, you can use your cigarette box (and who smokes cigs that DON'T come in a box?) to create a camera flash diffuser! Drunken innovation in action.

[Via DIY:happy]
Posted by: gareth on Wednesday, December 06, 2006 - 09:30 PM EST


Here's a very simple circuit you can use to build a battery charger that will recharge regular alkaline *non- rechargeables.* It uses a low current to charge and is reasonably safe. It may not be officially recommended, because there is some risk of a battery burst, but it's not likely to kill you, blind you, make you impotent, or even make much of an impression on your day. The builder pushed a pair of AAs by charging them until they did "burst." Three drops of "weak acid" fizzed out of the side, which he wiped away with his fingers. I personally wouldn't recommend touching it, but I've certainly had battery acid on my skin numerous times, washed it off, and been just fine. I have WAY too many disposables around. I'd love to juice them all up again and spare throwing them away or buying more.

[Via Gizmodo]
Posted by: gareth on Tuesday, December 05, 2006 - 01:38 AM EST


'Tis the season to collect FedEx and other boxes. I have a looming mound of them in my office right now. What to do with 'em? Well, with 3 large and 1 medium FedEx boxes, you could make an in-bed/laptop desk. It may not be pretty, but it works, and you could obviously paint it or cover it with fabric or something.

[Via DIY:happy]
Posted by: gareth on Saturday, December 02, 2006 - 04:55 PM EST


Jake von Slatt, who I'm profiling in the next issue of MAKE, has posted the details of his awesome "Clockwork Guitar" project a Strat he outfitted with a gorgeous brass etching he did for a pick guard that looks like it reveals the inner gears and clockworkings of the geetar.
Posted by: gareth on Saturday, December 02, 2006 - 12:45 AM EST


This adorable kitty pic from the Machine Project site reminded me of something in Dave Hrynkiw's Junkbots... book about how to remember the polarity of the cathode and anode sides of a diode. He said his Physics teacher used to say: "I fell very negative about cats." (Cathode being the negative side.)
(And yes, I know this particular cat is looking at a capacitor not a diode, so don't send me mail.)
Posted by: gareth on Friday, December 01, 2006 - 09:22 PM EST


Mark Allen's awesome LA art space Machine Project will be teaching a solar robotics workshop on Dec 3rd using my BEAM articles from MAKE Vol. 6 and 8 as their guidebook. Cool. I hope they take lots of pics and post the results.

UPDATE: It looks like the workshop is already sold out. Bummer. I guess that's what happens when Boing Boing announces your limited-seating workshop. But if you're in LA, you still might be able to go to tomorrow night's Dorkbot SoCal MAKE #8 release party, also at Machine Project.
Posted by: gareth on Wednesday, November 29, 2006 - 02:31 AM EST


Did you know that you can use the iPod Notes program to create "interactive" e-docs that can include subfolders, images, and hyperlinks to other text, images, videos, and audio? Tru dat. It's rudimentary stuff, but it's doable. This MacDevCenter tutorial shows you how.
Posted by: gareth on Monday, November 27, 2006 - 05:32 PM EST


News of this project, of this site, made me giddy with excitement. When we posted the piece about Draw and Print Furniture earlier this month, I saw it as a glimmer of something wholly 21st century. This project, to create a bottom-up open source boom in desktop fabbing, has a similar resonance. It intersects so many current techno-cultural vectors: the new Maker/DIY movement, open-source software, Web 2.0 publishing, blobjects and blogjects. And the truly revolutionary thing about it is it seems SO doable. Might we be including, say a MAKE Kit to build one of these in our '07 Gift Guide? Maybe '08?

[Via Make]
Posted by: gareth on Wednesday, November 22, 2006 - 03:11 PM EST


If you haven't heard about Moo Mini Cards yet, they're 28mm x 70mm (think: half a business card) photocards that have images on one side and brief calling card-like info or other text on the other. Originally designed as a kid's playful biz card, they've really taken off as Flickr photocards. For US$20, you can get 100 cards of your Flickr photostream, with all the images different, if you like. The cards have become very popular on Flickr, with people trading them, photographing them in odd situations, making them into composite images, etc. There's something very infectious, almost fetishistic, about the small size, the thick card stock, the glossy satin finish, that's turned them into something of a phenom.
Having all those Mini Cards around has inspired some "Moosters" to make useful, fun things out of them. On Meg Pickard's blog, she shows you how to make Moognets (ugh), fridge mag Moo Cards, and on Red Mum blog, she shows how to laminate them and turn them into Moofobs, keychain decor.
Flickr Moo Card enthusiast Danielle Blue has morphed her Moofobs (say *that* ten tens) into something approaching jewelry.
Posted by: gareth on Monday, November 20, 2006 - 11:10 PM EST


You prolly saw this on Boing Boing already, but since we like collecting the iPod papercraft here at the Labs, I figured it was worth adding to our collection. This is a template for creating your own iPod Nano protective paper cover. If you're the moths-in-pockets type, this might be a fun no-cost present to give somebody. Print out a whole batch of 'em skinned in cool designs.
Posted by: gareth on Friday, November 17, 2006 - 10:58 PM EST


We're psyched about all of the cool kits that MAKE is releasing for the holidays, especially the open source MP3 kit, the Daisy. If you haven't gone to Raphael Abrams's site yet, here's the link. He's Daisy's creator. Hopefully, as the kit gets sold and projects made, he'll have more application content on the site. Right now, you can download Daisy's PDF manual, source code, and schematics. After the jump is the parts schematic showing the layout of everything on the PCB.

You may be unaware of the fact that Raphael has several other, cheaper, open source MP3 kits available. The Sakura, "The World's Simplest Open Source DIY MP3 Player" is here ($72) and the Super Simple MP3 ($72) is here. These are more complicated to build and less user-friendly than the Daisy, but cheaper, much smaller, and may serve you better if you're mainly interested in embedded type applications.

I can't wait to see how all of these players get hacked and what sorts of cool cases and mods people come up with.

Read more... (102 bytes more) 1 Comment
Posted by: gareth on Thursday, November 16, 2006 - 10:56 PM EST


This Flickr set shows how Suh-weet! (love that Flickr handle) turned a US$2 metal CD rack from IKEA into a stand for her iBook. Unfortunately, they apparently don't sell this rack at IKEA anymore. You could probably find something similar. There's always the "cooling rack hack," but that won't raise your laptop... er... MOBILE screen/keyboard like this will.

[Via DIY:happy]
Posted by: gareth on Wednesday, November 15, 2006 - 10:22 PM EST


Target is using these really cool glowing LED GiftCards this holiday season to commemorate the launch of the Nintendo Wii. You knew it was only a matter of time before people starting crackin' the cards open and futzing with the internals. The time is now. As someone points out in the comments to this Instructable, this thing would make a pretty cool project box for something.
Posted by: gareth on Wednesday, November 15, 2006 - 06:16 PM EST


MAKE posted a link to the Flickr photoset for the MAKE:Philly group. One of the things that they did at their most recent meeting was to have a Maker Challenge to build Trimets, the type of BEAM solar spinners I wrote up in MAKE Vol. 6. So cool to see all of those people hacking up old components scavenging for parts, pouring over circuit diagrams, blasting away brain cells with lead fumes, etc. In short: Good times!
Posted by: gareth on Friday, November 10, 2006 - 07:17 PM EST


MAKE Vol. 8, the Toys and Games issue, will be on newsstands any day now. I have three feature pieces in this one: a piece on making the papercraft toys from Chris Ware's amazing ACME Novelty Library, a piece on sci-fi tabletop wargame terrain, and a piece on building "Pummers," a kind of stationary plant-like BEAM lifeform.

The latter article is available for free as a MAKE sample PDF. You can download it here. The Pummers pictured in the piece were done by Zach Debord, the same builder whom I covered in Street Tech's Twin-Engine Solarroller piece.
Posted by: gareth on Thursday, November 09, 2006 - 10:45 PM EST


A few weeks ago, we brought you an item about clothing and other fabric constructions made out of cassette tape. Here's another way of recycling those "ironic" trucker tapes you bought in the 99-cent bin at Midway Truckstop in a fit of giggles ("The Braillettes" and "Music for Big Dame Hunters" seemed like such a good idea at the time).

Anyhoo... this project, from Girl on the Rocks, shows you how to weave a "cozy" for an iPod (or other mobile device) out of ye ol' magnetic medium of yesteryear.

[Via CRAFT]
Posted by: gareth on Sunday, November 05, 2006 - 11:37 PM EST


Here's a relatively easy project that can save you some money, energy, and in this builder's case, unnecessary trips to the basement. It's a power outlet controlled by the serial port of a PC. The builder made it so that, whenever he printed anything out, the printer would turn on and stay on for 30 minutes, shutting down if no new jobs came through. This serial-controlled switch was especially useful in that the printer in question is in his basement not near his desk and prior to the switch, he'd have to go down there and turn the printer on before printing a job. This fix nicely automates the process.

He created a Perl background daemon to run on his Linux server which houses the serial port he used. He used a solid state and a mechanical relay to do the power switching.
[Via hackAday]


Posted by: gareth on Friday, November 03, 2006 - 02:02 AM EST


You may have seen the earlier Ionic Cooling Project that Jared Bouck featured on his site. Readers of the project raised concerns about a system that ported ionized air over the PC's components, possibly generating too much ozone and damaging parts. So Jason did a second version which is external and ports the air out of the case.

[Via hackAday]
Posted by: gareth on Wednesday, November 01, 2006 - 05:09 PM EST


This is an amazingly cool project that's relatively easy to build with a high geek cred payoff: a "Time Fountain," a fountain that appears to suspend the drops falling from it. Basically, it's a little desktop pump-powered fountain with Fluorescein liquid (a fluorescent dye) in the water and UV LEDs controlled by a PIC16F628. By timing the strobe of the LEDs to the dye flow, you can appear to suspend the drops, make them go backwards, even manipulate them. Very cool.

You definitely want to watch the video. The project posting is followed by a nice long thread about the Time Fountain, where to find the parts, programming the PIC, and more.
Posted by: gareth on Sunday, October 29, 2006 - 11:06 PM EST


Here's a set of simple instructions for building a portable device recharger using the awesome PowerFlim, flexible solar panels. You can build the project for around US$30 and it involves little more than the panel (@ 6v. 100mA), a 5V voltage regulator, and a USB connector. He calls it an iPod charger, but it could obviously be used with other similar devices. I like how he lists "Exceptionally Good Coffee" as one of the Bill of Materials. Personally, I've found that electronics work and coffee don't mix very well (i.e. jittery hands wielding a soldering iron), but YMMV.
[Via hackAday]


Posted by: gareth on Wednesday, October 25, 2006 - 02:20 PM EST


How awesome is this, a relatively easy to build shake-to-charge flashlight that's housed in a Tic-Tac box. Looks cool through the clear plastic case, too. Take that Altoids project box! Looks like you're not the only breath mint packaging a geek could love!
Posted by: gareth on Tuesday, October 17, 2006 - 11:26 PM EST


I've seen a couple of these projects online before on how to roll your own benchtop power supply. They usually involve eviscerating an existing PC power supply to wire in binding posts, fuses, switches, etc. These always look like the kinds of projects that make me want to reach for my wallet to buy one instead and use the free time to... oh, I don't know, date girls or something. This simple one leaves the PC power supply intact and instead focuses on creating a benchtop interface that plugs into the supply, which is a lot easier. This way, you just plug the ATX motherboard connector (that you've either scavenged or bought) into the supply and you're good to go. I love the way he's spaced the banana jacks so you can use a standard two-prong banana plug to select ground and your desired voltage.
Posted by: gareth on Monday, October 16, 2006 - 06:18 PM EST

This weekend, I was at MicroCenter, with Street Tech cyber-saint Alberto Gaitán, and we were snatchin' up the bin/bargain gimmes. They had, among other things, 1GB JumpDrives (ThumbDrives, Keychain Drives, Geek Sticks, whatever we're calling 'em these days) and 1GB SD Cards for US$16! They even had freakin' 802.11g wireless routers for $7.99. Crazy. I could have redirected some serious creds to that place. Thanks to Alberto for talking me down or I might have walked out of there with that 42" plasma display. Now *that* would be a computer monitor.

On the way home, we got to talking about portable apps and how, at 1GB, you could put portable versions of most of your crucial apps (wordpro, mail, web, chat, ftp, calendar, etc.) on a Flash drive and carry it around with you, rather than a laptop. Of course, you're then dependent on there being a computer available wherever you go, but that's becoming less problematic all the time.

So, today, I see this item on Lifehacker, a link to the OS X Portable Applications page. They have ports of nearly everything you'd want in your pocket, all the way up to Web authoring, RSS, and media editing tools. Each app averages about 30MB; with suites like OpenOffice, running as high as 430MB, you'd have to pick and choose what you think you might need on the road.

Of course, for most people, it'd make more sense to download and set-up a similar portable suite of PC apps as you're far more likely to run into PCs in the wild. Just for fun though, I think I might set up my new $16 drive with a Mac suite to play around with. Has anybody else here had experience setting up and traveling with one of these Geek Stick PCs?

Update: I forgot to mention that one of the cool things about the portable Mac apps is that people are loading them onto their iPods, turning their PMP into a full-blown computer (sorta). Man, combine this with a Wikipod, and you've turned your iPod into a pretty powerful knowledge and comms tool.



Posted by: gareth on Thursday, October 12, 2006 - 07:33 AM EST


This French hardware hacker built a really cool nixie tube clock from a serious-looking Russian VFD (Vacuum Fluorescent Display). In the comments, he points to a Euro eBayer who's selling a bunch of Russian/Soviet-era VFDs and other tubes, and other Soviet surplus. There's also the obligatory video of the finished clock on YouTube. Cool loungey French soundtrack.

[Via hackAday]
Posted by: gareth on Thursday, October 12, 2006 - 01:47 AM EST


These relatively straight-forward 10 steps show you how to install Photoshop on Ubuntu Linux, via the Wine Windows emulator. This looks so simple, even *I* might be able to do it.

[Via Lifehacker]
Posted by: gareth on Monday, October 09, 2006 - 07:24 AM EST

On the French site Hardmac, they discovered that the Sony-branded DVD/CD SuperDrive in the Mac Pro is not Sony at all, but rather, the NEC ND-4570 drive. A search on that drive showed that some of the specs for the ND-4570 were superior to those that Apple claims for the "Sony" SuperDrive (e.g. 32x CD-R on the Sony"drive vs. 48x on the NEC). The drive also supports DVD-RAM and DVD-R DL, two formats that aren't even mentioned in the Apple/Sony stats. To unlock these features, you have to flash the firmware on the drive, which can brick it if you screw it up, but it looks fairly straight-forward, if you're up to the risk.

[Via TUAW]


Posted by: gareth on Monday, October 09, 2006 - 06:25 AM EST


MAKE Blog has been posting lots of Halloween hacks, so we decided to get in on some of the fun. HackedGadgets has a nifty how-to video (via Big Scream TV) on how to turn a TV and a sheet of plexiglass into a hologram-like projector. Pretty decent bang for the buck (of course, that's assuming you have a spare TV around to use).
Posted by: gareth on Monday, October 02, 2006 - 07:16 PM EST


Just in time for Halloween, it's "Mad Scientist Lights," and it's a project on Instructables. I love this kind of tube lamp bulb.

But where's the menacing finger of electricity arcing between two poles? Put one of *those* on the table behind the bowl of candy and watch the kiddies leave your Snickers and Milky Ways undisturbed.


Posted by: gareth on Friday, September 29, 2006 - 05:04 AM EST


You know you're living in the 21st century when a device which allows you to automatically scan books into a computer can be made from a children's toy building set. That's what you get via this link -- detailed instructions for building a fully automated book scanner out of LEGO pieces. The import of this is stunning.

[Via MAKE]


Posted by: gareth on Saturday, September 16, 2006 - 04:28 PM EST


In the latest edition of Kevin Kelly's always informative Cool Tools e-zine, he brings us news of a new Amazon offering:

"In addition to everything else Amazon sells, you can now secure small portions of materials and mechanical parts suitable for building and repair. Amazon has teamed up with the supplier Small Parts (reviewed in Cool Tools previously) to supply a huge variety of metal tubes, springs, raw materials (titanium, nylon, polycarbonate, glass, etc.), gears, plastic parts, fasteners and bins of other stuff that tinkerers and mid-night engineers might need. Of course you can order from Small Parts direct, but Amazon's option takes advantage of their incredibly handy interface and billing system. Go to their "Industrial & Scientific" tab."

We're big fans of the Small Parts catalog here at Street Tech Labs (which Kevin turned us on to in the first place), so we're psyched to see this new partnership (and a little nervous at the Amazonian ease of purchase that it represents).


Posted by: gareth on Wednesday, September 13, 2006 - 11:32 PM EST


Apple's forthcoming iTV (or whatever they end up calling it) is certainly exciting, but it is going to cost you another US$300 on top of the living room media devices you already have. If you already have a networked TiVo, you can start serving Internet TV offerings from your PC to your TiVo/TV now, using an app such as TiVoServer. This Engadget tutorial shows how it's done. Not for the newbie, but if you've done some TiVo hacks already, are comfortable with command-line set-ups and already have your TiVo on your LAN, you shouldn't have any trouble getting this to work. Versions are available for Linux, Mac and Windows. What you'll end up with is the ability to stream your DivX, AVI, QT and other popular vid formated files to any TiVo boxes on the net.


Posted by: gareth on Wednesday, September 13, 2006 - 11:10 PM EST


While we're thrilled and all with the latest Apple releases of iTunes 7, that matchbook of an MP3 player, the second-gen Shuffle, and the forthcoming iTV (I can hear the commercial TV death knells now), we also like our fruity computing a little on the retro tip. So, we were tickled in rainbow colors to see this how-to on sharing your Internet connection between a Mac and a Newton Message Pad via a Bluetooth connection. Obviously you need to have a Newton Bluetooth solutiion (which the piece links to specifics on that).

We have a Newton that's kicking around the Labs here. It seems to work on odd days, or otherwise has a mind of its own as to when it wants to power up. But maybe we'll catch it on a good day and see if we can't "Hello World" that puppy into cyberspace, just for kicks. Anybody got one of the compatible Bluetooth cards handy?


Posted by: gareth on Monday, September 11, 2006 - 11:58 PM EST


That crazy re-casing bugger Ben Heck has done it AGAIN. This time, he's built a a water-cooled XBox 360 LAPTOP, with a 17" screen and an aluminum case.

His site got so much traffic, it was immediately hosed, so here's a mirror with the full project details.

[Via hack-a-day]


Posted by: gareth on Sunday, September 10, 2006 - 08:40 PM EST

Here's a simple DIY project to bodge up an AC iPod Shuffle charger by crossing an old cellphone charger with a USB extension cable.

As someone in the comments section pointed out, you can also go in the other direction: make a cellphone charger from a USB cable. Gopod bless all of those indispensable pin-out diagrams that are usually just a Google search away.


Posted by: gareth on Thursday, August 31, 2006 - 12:23 PM EST

Just an FYI: I got email today from Overstock.com saying that they have "2527" Mattel Juice Box Media Players in stock now. They've raised the price. It's now US$26 for the pack of 6.

Here's our earlier item on these.


Posted by: gareth on Wednesday, August 23, 2006 - 12:34 PM EST


Tim Slagle of DC Dorkbot writes:

Overstock.com has a *six pack* of Mattel Juice Box Personal Media Players for US $21.99 with $1 shipping. There are 12% off coupons around that make the shipped price $20.35. Search Google for "overstock coupon."

The Juice Box apparently runs uC Linux internally and there is lots of hacking info available here:

eLinux Wiki Juice Box Page
Make LCD Frame Flickr Pool
Juice Box item on LinuxDevices with resource links
Juice Box post and discussion on /.

The Juice Box comes with the SD card adaptor. If anyone needs a bunch of small LCD screens for a project, this may be the way to go. Can't afford not to buy them at this price!



Posted by: gareth on Sunday, August 20, 2006 - 11:11 PM EST


Now THAT's one ugly-ass camera. It may look like a monstrosity, but it produces some pretty interesting images. This Flickr set shows how the builder made this panoramic camera that "shoots onto two frames of 35mm film out of a Nimslo 3D stereo camera and an old Delmonta twin lens reflex. Like a lot of these lo-fi camera hacks, it's probably more conceptually interesting than a long-term art (or commerce) tool, but YMMV.


Posted by: gareth on Thursday, August 17, 2006 - 12:45 AM EST


In June, I reported on the first DC Dorkbot meeting. The second gathering of the group happened on Tuesday night, at Teasism in Penn Quarter. Unfortunately, I was on the road and couldn't make it. Thomas Edwards has some pics of the event and sent the following report to the elist:

"In case you missed last night, Rebecca Adams gave a presentation about her electroacoustic sculptures, I gave a presentation on sensors, Scott Hutchison showed a DVD of his painted animations, Tim Slagle showed off
great pictures and video of the Survival Research Labs show he went to last weekend, and Bryan Leister showed off his cool Theremin which doubles as a proximity sensor MIDI control device."

You can see more pics here.
Thomas also gave a PowerPoint presentation on "Sensors You Should Know About." It's a pretty handy thumbnail guide to various sensor systems, what they sense, what they cost, and where you can get 'em. Here's a link to the PPT doc.


Posted by: gareth on Wednesday, August 16, 2006 - 12:31 AM EST


We've been anxiously awaiting the premiere of Craft (Make's sister pub) and its website, mainly so there won't be all of those damn knitting projects on the Make blog anymore. We kid, we KID the needlepoint enthusiasts!

We actually are interested to see what O'Reilly does with the mag and what a slightly techophilic and geeky take on a crafts magazine might look like. I've also been writing for the mag, so I'm anxious for personal reasons.

While we wait for the appearance of the first issue of the mag, the blog has finally gotten under way (giving those needlpoint projects a *proper* home). There are also some projects up on the site and a sneak peek at the first issue of the magazine.


Posted by: gareth on Wednesday, August 09, 2006 - 09:52 PM EST


For those of us who mourn the loss of Junkyard Wars, there's now a traveling hands-on series of workshops called Scrapheap Challenge. The Challenge was created by a research fellow at MIT Media Lab Europe and an artist working with wearable computing and emergent communications infrastructures.

Each Scrapheap Challenge has a different theme (MIDI music devices, wearable electronics, DIY Urban, Street Hacking). There have been Challenges in Europe, the US, and Australia. There are a number of US events coming up later this year in California and Florida, so check the Events page on their site.

One of the things we love about this project, Make and the Maker Faires, Instructables, and a bunch of the other current DIY projects is the openess to people of different skill levels and ages and the willingness to teach those who have the interest but not the chops. A welcome change from the whole l33t h4x0r mentality.

[Thanks, Carl!]


Posted by: gareth on Wednesday, August 09, 2006 - 09:15 PM EST



Here's a nifty way of creating a wide-angle adapter for a camcorder using little more than a wide-angle security lens (a.k.a. a front door peep hole). This camcorder version was inspired by an Instructables project on building a similar rig for a still camera.

[Via Make]


Posted by: gareth on Sunday, August 06, 2006 - 10:20 PM EST


There are some delightfully absurd wireless Internet antenna solutions out there, from the ubiquitous Pringles and other "cantenna" to the soup-box antenna to the somewhat unsettling Bluetooth sniper rifle.

Which brings us to tonight's creative antenna feature: Wok-Fi, wi-fi antennas made from woks and wok accessories (such as the large mesh "cooking scoop"). This site from New Zealand has a bunch of these "Poor Man's" antenna hacks.

The caption for the above image here reads:

"Athough offering impressive gain (~24dB?) solid dishes of this size (600mm) are VERY prone to wind. This setup (on a sturdy weighted tripod) detected Access Points in the Hutt Valley -- >10km away, across the Wellington Harbour -- but a wind gust almost tossed it & the notebook PC away..."

[Thanks, Craniac!]


Posted by: gareth on Thursday, August 03, 2006 - 11:20 PM EST


Ben, a UK music blogger, did a series of thoughtful experiments to try and determine what household products could be used to repair scratched CDs. His consclusion, after trying a number of things, was: hair gel.

For those of us who don't count hair gel as a "household item," a number of people offer additional scratch-removing products in the discussion that follows, such as... hair spray. Okay, people, *some* of us are bald. Enough with the hair care, already!


Posted by: gareth on Tuesday, August 01, 2006 - 11:51 PM EST


Amazingly cool animations done with little more than a light pen, long exposures, and a digital camera.
[Via Make]


Posted by: gareth on Tuesday, August 01, 2006 - 12:55 AM EST



So, what DO you do when your mobile phone reception perpetually sucks, especially in a fixed location, LIKE MY HOUSE? Well, this guy stopped whinin' about it, and built himself an ingenius little bi-quad antenna which uses a set of Helping Hands as its antenna mount. Using this homemade rig, the builder was able to get a usable signal where NO signal had existed before. Gotta love that.


Posted by: gareth on Friday, July 28, 2006 - 12:48 PM EST

Lloyd Case over at Extreme Tech has some words of wisdom for roll-your-own PC builders in FUBAR: Ten DIY Mistakes. He claims to have built several thousand systems, so he's probably encountered every glitch imaginable.


Posted by: gareth on Wednesday, July 26, 2006 - 02:12 PM EST


The first question that springs to mind is: Why? But when it comes to geekly hardware hacking, we know the answer: Because other geeks are going to link to it like crazy, and the wackier the hack, the more the link-love. This Finnish dude put a Nokia phone LCD screen inside of a Logitech mouse. No, really.

[Via hackAday]



Posted by: gareth on Tuesday, July 25, 2006 - 11:40 PM EST


We've covered Third Hand hacks in the past. This one is especially cool 'cause it allows for up to four "arms" on the unit and you can swap out different types of fingers. The builder used Loc-Line components. While it may look like a kid's building set, Loc-Line is a snap-together systems of tubes (yes, it's a series of tubes) for delivering cutting fluid on machine tools. But as you can see from this Flickr set, it makes a bitchin' solder helper rig, too!

[Via Make]


Posted by: gareth on Monday, July 24, 2006 - 09:29 PM EST


Mark Frauenfelder has an item on his Mad Professor blog about using ink refill kits with printer carts (something I've always thought about doing, but never gotten around to).

In the piece, he points out a "hack" I was unaware of. As you may know, many modern printer cartridges have ID chips in them. When the cart is read as empty by the printer, you can't refill that cart and use it again ('cause the printer has a stored record of that cart being kaput). But, the printer (at least Mark's HP -- your printer's mileage may vary) can only remember two carts at a time. So, if you keep a couple of dead ink cartridges around and insert those, in succession, when you insert your newly refilled cartridge, the printer will think it's new. Cool. I'll have to try this on my Epson.




Posted by: gareth on Sunday, July 23, 2006 - 06:47 PM EST


LinuxDevCenter has a nice intro piece on hacking a Nokia 770 with Linux. As you may know, the Nokia 770 is that Internet tablet thing that Nokia put out that's kinda too small to be a thoroughly useful tablet PC and it isn't a phone. This piece discusses the uses and abuses of the 770 and shows some entry-level hacks.

The 770 is showing up increasingly on eBay. If I could get one of these for a few hundred bucks, I'd love to have email and Web, always within reach, no matter where I room in the house and yard.



Posted by: gareth on Sunday, July 23, 2006 - 02:38 PM EST


C'mon, you know you've thought about it -- no, not what you'd do if Natalie Portman actually answered your fanboy emails -- building a Wi-Fi antenna from one of those in-pot steamer/strainers (a Hollywood favorite when depicting junk-built robots and various McGuyver hacks). A builder on Instructables has done just that, creating a signal booster for a thumb-drive-type USB Wi-Fi Adaptor. Making such a uni-directional booster is actually very easy, and at least according to the builder, significantly boosts signal strength.


Posted by: gareth on Thursday, July 20, 2006 - 01:50 PM EST


We're always on the lookout for fun and relatively easy electronics kits to recommend to those learning how to solder. This LED Shaking Dice kit (US$14.99) being sold at Think Geek looks like it fits the bill. And it meets one of our other criteria: it's cheap! When you're done with the build, you have a cool-looking random number generator that's triggered when you shake it. It flashes away through its random number sequence, finally displaying a number of lit LEDs like the dots on an analog die.

[Via OhGizmo!]


Posted by: gareth on Friday, July 07, 2006 - 03:44 PM EST


If you're a fan of creative electronics and mint tins and other cans used as project boxes, you've gotta take a gander at this Korean fella's gallery of headphone amps and other DIY projects. Really cool and creative stuff. Builders will especially want to check out some of his neat and tiddy freeform circuits and some of his homemade tools and diagnostic and helper circuits. Here's one more nifty pic from the site, a set of speakers housed in water jugs.
Posted by: gareth on Friday, July 07, 2006 - 01:10 AM EST


Jeff Duntemann has a really nice how-to on building a Wi-Fi waveguide antenna from a "Tetra Brik" type container (the kind of foil-lined packaging that Swanson Chicken Broth and Kitchen Basics Beef Stock comes in). I like the first part of this intro:

A lot more has been said than written about the legendary Pringle's Can Wi-Fi antenna, and a lot more people have talked glowingly about them without ever actually using one. Look closely, and you'll see that you have to add various things to it to make it work even so-so. Unless you have a can with a foil lining (not all Pringle's cans that I've seen do) and unless you can make good electrical contact to that foil lining (not a slam-dunk, trust me!) the can won't act as a waveguide antenna and thus won't throw your signal very far or bring in anything from a distance... Don't obsess on the Pringle's solution. There's an easier kitchen-trash antenna to be had: The Tetra Brik Soup Box.

[Via Make]



Posted by: gareth on Wednesday, July 05, 2006 - 04:43 PM EST

Tech writer Kirk McElhearn has a decent run-through of fixes and get-by hacks for iPods with dead batteries, broken screens, and the like. The comments to the piece have some added suggestions, such as using the Rockbox.org open-source menu-speaking program on an iPod where the screen has given up the ghost.


Posted by: gareth on Monday, July 03, 2006 - 06:08 PM EST


You've likely heard about TV-B-Gone, the universal OFF button for television. While this thing is little more than a gag gift, and at US$25, a rather pricey one, it has gained something of a cult following among pranksters. Trying to listen to a singer in a club while drunks at the bar are hooting it up over a game on TV? TV-B-Gone! Wanna mess with the Blue Shirts in the TV dept at Best Buy? TV-B-Gone!

To extend the range of TV-B-Gone from between 20-50' to some 90', m_jake, the same DIY guy who did an Instructables for my Mousey the Junkbot, has created the Ultra TV-B-Gone, which has a 20-bulb array of ifrared LEDs and a 9v battery. M_jake also brought us the TV-B-Gone hat. This geek is a one-man TV terminator.


Posted by: gareth on Friday, June 30, 2006 - 02:25 AM EST


This crazy bugger scratch-built a Matrix Regenerator pod casemod worthy of a movie sci-fi special F/X shop. Not only is the mod impressive, but he has dozens of pics and shows the detailed steps and fab work in metal, plastic, clay, rubber molding and clear urethane casting. A nice and informative "how I did it."

This is the same guy (Paul Capello) who did the Doom3 Mars City mod. If you never took a look at that, here's a link. It's even more insane than the Matrix mod. 15 months worth of work. As Paul sigs his postings: "Madness is just a cry for help." I hear ya, brother.


Posted by: gareth on Wednesday, June 28, 2006 - 10:38 PM EST


Philip Torrone of Make has a couple of geeky watch casemods on Flickr. The TicTac mod speaks for itself. The other watch is made from cheap digital watch innards, a juice bottle cap, and an Ikea velcro cable tie.


Posted by: gareth on Tuesday, June 27, 2006 - 05:51 PM EST


One of the guys at the first DC Dorkbot meeting, Tim Slagle, brought a glowing orb toy he'd gotten on eBay. It strobes through the color spectrum using RGB (Red, Green, Blue) LEDs. I didn't even know there was such a component. They look like regular LEDs except they have a driver circuit built right into the LED package. All you have to do is hook up power and ground and they'll run through their color sequence. There's also a four-pin variety (pictured here), with one pin for each color and a common cathode. You can use these for three status indicator lights on the same lamp, or you can generate a range of colors using pulse width modulation. Nifty! This type does not have an on-board driver, you have to drive it with an external controller.

Here's a link to Spark Fun's RGB LED catalog page for the 4-pin type.
Here's a page that explores the technical details of RGB LEDs.
Here's an eBay seller of the two-pin type.
Here's a little movie Thomas Edwards made of Tim Slagle's RGB LED Orb.

Update: Tim emailed me with corrections to the above item. There are two types of RGB LEDs, 2-pin with an on-board driver, and 4-pin that require external control. Changes made.



Posted by: gareth on Monday, June 26, 2006 - 11:11 PM EST


The folks over at the DenGuru decided to get out of the family room for a little fresh air. Of course, they took their tools and a mini-ITX PC, a hard drive, an LCD touchscreen, a power supply, and some other misc. hardware with them and installed a computer in their car. Hey, you only need so much fresh air and all that harsh, direct overhead lighting. Read of their little trip outdoors here.


Posted by: gareth on Monday, June 26, 2006 - 06:29 PM EST


Sketching in Hardware was a conference that just concluded at the Henry Ford Museum in Michigan. The subject was "physical computing" and the ideas, methods, challenges and potential of these embedded systems. There's a Flickr pool for the event. The pics aren't that exciting, but the conference sounds like it was cool. Love the name.


Posted by: gareth on Monday, June 26, 2006 - 03:04 PM EST

Dave Zatz has a couple of cool and relatively easy hacks for the newly released TiVo Desktop app. The first one allows you to transcode programs you've already recorded (the Desktop is set up to only transcode new incoming content) and the second hack allows you to up the screen res for transcoded shows (set by TiVo Desktop to 320×240).


Posted by: gareth on Sunday, June 25, 2006 - 10:05 PM EST


We've made the point here several times in the past that the "Helping Hand" (also called a "Third Hand") is a crucial tool in doing successful electronics work. We recommend having at least two. On the wonderful, marvelous Instructables, a builder shows how easy it is to add your own ball-socketed, adjustable "fingers" to your Hand. The more fingers the merrier, we say.

In another Instructable, he shows a "why the hell didn't *I* think of that?" way of tweaking the set-up of your Helping Hand unit to make it much more useful for small PCBs and other close-in work (hint: it involves ditching that magnifying "finger" that's rarely used -- at least my scratched up, crappy plastic one isn't -- I have an honest-to-goodness glass one on my second Hand).


Posted by: gareth on Tuesday, June 13, 2006 - 02:19 AM EST


Never ones to pass up suggestions for playing dress-up to the sartorially impaired among us, we bring you black tie and twisted pair, via these DIY geek chic cufflinks made from Ethernet jacks and wire. Nice, but do you have anything in a black boot, the clear plastic jacks are so... '70s lucite.

[Via Boing Boing]


Posted by: gareth on Monday, June 12, 2006 - 01:17 AM EST


[It's apparently DIY Monday here at Street Tech.] This enterprising fellow, Simple Simon, hacked up the Universal Dock adapter that comes with the iPod Nano to create his own built-in docker for his desk.

BTW: While you're looking at this project on Flickr, check out some of Simple Simon's other projects, especially his clever little USB Switch. It uses the power provided by the USB port to switch on a relay (on system start-up) which turns on a 120v circuit to power other devices (think: a big-boned transistor).


Posted by: gareth on Monday, June 12, 2006 - 12:40 AM EST


Via Hack-a-Day comes this link to a fairly simple and cheap way of adding a wireless remote to your PC. This guy used a US$20 Xbox DVD Kit (basically a remote and an IR receiver), a space USB cable, and the free AutoHotKey program to create a remote for his PC that can execute all sorts of control commands. The receiver can even still be used on your Xbox for movie control. Nifty!


Posted by: gareth on Monday, June 12, 2006 - 12:18 AM EST


I've been wanting to run Ethernet from my home media center in the living room to my office in the back of the house for a while now, but doing this means running Cat5 cable through the floor, above a drop ceiling in the basement, and up through the office floor. It also means buying a spool of Cat5 cable, the special Crimping Tool, the connectors and boots, plus the special silver lame' jumpsuit, the goggles, and the propeller beanie (or maybe that's just me).

This can all get expensive and... fussy. The easier and cheaper way to do this is to get a small spool (or bought per foot length) of Cat5 at your Home Despot, or similar, for the length you need for your run, and then just cut up a short Ethernet cable you already have, splicing the connectors to the two ends of your new cable. It's not particularly pretty, but it works, and it's cheap. My run would need to be about 35 feet (that'd cost me less than US$15 in per-foot Cat5 (and I have plenty of spare cables to sacrifice for connectors).

See this simple tutorial on Of Zen and Computing for more details.


Posted by: gareth on Wednesday, June 07, 2006 - 12:34 AM EST


You may have seen vids of the Mentos and Coke rockets and waterworks before, but this is a particularly spectacular one, with well choreographed geysers, soda bottles on swings, cool music, the works. These two backyard Bill Nyes burn through 200 liters of Coke and 500 Mentos in under 3 minutes! Crazy.

Thanks, Mikki!


Posted by: gareth on Friday, June 02, 2006 - 05:40 PM EST


The amazing LadyAda, hardware hacker extraordinaire, has posted an extremely detailed Instructables on her new, improved take on the ubiquitous Altoids tin USB device charger. She's improved the circuit to make far more efficient use of the juice in two AA batts. The Instructables is far more than a how-to. She goes through the entire process of tackling an electronics problem, designing a solution, specing the parts, designing a PCB and getting it mass produced, assembling the project, testing, etc. Reading through this is quite a learning experience. She's also making a kit available in her store. You can also just buy just the PCB, if you already have the other components. Nice job!


Posted by: gareth on Thursday, June 01, 2006 - 01:59 AM EST


Hack247, a UK hacks site, has posted a how-to on building a wireless media extender for an Xbox running XBMC. The portable media center as an LCD pinched from a Sony PSOne and it can transmit remote commands back to the Xbox for full media control.

[Via hackAday]


Posted by: gareth on Thursday, May 25, 2006 - 02:34 PM EST


You may have seen some of the how-tos online for using a toaster oven to bake-solder components on PCBs that use the BGA (Ball Grid Array) arrangement. But what do you do if you want to solder a fingernail-size chip onto a board and it's not BGA? This Instructable shows you how. It's definitely the kind of work that'll grow hairs on your chest and your alpha geek cred will be uncontestable if you can do it. I wish I had the stones (and the soldering chops) to pull it off as I have a dead modem on a Series 1 TiVo I'd love to replace, but the components are just too damn tiny (and I don't have the required microscope either).

[Via Make]


Posted by: gareth on Thursday, May 25, 2006 - 02:04 AM EST


Did you know that the battery packs in many of your home tools and gadgets are just a bunch of rechargeable batteries inside of a plastic pack -- and that the batteries that are used are usually on the cheap side (leading to less than spectacular batt life)? And, did you know that you can open that plastic case and replace the existing batteries with better ones? This Instructables project shows you how (on a cordless drill batt pack).


Posted by: gareth on Wednesday, May 24, 2006 - 04:30 PM EST


We've covered some commercially available geek watches here in the past. But how about homebrewing one of your own?

Hardware hacker extraordinaire (and fellow Make advisory board member) Joe Grand has created a cool POV Watch (as in "persistence of vision"). An array of LEDs on the watch band will show the time when you shake your arm. Not sure if Joe's going to release this one as a kit, like he did with his Electronic Game Kit.

While we're giving Todd Bailey all of this free publicity (he of the PCB bizney card), we might as well show off his bitchin' binary bling-bling, a homemade LED watch that uses a PIC16F872 microcontroller and has a ribbon cable for a wrist band.
Instructions for making a similar LED watch can be found via this Make link.


Posted by: gareth on Monday, May 22, 2006 - 11:33 PM EST


You've caught us with the Mac unpacking pr0n in the past. Now we're in the mood for some good old fashioned strippin.' DJ, cue the bump n' grind, while this brand new MacBook takes it ALL off. Is it getting hot in here, or has my heatsink become misaligned?

[Via TUAW]


Posted by: gareth on Tuesday, May 16, 2006 - 02:33 AM EST


Okay, so it looks like kludged-together crap, but this servo-controlled webcam project shows you how to turn any webcam into one o' them expensive Orbit cams. Besides a cam, it requires two hobby servos and a Microchip pic16f628(a) microcontroller chip and a Pic Programmer and a perfboard and some misc electronic parts and a lot of patience. What you end up with is not likely to be the easiest or most elegant solution, but it'll be a cool whirring little computer-controlled desktop machine that you built and programmed.


Posted by: gareth on Monday, May 08, 2006 - 05:02 PM EST


Amal Graafstra, author of the ExtremeTech guide RFID Toys, has posted a free bonus chapter on his website. The PDF document describes, step-by-step, how to install a deadbolt lock that can be controlled by an RFID (radio frequency ID) tag. While some of the other RFID-controlled home automation projects use a home computer, this one uses a door-mounted BASIC Stamp 2 microcontroller.

[Via hackAday]


Posted by: gareth on Friday, May 05, 2006 - 05:52 PM EST


Make Vol. 6 is on its way. This issue's theme is robots and I have three pieces in it, including the cover story on BEAM, with an intro to BEAM robotics and two BEAMbot projects. Those are my little critters on the cover! Frankendaddy's so proud! Here's a link to the full Table of Contents.


Posted by: gareth on Friday, May 05, 2006 - 04:48 PM EST


Today's Make Podcast features Andrew Filo's tour of his in-progress rocket belt that he was showing off at the Maker's Faire.

Here's a link to the Rocketbelt website which has tons of history, tech, links to builders' pages, etc.


Posted by: gareth on Thursday, May 04, 2006 - 01:35 AM EST


Just when digital photography had finally gotten decent on just about anybody's budget, some dude decided it was time to start dumbing them down. This quick n' dirty project uses an old lens cap, a film canister, and some Dremeling to turn a digital camera into a faux-Holga film camera.

The Holga is an el cheapo comrade camera from China, which was a favorite in communist countries before catching on among the low-fi set in the West who liked its funky effects, light leaks, distortions, and other proletarian charms.

Oh, BTW, you need a Holga for this project, too. You can get them online for a whopping US$20.

[Via hackAday]


Posted by: gareth on Monday, May 01, 2006 - 01:26 AM EST

When good drives go bad, it breaks your heart, doesn't it? Especially since few of us back up as methodically or religiously as we tell our children and coworkers to do. There is a growing repository of tech tricks and folk hacks for breathing life into a seemingly dead drive, from doing a platter transplant to giving your drive a few meaningful whacks with your hand. But freezing the ol' 1s and 0s? That was a new one on me.

Apparently, if your drive is not spinning up, you can try putting it in a zip-loc bag, freeze it overnight, and then, reconnect it and try it again. The trick has been posted to Tech Republic and numerous techies have chimed in to verify that it does work, in more than a few cases. Cool (literally).

[Via Lifehacker]


Posted by: gareth on Tuesday, April 25, 2006 - 11:05 PM EST


There's What to Do with an Old CPU, and then there's what to do with a bunch o' dead HDs. How about: making them into speakers? Or a clock? Or an oscilloscope? Believe it or not, these are all doable, and detailed on HackedGadgets, in their Top 5 Dead Hard Drive Projects piece. For the less technically-minded, there's always hard drive wind chimes (pictured).

[Via hackAday]


Posted by: gareth on Monday, April 24, 2006 - 02:40 PM EST


Phillip Torrone, Senior Editor of Makezine, sings the praises of the Third Hand tool in the recent edition of Kevin Kelly's Cool Tools e-list, because: "It's pretty tough to find someone to help you at 3am when most of the important work seems to happen. Two adjustable metal clips hold in your circuit boards (or whatever else) and a magnifying glass gives you a little zoom in action for the really tricky constructions. Perhaps I anthropomorphize useful things, but on an otherwise cold work bench, the Third Hand looks like a little robot pal with claws raised, always eager to help."

He has the same one I do, the US$6 jobby from Jameco. The only thing he didn't say is that you really want at least two of these, because for many projects, even an extra set of robo-hands just ain't enough.

Make Your Own Third Hands: While $6 is plenty cheap for a tool as indispensable as this one, you can make several pairs of these helpers for nothing, if you have some thick-gauge copper wire and alligator clips hanging around. All you have to do is attach the clips to both ends of a length of wire, and then, using carpet tacks, attach the wire to a piece of wood (such as a short length of 1 x 4). Instant Third Hand.


Posted by: gareth on Wednesday, April 19, 2006 - 05:54 PM EST


Chris J. over at GRYNX was so chuffed by all of the attention he got from his Tic-Tac flashlight, that he's posted a new project, a 3-bulb LED light made from a 9v batt, three bright white LEDs, and a battery snap made from a dead 9v. One cool thing about this project is that, by using three LEDs on 9volts, you don't have to use a resistor in the circuit, so the parts count is only five. You can also add a magnet to it to create an attachable light, or maybe to use in some electronic graffiti.


Posted by: gareth on Tuesday, April 18, 2006 - 02:49 PM EST


If you have a 360 or have been reading up on them, you know that there are numerous complaints about how hot they are. They're hot. One hacker has joked that he's going to do an E-Z Bake Oven/360 mash-up mod. Hey d00d, it's been done (sorta). Rather than cook bit-sized snack treats on their boxes, most gamers would like to cool things down. It's doable, but as this tutorial shows, it's rather involved, requires you to do some serious hacking up of your hardware, and it ain't cheap. This cooling system, centered on the Thermaltake home theater cooling unit, costs some US$300. And what you're left with is a very Frankensteinian looking game console with a big silver box next to it. So much for J. Allard's elegant gesture of the iconic in-breath.


Posted by: gareth on Wednesday, April 12, 2006 - 11:56 PM EST


This week's "Hack Attack" column on Lifehacker is a how-to on building your own Digital Video Recorder using any (suitable) PC you want to turn into a media box, a TV capture card, and DVR software. While the piece discusses the range of hardware and software options available, it focuses on the Hauppauge PVR-150 card and the SageTV software.


Posted by: gareth on Wednesday, April 12, 2006 - 11:43 PM EST


Severals years ago, a friend gave me a super-bright LED keychain flashlight. It's was a very useful thing to always have at hand. Bright enough to function as a real flashlight on a darkened path, perfect for finding the right key and the lock when the porch light was burned out. It broke into pieces in my pocket a couple of nights ago and I vowed to replace it immediately. Today, I saw this DIY one on Make, made out of a TicTac box (got plenty of those lying around). Geek folk art/fashion statement AND handy pocket tool. What more could you ask for? Maybe a Blue Balls table lamp?


Posted by: gareth on Friday, April 07, 2006 - 01:39 PM EST


Hot on the heels of the new Stylus rotary tool, Dremel has announced a new Dremel Wokstation, a very versatile mount that can turn a Dremel rotary into a drill press, a sander, and other tool configurations where you want your Dremel firmly fixed for hands-free work. It can also be used as a stand for the flexi-shaft attachment. At U$45, this thing looks to be a great deal, if it's as sturdy and useful as it appears.

[Via Toolspotting]



Posted by: gareth on Monday, April 03, 2006 - 12:10 PM EST


Here are some Flickr photos of a casemod for an iPod Shuffle made from an old Nintendo controller. The right/left buttons now control volume up/down and right/left has become Forward and Back. The Select switch controls Continuous Play, Shuffle, and Off. The Start button is the Hold switch, button A is Play/Pause, and button B is empty.

[Via Make]


Posted by: gareth on Monday, March 27, 2006 - 05:43 PM EST


I LOVE my glue gun. It's one of those tools I always appreciate when I'm using it, but don't use it nearly as much as I have uses for it. Why? It's kind of a hassle to round it up, plug it in to heat it, and then to deal with the inevitable drooling that it does. It's messier to work with than it should be.

Cold Heat to the rescue. These are the same folks who gave us the instant-on soldering iron, and they've applied the same heating technology to glue guns, creating the Freestyle (US$30), a cordless gun that heats up in under a minute and doesn't drip like traditional guns. I'm definitely buying one of these babies as soon as I have some mad money to blow.

[Via Kevin Kelly Cool Tools]


Posted by: gareth on Thursday, March 23, 2006 - 04:06 PM EST

Think you know how electricity flows through a circuit? Think you know how transistors work? Well, in the immortal words of Firesign Theater: Everything you know is wrong. Or at least slightly off; less than accurate. This article, on an amateur science website, will help clear things up. Here are a few choice tidbits:

…you must abandon the idea that CURRENT travels in transistors or flows inside of wires… Current does not flow. Electric current never flows, since an electric current is not a stuff. Electric current is a flow of something else. (Ask yourself: what's the stuff that flows in a river, is it "current" or is it called "water?")

"So what flows inside of wires? The stuff that moves within wires is... is called Electric Charge. It's the charge that flows, never the current....

[Later]

...Have you discovered the big 'secret' of visualizing electric circuits?

ALL CONDUCTORS ARE ALREADY FULL OF CHARGE

Wires and silicon ...both behave like pre-filled water pipes and water tanks. This simple fact is usually obscured by the phrase "power supplies create current" or "current flows in wires." Once we get rid of that word "current," we can discover fairly stunning insights into simple circuits.

If the two-part piece gets too gnarly for you, there's a shorter summary article.


Posted by: gareth on Tuesday, March 21, 2006 - 06:55 PM EST


We don't know about you, but we're pretty psyched here at Street Tech Labs about getting our hands on the new Dremel Stylus tool (US$70). The latest in the Dremel line, this cordless multipurpose rotary tool has a handle for better grip and fmore control when doing precision work. It's smaller than the last Dremel release (the rather beefy 10.8V cordless), which can be a little unwieldy on some jobs. The Stylus offers a nice happy medium, with a respectable 7.2V Li-on battery and up to 25,000 RPM. The handle grip allows you to hold the Stylus like a pencil, for greater control in situations where you need it, but you can also flip the tool around and hold it like a typical Dremel (for using things like a cut-off wheel where you'd want the wheel to be perpendicular to your cut).

We'll try to get ahold of an evaluation unit for an in-depth review. Stay tuned...


Posted by: gareth on Thursday, March 02, 2006 - 09:31 PM EST


I know wireheads who can tell the value of most resistors just by looking at their color bands. I am NOT that kind of geek. I'm the lazy kind. I'm the kind that thinks it's not too much to ask for the values of components to be printed on them. I mean, Jeez, they can laser-etch logos and UPCs onto individual pieces of fruit now! Anyway, I use my trusty ol' RadioCrap Resistor/Cap Color Code wheel to figure out what components I got stuck with in my Taiwanese parts grab bag.

This nifty OS X Widget works the same way. You enter in a resistor color sequence and it gives you the value, or you enter in the value you desire and it shows you the color code you need to look for on the resistor itself.

Tip: When you get a new pack of resistors, sit down with your color code wheel or widget, look up the values, and mark them down on the reel tape that holds the resistor sets together. Then, use wire snips to cut resistors off as you use them, leaving the reel tape in place. This way, the resistors are marked until you snip the last one from the tape.

[Via Make]



Posted by: gareth on Tuesday, February 28, 2006 - 12:17 PM EST


Back in the early '90s, when I was doing a zine called "Going Gaga," I did an issue on drug experiences called "The Poison is in the Dosage." It was an audiozine that came inside of a hollowed out paperback book inside of a ziplock bag. It seemed like a cool idea at the time, but we ended up having to hollow out over 100 paperbacks. It was a freakin' nightmare. I did nothing but hack n' slash yellowing pulp fiction for days on end. I cajoled my housemates into slicing up books, anyone who came over was pressed into service. The sight of X-Acto knives in my hand made everyone remember they suddenly had something really pressing to do.

This "Secret Hollow Book" project on How To Do Stuff brings back memories, horrible, bleeding-papercut memories. Probably not so bad if you just do ONE book. And the gluing of the pages together first is a good idea. I guess I learned that the poison IS in the dosage and I WAY over-imbibed.

[Via LifeHacker]


Posted by: gareth on Monday, February 27, 2006 - 01:04 PM EST


In the early '90s, I had a column in Mondo 2000 magazine (called "Street Tech," BTW) covering DIY high-tech. I profiled a guy -- I forget his name -- who was doing "electronic graffiti" in NYC. He was building simple LED flasher circuits into little RadioCrap project boxes, and attaching them to lamp posts, street signs, the sides of buildings, etc. He would even set up timed events between a string of these boxes (e.g. a series of boxes on Stop signs would flash in sequence down the road). I thought it was tres street tech/cyberpunk for its time.

Over a decade later, and the idea lives again, this time, under the auspices of The Grafitti Research Lab. They've published instructions online for making "LED Throwies," simple LEDs bundled with a battery and a rare earth magnet so the Throwie will stick to street signs, mail boxes, and any other "ferromagnetic" surface. These are nifty. I'm definitely going to make some.

On the Instructables project page, a reader has a great tip. If you use conductive epoxy or solder to attach the LEDs (instead of tape) you'll get more power from the magnet, and if you use flashing LEDs, you'll get MUCH longer battery life.


Posted by: gareth on Tuesday, February 07, 2006 - 06:15 PM EST


Issue No. 5 of the amazing and wonderful Make magazine is now out. The theme is "Science, Weather, and Outdoors." I have a number of pieces in here, including one on garage model kit makers, a look at GTD Tiddlywiki, and a profile of Ky Michealson, a.k.a. Rocketman. Check out the Table of Contents here.


Posted by: gareth on Friday, February 03, 2006 - 02:22 PM EST


Oh my god, looking at the PDF pages of this 1971 Centuri rocket manual lit up so many of my boyhood memory circuits, I swear I have smoke comin' out of my ears. I was the Vice President of the Chester, VA Model Rocketry Club, which isn't saying much in that I think we had three full-time members. I lived for rocketry and poured over every square inch of this 16-page manual. It's such a brain-tickle to see it again after so many years.

[Via Make]


Posted by: gareth on Friday, January 20, 2006 - 05:01 PM EST

Cedric Shock has written a nice tutorial on how relatively easy it is to recover data (or at least make the attempt) from a non-bootable Windows hard drive using a Knoppix Linux CD. Many non-Linux users may be intimidated by the idea of delving into Linux to solve a Windows problem, but the CD-bootable Knoppix is one of the easiest Linux distros for newbies to deal with and Cedric's tutorial shows how even the most moderately tech-savvy user can at least attempt recovery of a lost HD using this method.

[Via TechBlog]



Posted by: gareth on Thursday, January 19, 2006 - 02:23 PM EST

Wikipedia, bless its globally-distributed pointy little hydra-head, has a really sweet collection of links to iPod-related hardware and software hacks.


Posted by: gareth on Monday, January 16, 2006 - 04:31 PM EST


HD Beat has a short piece on making your own high- quality "monster" component A/V cables. It's actually fairly easy to do, but the tools will cost you close to US$100. This is the sort of situation where sharing tools with friends and neighbors (or buying/selling used on eBay) would come in handy.


Posted by: gareth on Friday, January 13, 2006 - 05:54 PM EST


We love the geekly fashion here at Street Tech Labs, and we get a kick out the whole retro- computing craze (how long do you think it'll be before geek antique shops start poppin' up?). These pastimes come together (along with a little DIY craftiness) in these download and print Space Invaders ring and earrings.

[Via Boing Boing]


Posted by: gareth on Thursday, January 05, 2006 - 09:14 PM EST


Nifty step-by-step instructions for how to build a Stirling engine out of tin cans, a CD and other readily available parts. There are movies of the resulting contraption in action, too. Satisfyingly Rube Goldbergesque.

[Via Hack-a-Day]


Posted by: gareth on Sunday, January 01, 2006 - 05:18 PM EST


That retro-gamegear hacking whiz Ben Heckendorn is at it again, this time creating a Colecovision portable, or Colecovision to Go as he's dubbed it.


Posted by: gareth on Friday, December 16, 2005 - 02:36 PM EST


Oh those loveable mods. No, not the U.K. scooter-riding hipsters from the '60s, the geeks and the computer and gadget cases that they hack for the transplantion of other computers and gadgets. The latest Frankenhack making the rounds is a new Xbox 360 crammed (with some unfortunate overflow) into an Atari 2600 case. Why, you might ask? The proverbial "Because we can" or "Because it's there" are the only possible answers (and, of course, because the builder knows we're going to be blogging about it).

[Via Gear Factor]


Posted by: gareth on Sunday, November 27, 2005 - 12:45 PM EST

The Xbox 360 is barely out of the box and hackers are already gearing up to accomplish the inevitable: porting Linux to the next-gen game console. That's what the Free60 project is all about, it's a wiki-format site for collecting efforts to get the open source OS working on the new system.

Wanna take bets on how long it'll be before this feat is accomplished?

[Via /.]


Posted by: gareth on Monday, November 21, 2005 - 08:47 PM EST


Okay, multitools may have official jumped the shark with the introduction of Stanley's Wristwatch Tools. Actually, they're not really multitools at all, each watch bears a different tool: a flashlight, a tape measure, a hex wrench, screwdriver, etc. Maybe they SHOULD make a multitool version. It'd certainly be less silly than a watch with a single tool. When your watch is a screw driver, every component looks like a screw (or something like that). Our favorite is the watchtop vice, 'cause you never know when you're going to need a handy pair of thumbscrews.

Only available in Japan so far, no word on US availability or pricing.

[Via CoolHunting]


Posted by: gareth on Thursday, November 17, 2005 - 12:22 PM EST


I had a hard disk die recently, and yes, after preaching to the masses the maxim: "If you can't afford to lose it, back it up!," I had months worth of at-risk data.

Looking at going to a data recovery center is not an inexpensive proposition. So I'm intrigued by this piece on Hack-a-Day on how to remove the platters from a dead drive and install them in an identical working drive (bought on the cheap via eBay). It doesn't look that hard. Don't know that I'll do it -- the data is too precious to risk -- but it is tempting -- especially since I'm looking at hundreds of dollars to have somebody else do it.


Posted by: gareth on Thursday, November 17, 2005 - 12:05 PM EST


I've come really close to picking up a ColdHeat soldering iron several times, seeing them at my local Radio Crap and on ThinkGeek. A review of the iron on NewTech has me thinking better of it. According to the reviewer, and most everyone else chiming in via comments, it is not a worthwhile product and no substitute for a good ol' iron ore fire stick.


Posted by: mrklaw on Wednesday, November 16, 2005 - 04:52 PM EST


I love my Roomba, but one of the places where it could be improved is the battery. Mine has already given up the ghost and it's only a couple of years old. I didn't want to spend US$50 on a replacement battery, and I knew that lots of people had hacked their Roombas, so I figured they'd played with the batteries as well. I was right! RoombaReview.com hosts a little tutorial on how to take apart your Roomba's battery and replace its innards with NiMH C-cells intended for R/C cars.


Posted by: gareth on Tuesday, November 15, 2005 - 10:51 AM EST


Here's an amazingly easy hack for a Bluetooth phone headset so that you can listen to your iPod through it, and when a call comes through on the phone, you can pause the Pod, take the call, and then go back to your music. The guy who hacked this up used a cheapo Bluetooth headset and did little more than solder on a stereo mini-plug in place of the headset's speaker.

Extra geek cred for using the Comic Life program for presenting the how-to piece (a growing little trend we've noticed).

[Via Engadget]


Posted by: gareth on Monday, November 14, 2005 - 11:04 PM EST


Ben Heckendorn is flippin' insane -- this latest hack proves it. The well-known retro video game hacker (who brought us the Portable PlayStation 2 and the Phoenix 2600 handheld) is now showing off an Atari 800 Laptop.

One of the things that really impresses us about Ben's hardware hacks is, not only are they functional, but they're gorgeous works of techie folk art as well. Dig that groovy woodgrain finish.

[Via Engadget]


Posted by: gareth on Friday, November 11, 2005 - 02:27 PM EST

Make magazine, along with the home DIYer ReadyMade, are the subject of a piece in yesterday's Boston Globe. My Mousey the Robot piece (from Vol. 2) is mentioned.

[Annoying registration/log-in required]


Posted by: gareth on Friday, November 04, 2005 - 05:11 PM EST


There seems to be no end to the wacky and wonderful Altoids tin hacks floating around cyberspace. Few people know this, but it was an Altoids-tin-as-project-box that was the original inspiration behind Street Tech. I saw a how-to project for a phone phreaker's Red Box -- I think it was in Danny Drennan's awesome '90s zine Inquisitor -- that was housed in an Altoids tin. This got me thinking about Gibson's famous "the street finds its own uses for things" and the idea of a site that chronicled the growth of such trickle-down "street tech." We still have an enduring fascination for this type of tech appropriation and the sort of techie folk art seen in things like these prevalent Altoids hacks. Which brings us to...

Aaron Dunlap's 9V USB Battery Charger Kit. This project, for building a simple 9V battery-based recharger for iPods, cell phones, and any other battery-powered gadgets, has been around for a while, but Aaron has created an inexpensive kit with step-by-step instructions (US$9.50) for those who are too lazy to track down all the parts. You provide the Altoids tin (or other project box).


Posted by: gareth on Wednesday, November 02, 2005 - 12:29 PM EST


Having worked on step-by-step photos and instructions for my last two books (with Street Tech's own photo guru Jay Townsend), I've acquired a newfound appreciation for how hard this is to do well, concisely, and clearly. This colors me impressed with PB Fixit, a repair and upgrade site for Apple laptops and the Mac Mini. The site offers Web-based and downloadable (PDF) how-tos for replacing parts and upgrading/adding new ones. The company that runs it wants to sell you the parts to do the work, but the how-tos are available to everyone. Wish they included all Mac models.


Posted by: gareth on Tuesday, October 25, 2005 - 02:04 PM EST

Here's a hack for getting Apple's new media control software, Front Row, working on earlier Macs and Minis. TUAW is hosting a reader video of a guy in Switzerland who got Front Row working on a Mini using his Bluetooth phone as a remote. His geekly snicker, when he gets the whole thing working, is hysterical.


Posted by: gareth on Wednesday, September 14, 2005 - 03:18 PM EST


Wow. Check out this amazing site dedicated to hobby water rockets.

For most of us geeks, black powder rockets got more of our attention as kids, but water rockets, which use pressurized water as their propellant, have their own allure, especially when they're taken as seriously as the craft on this site: multistaging, launch and recovery systems, on-board cameras, it's all here. These babies get series air too, up to 500'


Posted by: gareth on Wednesday, August 31, 2005 - 05:43 PM EST


Here's another awesome casemod done with LEGOs.

Nice use of some of the LEGO specialty pieces, like windows, ladders, shutters, to make switches, lights, cooling ports, etc.

[Via MakeZine]


Posted by: gareth on Tuesday, August 30, 2005 - 06:20 PM EST


For all you Benders out there:

Street Tech staff photographer Jay Townsend writes:

This kit contains a standard MIDI IN port module that fits inside a "Speak & Spell," "Speak & Read," or "Speak & Math" toy. This lets you create some cool lo-tech sounds to use as loops and effects for techno and experimental music.

Cool Factor: High
Geek Factor: Even Higher



Posted by: gareth on Tuesday, August 30, 2005 - 05:40 PM EST


There have been several LEGO-based case mods recently. Here's the latest, for the short-live Apple Cube.

We always liked the Cube (Mac Mini 1.0?), but aren't a big fan of the whole Lucite thing (tres '70s) Note to Apple: Lose the Lucite crumb-catcher keyboard on the new iMacs!

Anywho... this mod covers the Cube in lovely glossy-black LEGO blocks.

[Via TUAW]




Posted by: gareth on Wednesday, August 03, 2005 - 11:27 AM EST

MAKE has an update on the latest usability hacks for the el cheapo CVS "disposable" digital camcorder. Hackers have figured out how to get video data from the camera to a PC over a custom USB cable. Still something for the pocket-protector crowd only, but it's only a matter of time before hacks reach a level of friendly that mere mortals can deal with. Of course, by then, the camera manufacturer will likely break everything, and the cat and mouse game will continue. Ain't technology fun?


Posted by: gareth on Monday, July 25, 2005 - 11:17 AM EST

I just had a cool discovery. I was watching an episode of "Attack of the Show" that I'd TiVo'd and saw my name in big-ass letters, a close-up of the cover to my Mousey article from Make, vol. 2. Phillip Torrone was on the show to demo various projects and hacks from the mag, including Mousey.

BTW: Phillip also announced on the show that a full PDF of the project is now available here.


Posted by: gareth on Wednesday, July 06, 2005 - 12:54 PM EST


Popular Science's How2.0 column has a nifty piece on how a guy turned a backpack into a solar-powered WiFi hotspot (via a bridge to a high-speed cellular Net service).

So, the next time you're hiking around Southern California, don't be afraid to whip out your WiFi-equipped portable to see if you can sniff out Net access. You may, thanks to this uber-geek lugging a hotspot on his back. (Of course, later on, you can pay your last respects when you find him dead from dehydration and over-exposure 'cause he didn't have room for his camping gear -- but hey, that solar hotspot'll STILL be hummin' away!)

[Via Boing Boing]


Posted by: Craniac on Wednesday, June 29, 2005 - 10:35 PM EST

Doc Searls has a nice discussion of the workings of tiny FM transmitters for MP3 players, as well as a simple hack to extend their range. Basically, stick a headphone extender cable between your iPod and the transmitter, which serves as a crude antenna.


Posted by: gareth on Wednesday, June 29, 2005 - 12:08 PM EST

Sorry for the slow blogfeed. I've been MIA on family business. Junior's on his way to art school. Daddy's tired.


Finally got a chance to view the second installed of Kevin Rose and Dan Huard's Systm vidcast. This one is devoted to building a PC box dedicated to running MythTV, the Linux-based, open source alternative to TiVo. The installation how-to trips along at light speed, and will fail weaker hearts, but combining this visual show and tell with online docs and discussions should be enough to get moderately tech-savvy techies up and running.


Posted by: fgarvin on Tuesday, June 21, 2005 - 12:47 PM EST

I have a project that I need some help with. Way.....way back in college, I was at an outdoor party. The music that was being provided was from a home-built car stereo (cassette, not 8-track) equipped with 2 car speakers and an equalizer all built into a wooden box the size of a boom box. It was hooked up to a car battery. I thought this was ingenious. It ran all day. It has stuck in my mind all these years. Does anyone know of a how-to book or article?


Posted by: gareth on Friday, June 17, 2005 - 02:38 PM EST



How freakin' cool is this? A European LEGO hacker, Claude Rieth, has created an electronics experimentation lab out of LEGO bricks with discrete electronics components (resistors, LEDS, transistors, diodes, IC sockets) built into the blocks. To build a circuit, you just press down the blocks you need, wire 'em n' fire 'em. Cool. In LEGO hobby parlance, someone who hacks the blocks to add unofficial functionality is called a Grinder. This guy's the king of grinders.

[Via Make]


Posted by: gareth on Wednesday, June 15, 2005 - 02:09 PM EST


Okay, you don't actually throw it away, you take it back to the pharmacy, but CVS's new single-use digital video camera follows in the footsteps of single-use digital still cams. And, like those "disposable" gadgets, geeks are excited by the hacking potential of the vidcam. Currently, the camera costs US$30 ($20 w/coupon) and after you've shot the max 20 minutes of footage, you return it to CVS andf they burn the contents onto a DVD (for an additional $12). Hackers have already gotten to work taking this thing apart and figuring out how to interface it with a PC for downloading content (giving you a decent digital camcorder for as little as $20).
[Via Make]


Posted by: gareth on Sunday, June 12, 2005 - 01:00 PM EST


One of the questions we've been asked a lot recently is: How can I add an audio in jack to my existing car stereo? Some car stereos just don't allow this capability, others have AUX IN pins in the back of the unit that can be used to solder on a jack, and some -- where the CD players are separate from the receiver/radio (a.k.a. the "head unit") -- can be spliced into. This hack involves the latter set up. This guy has a 2001 Toyota Corolla where the CD player is in a separate unit. All he basically did was split the wires going from CD to the head and route them to a toggle switch and AUX IN jack (so he can switch between CD and auxiliary input). Presumably, this could be done with any stereo that has separate components like this wired to the head.

Tip: If you're interested in knowing if your car stereo has AUX IN hackability, do a search on the car or stereo/head unit model and "aux in," and with some pokin' around, you'll likely find what you're looking for.



Posted by: gareth on Saturday, June 04, 2005 - 04:51 PM EST


It was inedidable ("It's what?") Ine - ine - inedidable. ("One more time..." ) I SAID, it was INEDIBLE!! ...that someone would put an iPod Shuffle in a Juicy Fruit pack.

I love it, I just wonder how easily it could end up in the trash, or whether Johnson, that nibbly schlub from IT, will try to eat it. It's cool how the USB cap fits right at the red score lines on the pack.

[Via Protein Feed]


Posted by: gareth on Thursday, June 02, 2005 - 02:05 PM EST


The two questions we get asked the most here at Street Tech Labs (besides: "Gareth, how do you keep your skin so soft and supple?") are: "What the hell do I do with my cast-off PC?" and "What the F*** am I s'posed to do with all these junk CD-ROMs that keep coming in the mail!?" We tried to answer that second question in my robot book, using two AOL CDs to build a small robot development platform. Here's another idea: Make a mod-looking desklamp.

Here's a link to a similar lamp project, with more in-depth how-to instruction.


Posted by: gareth on Friday, May 27, 2005 - 10:45 PM EST


Like a lot of other cable standards, Ethernet Cat5 has wires in it that are unused. With a little bit of DIY aptitude, you can commandeer these shiftless wires and put them to work, delivering power to devices on the other end of the cable. This technique is called Power Over Ethernet (or POE). This tutorial shows you how to do it. Be careful though. If you're not careful, you can fry your components, or worse yet, YOU.


Posted by: gareth on Thursday, May 19, 2005 - 11:05 PM EST


Make has put up the first six pages of my Mousey the Junkbot article from Make No. 2. They did a really nice job on the design and photography for the piece. Paul Spinrad took the instructions from my text and built a version of the robot, making a few of his own design tweaks. Nice work all around.

Here's a link to the PDF file.

[BTW: That's a drawing, in the bottom left-hand corner, of Randy Sargent's infamous 1996 Herbie the Robot, the grandpappy of all LM386-based bots, like Mousey.]



Posted by: gareth on Thursday, May 19, 2005 - 01:52 PM EST


The latest issue of O'Reilly's Make magazine is out. And look, that's my Mousey robot project on the cover! Papa's so proud.

Other articles in this issue include a DIY HDTV recorder project, Podcasting 101, extreme Star Wars bot building, an Atari 2600 PC case mod, and more cool stuff. If you haven't seen Make yet, and your idea of fun is spending the weekend cavorting through the entrails of your PC, your TiVo, or anything else that has a warranty to violate, you have to check out this mag. Every geek that comes into my house goes right to the issue on my coffeetable and starts oohing and awing.


Posted by: gareth on Thursday, May 12, 2005 - 04:20 PM EST


Check out this wild modding project. These two hardware hackers, looking to collaborate on a project, decided to build an autoracing sim inside of a junked car. They've got a forcefeedback steering wheel, working dashboard gauges, pedals, the works. The windshield screen is a white sheet held in place by a big-ass speaker for "in your face" sound.

Unfortunately, the project got slashdotted before we got a chance to blog it (and now the vids and some of the pics don't load).


Posted by: gareth on Monday, May 09, 2005 - 10:28 PM EST


Flickr photoset of a Shuffle with the case removed and re-cased in a clear waterproof Shuffle cover. Quick. Easy. Cool looking (in a Deconstructionist sorta way).

[Via Shufflehacks]


Posted by: gareth on Tuesday, May 03, 2005 - 10:21 PM EST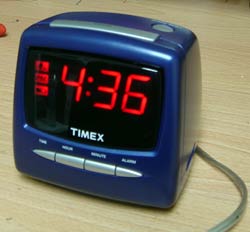 This is a fun hardware hack: a cheapo alarm clock outfitted with an accelerometer so that it will go into snooze mode when you smack it, whack it, punch it, toss it off your nightstand, etc. That's showin' time who's boss! Check out the video, it's a stitch.

[Via hackAday]


Posted by: gareth on Saturday, April 09, 2005 - 05:38 PM EST


Sorry I haven't blogged in a few days. I was in Philadelphia for the opening of a zine show I co-curated with Street Tech co-founder Sean Carton (now a Dean at the school). The show, housed at the Design Center, features most of my late '80s/early '90s zine and mail art collections, with additional zines from Scott Huffines's collection (he used to run Atomic Books in Baltimore).

Kudos to the Design Center for doing such a creative job of hanging the show. There are three rooms, the first is set up like a viney jungle of zines, with dozens of pubs in plastic bags hanging from fishing line at different heights, filling the volume of the space. The second room has two shelving insets densely packed with my mail and collage art collections and a few zine reading stations. The third room has a ratty reading couch and a coffee table covered with zines and more reading stations along the walls. There are also giant posters of zine covers on the walls.

It was mind-blowing to see my collection (stored in the attic for years) spread over these rooms and to realize that each item represented an exhange, either a literal exchange of my zine (Going Gaga) or a piece of mail art for someone else's, or at least a letter with a few bucks in it, asking for a copy of someone's pub. Scanning over the material hanging there, thinking about this connectivity (from all corners of the globe), it was like looking at a primitive, analog version of one of those network node maps. This was the "sneakernet" days of cyberspace and the blogosphere. We had the desktop computers, laser printers, copiers, and recording equipment to make this indie media, we just had to rely on a glorified pony express (the international postal systems) to distribute it.

The show is running through June 10th. Check it out if you get a chance.

<font color=red>UPDATE: Here are some images from the show on Sean's Bad Blog.


Posted by: Craniac on Tuesday, March 29, 2005 - 09:44 PM EST


After recently fondling a Mac Mini at our campus bookstore, I came across this in-dash VW install.

So sweet. I wish I could afford a Mini with standalone LCD for the ultimate road tripping multimedia machine.


Posted by: gareth on Tuesday, March 29, 2005 - 12:28 PM EST


Cory over at BoingBoing LOVES cardboard models and toys (aka "papercraft"). I sorta do too, but I have no patience to build 'em. I have a half-built, badly folded and sloppily-glued Chartres Cathedral model somewhere in my attic to attest to my skills. But I digress. Cory's posted a link to a cool, and relatively easy to make, iPod stand. Looks like this guy made his out of the iPod box.


Posted by: gareth on Tuesday, March 22, 2005 - 09:17 PM EST


Our buds over at Solarbotics have finally put together special parts bundles for two of the three projects in my Absolute Beginner's Guide to Building Robots book. The kit for the Coathanger Walker costs US$27.70 and the kit for Mousey the Junkbot goes for $19.60. These bundles do not include everything, so check your parts lists carefully. For instance, the Walker kit does not include the 40-tooth plastic gear and the Mousey kit doesn't include a mouse. There are some bonuses though, such as a set of Solarbotics's photodiode optical sensors for Mousey, which are likely more sensitive than the IR receivers that you'd pull from a mouse, as suggested in the book. The bundles also include a spool of Hydro-X solder, a fave among BEAM builders, including the Big God hisself, Mark Tilden.

These bundles couldn't have come out at a better time, as a version of the Mousey project is going to be published in the second issue of Make magazine.


Posted by: gareth on Friday, March 18, 2005 - 04:41 PM EST

Lifehacker has a nice little link-list of hacks related to iPod, cellphone, and laptop batteries. We'd like to add a few hacks for AA and AAA-size batteries used in low-power devices such as remote controls:

Roll Your Own - If the batteries in your infrared (IR) remote control appear to have died, before replacing them, open the battery door and roll the batteries in place. Try the remote again and you may be surprised by the results. I just finally tossed away the batts in my TV remote after rolling them every week or so (whenever it stopped talking to my TV) for the past six months (or more!).

Save Half-Used Batts - Devices that draw a lot of power, such as anything with a DC motor, will require new batteries before the existing batteries are actually spent, in other words, they'll still have enough juice in 'em for devices with lower power needs, such as IR remotes. If you have a multimeter, you can even find out how much juice is left, write it on a Post-It, and store it in a Ziplock along with the batteries (that's what I do).

Reverse Polarity, Mr. Sulu! - If your remote control starts acting strange, or stops working altogether, and new batteries don't fix the problem, before you throw it away, try putting in fresh batts, but put them in opposite to the correct polarity marked on the remote -- leave them this way for about a minute. Then, put the batteries back as normal. This effectively acts as a reset which will (allegedly) work on some remotes.

Got any other battery tips? Add 'em to the comments.


Posted by: gareth on Thursday, March 17, 2005 - 03:59 PM EST


The Mod Gods have a nifty little how-to on doing iPod-to-iPod file transferring.


Posted by: gareth on Tuesday, March 15, 2005 - 03:30 PM EST


Okay, THIS might be the geekiest project ever. Some guy has built a kitty security door on his home that uses facial recognition software to identify, and admit, his cat Flo, while locking out all other animal undesirables.

The first issue of MAKE had a much easier, more lo-tek, approach. A crafty pet owner built a little touchplate platform inside the kitty door which was rigged with a big capacitor and buzzer. If a cat lingered on the platform (as a reluctantly entereing non-resident cat would), it would discharge the capacitor and set off the alarm. The home owner, apparently permamently fixed to his easy chair nearby in the den, could then blast the intruding feline with a squirt gun.


Posted by: gareth on Monday, March 14, 2005 - 03:08 PM EST


[Say that title too many times and you could get yourself in trouble] Since Pringles cans may be feeling a bit devalued after the recent posting of the parabolic reflector antenna hack (which is easier to cobble together than the common Pringles can WiFi antenna), we thought we'd boost its hackability esteem again by posting this link to a cool pinhole camera made from the popular clone-chips container.


Posted by: AndrewS on Thursday, March 10, 2005 - 06:42 PM EST



You really have to admire the guy who made his own wood and leather laptop out of an old Dell unit. Inspired by Neal Stephenson's "Snow Crash", he spent 4 months making it.


Posted by: gareth on Wednesday, March 09, 2005 - 02:30 PM EST


You may have already seen this on other hardware hack sites, or on Screensavers, but in case you haven't, this is an extremely easy and quick-to-make parabolic reflector that can be used to direct the signal on your wireless (WiFi) antenna and to boost its gain (betweenb 10 and 12db). Definitely worth trying before investing in a larger commercial antenna. You can make the reflectors and mounts out of scrounged material, such as cardboard and wire mesh, or even cut-open Pringles cans.


Posted by: gareth on Sunday, March 06, 2005 - 09:33 PM EST


Nice DIY piece at Headwize on modding the US$20 Koss "The Plug" headphones so that they provide better audio clarity, improved acoustic isolation, and sound less tinny than the unmodified 'phones (or the original modded version that appeared on the same site).

[Thanks, Craniac!]


Posted by: gareth on Wednesday, March 02, 2005 - 03:12 PM EST


Tom Owad, of Applefritter fame, has just released a book with a very unique concept: hands-on teaching of modern digital computer concepts through the re-construction of a computer antique: The Apple I. The book is called Apple I Replica Creation: Back to the Garage and is published by Syngress Press, the same folks who publish the awesome Joe Grand hardware hacking books: Hardware Hacking: Have Fun While Voiding Your Warranty and Game Console Hacking. A PDF version of Chapter 3 of the Apple I book is available here. We haven't seen the actual book yet, but we'll try to get ahold of one and do a proper review.


Posted by: Frankyspanky on Wednesday, February 23, 2005 - 06:17 PM EST

Cowicide's Car Computer

From the site: Realtime Satellite GPS driving directions/maps, WiFi Wireless Wardriving and Websurfing, MP3 music & CDs, Radar detection (beta), Rear view USB camera (with infrared)


Posted by: Craniac on Wednesday, February 23, 2005 - 02:19 AM EST

I don't know why I keep coming across these great, ugly hardware hacks that require giant globs of glue, but they're giving me a major buzz. This guy shows how to make your own Garmin GPS serial cable using a piece of old credit card and a serial cable. Amazing.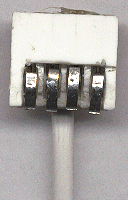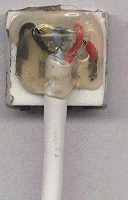 Posted by: Craniac on Tuesday, February 22, 2005 - 03:52 PM EST

Peter Torrone, who writes for all the Kool Kids, has some great articles agreggated at Flash Enabled, including links to his Engadget piece on kludging your old digital camera so it will auto-snap pictures every second until the card is full. Hint: good for kite photography.




It warms my heart to see these youngsters carry on the Streettech tradition. How long has this site been in place now? Six years? That's about three centuries in Internet time (not to be confused with Swatch time).




Posted by: gareth on Tuesday, February 15, 2005 - 05:52 PM EST


It's not pretty -- okay, it's beyond not pretty, it looks like something you'd use to free hairballs from the bathroom sink drain -- but the latest Engadget HOWTO shows you how to create your own portable espresso machine using little more than some PVC pipe and a caulking gun. You wouldn't want your guests to see you brandishing this thing in the kitchen at parties, but if the results are decent, it might be worth a try.


Posted by: gareth on Tuesday, February 15, 2005 - 02:44 PM EST

Yesterday, the blogosphere lit up with posts linking to a piece on how to legally download and burn (theoretically) hundreds of CDs via the 14-day free trial period on Napster. In another example of how important blogs have become, and how much they're regularly datamined by big media, Reuters is running a story about the hack and Napster's response. Of course, also indicative of big media's coverage of cyberspace, they get it slightly wrong, making it sound like Engadget originated the hack, when they were actually referencing the original item posted on Marv Kordix's website.


Posted by: gareth on Monday, February 14, 2005 - 05:41 PM EST


If you've ever had to snake your way through the crawlspace under your house, you know that it's not a pleasant place to be. After Ben Hallert bloodied himself (literally) crawling through the gravel under his house, he decided to let a robot do the under-house wire sniffing for him. He outfitted an R/C Abrams tank with a camera and some lights. Check out the project and some video footage on Ben's website.


Posted by: gareth on Sunday, February 13, 2005 - 01:22 PM EST


Okay, so this might be taking the whole iPod Shuffle-as-wearable thing a LITTLE too far -- it's a puffy coat for your Pod, complete with a hood! Wrong on a poodle, wrong on a Pod! More disquieting pics.


Posted by: gareth on Saturday, February 12, 2005 - 02:26 PM EST


Japanese Shufflers have gone plumb crazy with modding their iPods with sticker skins. They've wrapped these rascals up in everything from faux woodgrain and classic Japanese art to the PowerPuff Girls and Shuffles with fake LCD screens on 'em.

Here's a gallery of some of the sticker work. If you have a Shuffle and want to create your own skins, here's a template. You can also find HOWTO instructions here. Unfortuantely, they're in Japanese, but the images tell you pretty much what you need to know.


Posted by: gareth on Friday, February 11, 2005 - 05:50 PM EST


While Olympus is busy pumping big bucks into advertising a "wardrobe" music player you can't actually wear, people are busy bejeweling, skinning, and otherwise adorning their iPod Shuffle, a digital audio player you CAN actual wear. Check out this gorgeous hardcase some guy milled out of aluminum using a computer-controlled milling machine. Schweet.


Posted by: gareth on Tuesday, February 01, 2005 - 10:38 PM EST


Hackaday has a nifty little circuit you can solder up to create a USB power source for delivering 5 volts of power to your USB-enabled mobile devices. Requires little more than a 9v battery, a Zener diode, a resistor, and a female USB connector.


Posted by: gareth on Sunday, January 30, 2005 - 08:09 PM EST


There are weird PC case mods, and then there's the Hummer PC, a 1/6th scale remote-controlled Hummer model with a 3GB Pentium 4 with 1GB of RAM and a 120GB hard drive packed inside. It even has a Thermaltake Water Cooling system in it! Use it as a regular PC, and when you get tired of spread sheets and fragging alien scum, you can unhook all the cables, grab your R/C controller, and let your pimped-out PC ride barrel down on the housepets.


Posted by: gareth on Wednesday, January 26, 2005 - 01:43 AM EST


Well, the iHome may have been a hoax, but it was mere moments after Jobs announced the "headless" Mac Mini at MacWorld before people started thinking about how to turn this expensive tissue box into a home media center for digital video recording, music, and photos. The current HOW-TO on Engadget delves into this subject.

Honestly, I don't know why people are balking so often at the relatively small hard drives (40GB or 80GB) on these Macs for use as a DVR. Most folks have these size drives on their TiVos, and the Mac Mini has a CD-RW on it (which most TiVos do not) that can be used for dumping stuff down. You can easily set up the Mac Mini to get iTunes or other digital audio servered over your home network from another PC so that doesn't have to live on the Mini's HD. In the Engadget HOW-TO, they discuss how to use an old PC you have gathering dust in the basement as a server for the Mini.


Posted by: AndrewS on Wednesday, September 08, 2004 - 12:01 PM EST

You may have thought of using your spare time to throw a robot together, but where's the life-threatening thrill of that? Adrenaline junkies or the merely destructive would probably prefer a do-it-yourself flamethrower project. Hey, even Mark Pauline had to start somewhere.


Posted by: tatertot on Friday, July 30, 2004 - 02:48 PM EST

Street Tech pal Mark Frauenfelder and O'Reilly Networks have just announced a new magazine they're launching in early 2005. Make: will concentrate on DIY projects using technology. The first issue will have articles on kite aerial photography, a homemade steadycam, and other cool projects. I can't wait.


Posted by: Jordan on Saturday, July 17, 2004 - 12:33 PM EST

PC Magazine is reporting about two new sites which, like online DIY publishing houses, places power in your hands previously only available to corporations and rich hobbyists. eMachineShop and Pad2Pad will manufacture machine parts and circuit boards, respectively, to your exact specifications. You design them on your desktop using their specialized software and in a few days your new custom components will be in your hands. How cool is that?


Posted by: Craniac on Wednesday, April 21, 2004 - 02:38 PM EST

Doing a search for cheaper than a Dremel brings up all sorts of groovy case modding and DIY robotics pages. What are some of your favorite Google searches (that relate to hardware hacking)?


Posted by: nate on Sunday, December 14, 2003 - 10:05 AM EST


Unfortunately, the only involvement I can claim in this Splatbot project is having planted the initial seed of the idea at the one-and-only ORE meeting I have attended to date.
It's robots dualing robots with paint-ball guns!
Posted by Tekmage.


Read more... (730 bytes more) 23 Comments
Posted by: Craniac on Tuesday, December 09, 2003 - 02:09 AM EST


After seeing a neighbor with a cheap pellet gun at a campout, and finding out it only cost $30, I started to get the itch to relive the glory days of my youth, blowing away plastic army men and soup cans. I wasn't prepared to stumble across a global tribe of airgun hackers, or airsmiths. This pistol (right) is a Crosman 2240 with a scope, laser sight, flashlight, and bulk c02 attached. These guys take $50 c02 pistols and trick them out until they look like something from Assassins-R-Us.


There are a number of resources for airgunners, including the internationally flavored alt.sport.air-guns. It's an odd but friendly mixture of varmint -shooters from South Carolina and 10m Olympic pistol shooters from Europe, using $800 pistols made by Swedish co-ops.

I'm not a real gun guy, per se, but I bought a $25 refurbished Crosman 1377c pistol, which can shoot groups of one inch at 10m in my basement. (if only *I* were that accurate). Sometimes I'll take it to the fields behind my house and shoot from the hip at debris.

They are all hardware hackers of sorts, and regardless of ideology and nationality. know the importance of merging with the machine to make the perfect shot. These guns are relatively quiet, and shooting the pistol in the basement is paradoxically calming, and pretty fun.


Posted by: gareth on Saturday, November 29, 2003 - 12:31 PM EST


If you thought those Billy Bigmouth animatronic bass were creppy and stupid before, just wait 'til you hear your mother-in-law talking to you through one! This guy is creating an embedded Linux videoconferencing system using a Billy Bass. So far, he's only made the gag gift say whatever he wants it do say, and he hasn't updated the site in a long time, but given the holiday season, and the fact you might end up with one of these suckers, we thought we'd offer some hacking inspiration. Any amount of hardware hassle is worth it if you can make it stop singing that damn "Don't Worry Be Happy" song!



Posted by: gareth on Thursday, November 13, 2003 - 02:55 PM EST

Nice piece on O'Reilly's Wireless DevCenter on creating a wireless network, without a hardware router, using Windows XP's built-in ICS (Internet Connection Sharing) feature. From the book, Windows XP Unwired, by Wei-Meng Lee.



Posted by: mrklaw on Tuesday, October 07, 2003 - 08:10 PM EST


Inventor and roboticist Trevor Blackwell has created a homemade Segway-like scooter out of wheelchair motors, a gyroscope, NiMH batteries for RC cars, and a battlebot motor controller, and some other electronic components. It only cost him about $2500 and about a week of work to do it.
Via raelity bytes.


Posted by: Craniac on Saturday, September 27, 2003 - 09:07 PM EST

Matt Haughey writes a review of Snapstream software, and says it compares favorably with his Tivo.
And Haughey is fairly fanatical about his Tivo.


Posted by: Craniac on Saturday, September 27, 2003 - 10:16 AM EST

A great little documentary on Fisher-Price's now legendary Pixelvision.

Posted by: nate on Wednesday, August 27, 2003 - 06:05 PM EST


Check out this amazing home built in-dash car PC based on a mini-ITX board. The Integrated Car Entertainment unit (ICE) is a spectacular example of what one can do with one of these boards if you've got a little cash and a lot of inspiration. The ICE integrates voice control features and a touch-screen from a glove-box mounted PC running Windows XP with 40 gig hard-drive. The whole thing is even removable so the owner can transfer files from his home PC. Amazing work!

Update: The creator of this project has set up his own page, and given me a few details about the equipment used. In particular I was interested in the screen, which it turns out is from Xenarc called the 700TS. It's not cheap -- around $600, but even so I'd reckon the parts for this project cost less than $1000. Not bad for such a kick-@$$ system.


Posted by: gareth on Friday, August 22, 2003 - 01:22 PM EST

IP legal eagle and Creative Commons architect Larry Lessig has a bit on his blog about vacuuming CAT5 network cable through kinky conduit (via bOINbOING):
But when we tried to run the Ethernet cable from the roof to the basement, we discovered that the conduit makes 3 90-degree turns and one 45-degree turn, and it was not at all clear how one pushes a cable through such a maze.

So of course we turned first to the internet. I typed in a totally natural language question into Google (which I find these days is increasingly the best method): something like "how do you thread a cable through a long conduit with 90 degree angles." The first post that came up was a thread from some list titled Threading fiber through a long conduit. This thread reported no good luck, but it had the kernel of an idea: a vacuum cleaner.

So we took a bit of foam, tied it to the end of a roll of kite string, and connected a small Shop-Vac at the other end of the conduit (which is at least 50 feet long). Bingo. The key, it seems, is to have a big but light obstruction, and google at hand.




Posted by: Craniac on Wednesday, July 23, 2003 - 01:15 AM EST

I am installing a new laptop harddrive for the third time in three months. It's a long boring story. Anyway, here is my list of essential freeware (all of it googleable) that I plan to reinstall.

gaim
putty
mozilla
explorer updates
winmedia updates
win2k updates
open office: I only need Word to open wordperfect files that I keep getting (Utah is the former home of WordPerfect)
nvivo
palm desktop
irfanview
gimp
gtk
cms disk cleaner
netstumbler
ws_ftple
iceows
winamp
razor
cdex
dvix
Gimp for windows
Matrix html editor
Notetab lite
Audacity
handful of batch files.

This time around I'm burning a cd with all of these in one place, so that recovery will be a little quicker the next time.

What's on your list of essential Windows freeware?



Read more... (192 bytes more) 37 Comments
Posted by: Craniac on Tuesday, July 22, 2003 - 11:42 AM EST


Build a wireless antenna from a Nalley's Big Chunk Stew can. This great page also includes a WiFi antenna shootout.



Posted by: Craniac on Monday, July 14, 2003 - 01:02 PM EST

road_tech.txt

So my wife is driving the kids 800 miles to see her family in Oregon. I have to work, and will meet up with her in a couple of weeks. I've been trying to figure out how to keep our kids, 6,3, and 2, respectively, from killing each other or going catatonic on the 13 hour trip. We've got the usual assortment of road games, coloring books, stickers, legos, snacks and music, but at the last minute it occured to me that maybe a portable dvd or a gameboy would make a big difference. If I can just neutralize the six year old, then he won't torture his little brother when he gets bored. The problem is that I am cheap, and not totally excited about dropping almost $200 for the cheapest available W*lmart dvd player. So I've come up with a couple of other options and wanted to solicit your input:

1. get a $40/350 watt inverter, then take our existing small tv and vcr, duct tape them together, and make our own portable entertainment center

2. Get a Pixter (kiddy PDA) instead of a gameboy

3. Buy the $178 Initial dvd player from CrapMart, then sell it on Ebay when the trip is over. Or keep it and wire it into the car speakers and use it as a combo dvd/cd/mp3 player.

4. Travel back in time and install a $200 bookpc with a $100 overhead lcd. Figure out some way to justify the cost later. Put a wireless card in it, and get a wireless keyboard. Put a bunch of games on it too. While visiting the past, figure out a way to protect Sarah Connor from evil terminator.

5. Quit crying and remember that when you were a kid, you drove across the country with nothing more than colorforms and lived to tell about it.


Posted by: mrklaw on Thursday, June 12, 2003 - 01:04 PM EST


Tired of wimpy vibrations coming from your game console? Add the X-Shok to your controllers to give yourself a 20,000 volt jolt every time you get hit in Mortal Combat!


Posted by: gareth on Friday, May 09, 2003 - 02:07 PM EST


Does THAT look like a case mod to you? Well it is. Some Japanese fella, who'll likely never get any closer to a real woman than crafting his PC case into one, made this life-size "action figure" with a PC embedded in it. Guess where the CPU is located? And the...ah...exhaust fan? What, no status lights for nipples? I guess that'd be too tacky.


Posted by: gareth on Monday, April 28, 2003 - 09:05 PM EST


Nifty do-it-yourself article on building a simple "warspying" receiver rig (which allows you to tune in other people's X10-based video signals).



Posted by: gareth on Tuesday, April 08, 2003 - 01:57 PM EST


Really nifty article on Flakey.Info about turning an Apple Airport Wi-Fi base station into a multi-antenna system using a pigtail antenna and connector. The N-type connector on the pigtail can be used to mount an external antenna cable, an omni-directional antenna (shown), a "cantenna," or a bi-quad antenna.

(Check out the nifty bi-quad, waterproofed by building it inside of a Tupperware container. I wonder how much of a sales boost Pringels and Tupperware are enjoying as a result of the community wireless movement? They've become staples of many a node.)


Posted by: nate on Monday, March 31, 2003 - 02:35 PM EST


MSI Computer, maker of computer components and barebones systems, has announced a new system specifically for the home entertainment server market - the MEGA (MSI Entertainment Gaming Appliance). The case sports an innovative built-in display that shows MP3 information or other features much like a home stereo, and has a button layout that appears to make using the system as a media server simpler. The internal componants support either AMD or Intel P4 chips, and include integrated AGP 8x display hardware, and USB 2.0, firewire ports, and S-video out. Accessories include TV tuner, FM radio, wireless remote and keyboard, etc. as well as your choice of DVD/CDRW drives and hard drives (all BYO). Price is not known at this point, but units are expected this summer.


Posted by: mrklaw on Wednesday, March 26, 2003 - 07:52 PM EST


One currently popular casemod is to add a small color LCD display to the front of a PC case. Now, one casemodder has come up with a creative way to have an LCD display and still have the use of his floppy drive. He has motorized the display to move up and down like a motorized car window.


Posted by: nate on Wednesday, March 19, 2003 - 02:33 PM EST

Boingo, developer of WiFI networks for public access, has put together a HotSpot in a Box package that allows anyone with broadband access to set themselves up as a Boingo affiliate. For just $700, you get a Colubris CN3000 router/firewall that supports up to 100 simultaneous users, software and marketing materials. Every time someone logs in to your Boingo network, you get $1, and there's a bonus $20 for every customer you sign up. For those with a little tech savvy, this offers a turnkey opportunity to set up a big WiFi network for you and your neighbors that could bring in a good income, assuming you live in a densly populated area. The cost to end-users is $50/mo. for unlimited use, but only $25/mo. for 10 days of use.


Posted by: Craniac on Sunday, February 16, 2003 - 05:21 PM EST

Stinky pesticides got you down?
Eliminate your nasty pest problem with your own laser bug zapper.


Posted by: Craniac on Monday, February 10, 2003 - 12:09 AM EST

Ever want to build a pc inside a toaster? With the Mini-itx motherboard, you can.




Posted by: Craniac on Friday, January 17, 2003 - 09:05 AM EST

DIY hack for Orange SPV smartphone revealed
A bunch of keen users of Orange's SPV smartphone were hacked off that they couldn't load third party applications onto their mobile phones. So they discovered a way of manually editing two configuration files using a PC and sending those changes down to the SPV via synchronisation software. Delighted with their achievement, these hackers promptly published the necessary instructions on the Internet. This has led to a bizarre situation whereby SPV owners can go onto Orange's Update web site and download a patch that will prevent the 'hack' from working - even though the only person that could install the hack would be themselves. Eh? To give these enthusiasts some incentive to stop finding ways to make the SPV more useful, Orange has announced that in about 45 days time it will probably launch a Web site aimed at helping those who want to develop applications which it will officially approve of.
Posted by: gareth on Sunday, December 08, 2002 - 06:18 PM EST


We're big fans of PC case moding here at Street Tech Labs, so we were especially thrilled to get turned on to RetroSystems. They have an awesome little gallery of some totally wacked retro-mods (Amigas running Windows, Mac SEs running Windows, PC/coffee machine hybrids (shown here), two PCs made into a V8 engine block, and more. They even sell mod kits for turning Amigas, Ataris and Nintendo game consoles into modern day PCs.


Posted by: mrklaw on Tuesday, December 03, 2002 - 06:18 PM EST


A man named James Gentles has come up with a way to take pictures from a camera suspended from a flying kite. The DIY piece he has created includes scematics for a simple modification to make the Aiptek Pencam take pictures every five seconds. With the 80 picture capacity of the camera, that gives you nearly seven minutes of flying time.



Posted by: mrklaw on Tuesday, December 03, 2002 - 01:33 PM EST


GideonTech has a DIY Guide on selecting an LCD panel and an overhead projector for an inexpensive projection screen TV/computer experience.


Posted by: winkler1 on Friday, November 08, 2002 - 12:12 PM EST


I added another screen to my PC, and it turned out be ridiculously easy (YMMV) under Windows 2000. (stop giggling, Mac people!).

This is perfect for info junkies to get more screen real estate, using spare screens and any old PCI card.

What better way to achieve the paperless office than to fill it with monitors?


Posted by: mrklaw on Thursday, November 07, 2002 - 11:02 AM EST


A security company called iDefense has announced that they have discovered a vulnerability in the Linksys BEFSR41 EtherFast Cable/DSL router. The vulnerability allows someone to crash the router by simply typing a URL into their browser. If remote management is turned on, then this can be done from anywhere on the internet.

Upgrading the firmware to a version newer than 1.42.7 will fix the problem.


Posted by: joel on Saturday, November 02, 2002 - 01:20 PM EST


When I was a kid, people did whacky things like put neon tubes on the bottom of their hand-me-down Japanese import cars. Today, it's all about customizing your computer to equal levels of refinement. On this site, which caters to the customizing crowd, you can read all about the latest mods in the Mods Dictonary. Heard of Appliqués, Fan Grills, Case Windows, Electro-luminescent cable (EL cable), or the infamous Hard Drive Mod (where you open up the sacred dust-free "skull" of a hard drive to replace the top plate with transparent plastic)? Totally destructive in terms of drive life and data security, it's done for the sheer beauty of it. You can also get a drive bezel painted to match the rest of your case for a few bucks.

Heavily tweaked PC cases -- the muscle cars of the 21st century!



Posted by: gareth on Monday, October 28, 2002 - 10:23 PM EST


I've just finished reading the best damn robot book I've ever read (and I've read plenty!). The book, called Junkbots, Bugbots & Bots on Wheels, is by Dave Hrynkiw. Street Tech old timers will remember Dave from when he was a "Geek in Residence" here years ago. The president of robot parts and kit company, Solarbotics, Dave has been a tireless champion of BEAM robotics for years. BEAM (which stands for "Biology, Electronics, Aesthetics, Mechanics") is a fascinating bottom-up approach to robot building. Taking cues from biology, BEAM-makers mainly use analog electronics to create surprisingly lifelike behaviors in (usually) solar-powered, autonomous, bug-brained bots.



Read more... (2033 bytes more) 184 Comments
Posted by: gareth on Monday, October 21, 2002 - 02:15 PM EST

Cool little tip in the latest Wired. Instead of buying a TeleZapper, that little inline phone cable gizmo that tricks telemarketing robo-dialers into thinking they've gotten a disconnected number, you can easily make your own. All you have to do is download this WAV file. You can either play this 3-tone sound file into your outgoing answering machine message as is or trim off the last two tones. These are the tones you hear when you get a disconnected number. Only the first tone is required to trick the robo-dialer into thinking that your number is a dead-end (and they'll take you off their list).


Posted by: nheasley on Thursday, October 17, 2002 - 03:49 PM EST

The New York Times has a story on Michael Naimark's report on the topic of defeating security cameras with a simple $1 laser pointer. While most of us probably figured that a laser pointer would cause trouble for video cameras, apparently this fellow has done a fairly thorough analysis on the effect, and finds that it's actually much more effective than we might have thought. The info on the web isn't very detailed, but it's unclear whether the "white-paper" mentioned in the NYT is the same one already posted on the web. We'll check his site in a week to see if there's something more detailed.


Posted by: gareth on Saturday, September 21, 2002 - 11:32 AM EST

A review of O'Reilly's Safari Online Tech Book Service, written by Bruce Dykes, is now available in the Reviews section,


Posted by: gareth on Saturday, September 21, 2002 - 10:34 AM EST

Neoseeker has a useful guide to tweaking Windows XP. Check it out.


| | |
| --- | --- |
| Brought to You By | |
| | |
| --- | --- |
| Advertise | |
| | |
| --- | --- |
| Recent Articles | |
Monday, March 17
·
Dorkbot DC March Meeting (0)
Thursday, February 28
·
Rules for Roboticists (0)
Monday, February 25
·
Killer-cool Solarrollers on Flickr (0)
·
Dorkbot DC Tommorow Night! (2/26/08) (0)
Wednesday, February 13
·
DIY mercury testing (or NOT) and new Home Chemistry book (0)
Friday, January 18
·
First Dorkbot DC/Make: DC Joint Project Event (0)
Monday, January 14
·
Dorkbot DC/Make: DC Project Night, This Wednesday! (0)
Tuesday, December 11
·
Review: LEGO MINDSTORMS Library (0)
·
I want an Arduino-powered Christmas, baby! (0)
Tuesday, December 04
·
Geekly Gift Wrap (0)
Older Articles
| | |
| --- | --- |
| Recent Reviews | |
| | |
| --- | --- |
| Special Features | |
· The Rules for Roboticists (Feb 28, 2008)
· Mouse Dissection 101 (May 02, 2007)
· Mousey the Junkbot FAQ (Apr 30, 2007)
· How-To: Build BEAM Vibrobots (Jan 14, 2007)
· [Dead Inventors] (Jan 14, 2007)
· How-To: Build a Robot from a Coat Hanger (Sep 20, 2006)
· Twin-Engine Solarroller (Aug 30, 2006)
· Blow Your Socks Off! (The Bell Rocket Belt) (May 05, 2006)
· The SCO Monkey Trial (A Street Tech Intro) (Dec 08, 2003)
· Gar's Tips on Sucks-Less Writing (Oct 26, 2002)

| | |
| --- | --- |
| Poll | |
| | |
| --- | --- |
| The Federation | |