| | |
| --- | --- |
| | User Login |
| | |
| --- | --- |
| | Main Menu |
| | |
| --- | --- |
| | Street Noise |
| | |
| --- | --- |
| | Utilities |
| | |
| --- | --- |
| | RSS Feeds |
| | |
| --- | --- |
| | Who's Online |
Currently no members online:)



You are an anonymous user. You can register for free by clicking here

We have 0 guest online !
Posted by: gareth on Tuesday, November 17, 2009 - 07:52 PM EST




We've started our massive menu of holiday gift guides on MAKE. We'll be running them from now until Christmas, and covering everything from dangerous gifts (things that go woosh, boom, splat) to crafting gear for guys. Guest guiders will include Bill Gurstelle, from Backyard Ballistics, and Diana Eng, from Project Runway/Fashion Geek.

Here's my introduction to the series and my first guide (on geek toys for grown-up girls and boys).


Posted by: gareth on Tuesday, October 13, 2009 - 10:29 PM EST




I hope you have our Make: Online Halloween contests on your radar. We've teamed up with Microchip, Inc. this year and are giving away Microchip products (microcontrollers, sensors, I/O boards, etc.) leading up to our big Halloween contest where we'll be giving away nearly $1,000 worth of microcontrollers and accessories. To enter the weekly drawings, you just have to comment on the appropriate item on MAKE. To enter the big contest, you need to do a Halloween project that involves any brand of MCU, document it, and send us the deets.

Full contest details here.





Posted by: gareth on Monday, March 17, 2008 - 03:59 PM EST

Tuesday, 25 March 2008
7 PM - 9 PM (ET)
ALWAYS FREE!
Location:
Smith Hall of Art, Room 114
George Washington University
801 22nd St NW
Washington, DC 20037

Tom Lee : Cheaper Arduino Wifi


Bringing ethernet connectivity to the Arduino for around fifty dollars, Lady Ada's XPort Shield has gotten people understandably excited. But with a little elbow grease and a custom firmware, you can do even better: a $10 component can bring Ethernet, wifi and a full Linux environment to your microcontroller project. Not bad, right? Tom Lee will explain how, and show a simple Arduino-based ambient display that uses the approach to show Metro schedule information.

Tom Lee is a DC web developer and technologist who contributes to DCist, Techdirt and whatever other blogs will have him.

Gareth Branwyn : Jack Parsons: The Original Burning Man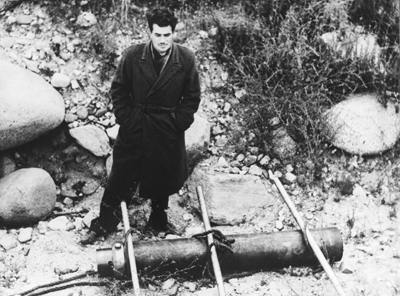 Gareth will present a "Maker Profile" on under- appreciated American rocketry pioneer Jack Parsons, based on "Darkside Rocketeer," his piece on Parsons running in MAKE Volume 13.

Jack Parsons is one of the most important figures in the history of American rocketry and space development. He invented the JATO (jet-assisted take-off) motor-- America's first rocket program, co-founded the Jet Propulsion Laborartory and Aerotech Corporation, and created the formulations for solid rocket motors still in use today. Unfortunately, Parsons' controversial private life -- as a practitioner of ceremonial magick, a follower of infamous British occultist Aleister Crowley, and as a devout hedonist -- has caused many of his technical achievements to be shoved into the closet of history. Parsons' untimely death in a mysterious home lab explosion, has only added to the sordid nature of his story.

Gareth will talk not only of Parsons, but the group of fellow amateurs and CalTech students he worked with, known as The Suicide Squad, and the amazing intellectual backdrop of Pasadena and CalTech in the 1920s and '30s.

Gareth Branwyn is a writer on technology and fringe culture. He is a contributing editor to MAKE, writes for the Make: Blog, and is an editor for O'Reilly's Make: Books imprint.

Welcome to Dorkbot DC!


Posted by: gareth on Wednesday, October 24, 2007 - 10:09 PM EST


I have to admit that sometimes I'm a style over function guy. I've been known to suffer for fashion. What can I say? I'm an extremely visually-oriented person, so things that look unspeakably cool juice my brain with all sorts of pleasure chems. So it's no wonder that I just HAD to have the black MacBook, even though you basically pay at least a hundred bucks extra for a black paint job. I'd also heard beforehand that it was a royal pain to keep clean. But that satiny, matte black finish -- it was just too damn tasty to resist. So I got one, and I love it. I love it so much, I polish it every day (okay, often *several* times a day) like a classic car. Good thing too, 'cause the BlackBook attracts grease like you can't imagine. By the end of a busy day, it looks like a cross between a bus station vending machine and a crime scene dusted for prints, slick with grease and dotted with finger- and handprints.
I was lucky enough to already have the ultra-soft cleaning cloth that came with my equally high-minded Logitech DiNovo keyboard. But I kept misplacing it, or having to traipse all over the house to find it. I started also using an old Minolta lens cloth I had, but it's kind of small.
This past week, while staying at the Radisson Hotel for Maker Faire Austin, I found the perfect BlackBook cleaning solution: the hotel shoe mitt! There were two of them clipped to the laundry bag in my closet. They're the perfect scratch-proof fabric and you can put your hand inside to apply more rubbing pressure, clean around the edges, etc. It's quicker than a small flat cloth and you can do a much more thorough job. And the mitts are free! If you travel a lot, you can collect a bunch of them in no time. Now my foolishly impractical grease-loving BlackBook looks as untouched by human hands as its pretentious designers intended. And I'm a much happier fashion victim as a result.
Posted by: gareth on Wednesday, September 26, 2007 - 05:59 PM EST


If an IED (Improvised ELECTRONICS Device) gets you nearly gunned down at the airport, will a PICTURE of one also get you cavity searched? My guess is yes. But I want one anyway. Modeled here by one of the MAKE cohort and founder of Squid Labs, Saul Griffith. The shirt was designed by Ed Lewis. No word on if they're for sale or not.
BTW: Tim O'Reilly has a wonderful profile piece on Saul on O'Reilly Radar.
[Via Make]
Posted by: gareth on Tuesday, September 25, 2007 - 01:57 AM EST


Steampunk Magazine #3 is out. Yay. You can buy or download you copy here.
Posted by: gareth on Tuesday, September 25, 2007 - 01:23 AM EST


UK steampunk/macabre artist AlexCF continues to outdo himself. Each of his dusty, time-worn kits and cabinets of wonder get more ambitious and layered with staggering amounts of detail. His latest piece is called the Bio-Etheric Laboratory: Experiments in Reanimation. Amongst the familiar antique bottles, unnaturalist notebooks and field drawings, candles, antique labware, and other curious artifacts sits a severed ape forearm. An animatronic severed ape forearm. Appropriately, it's powered by a knife switch mounted on the case, so you can have hours of fun playing the modern Prometheus. And just in time for Halloween!
[Via Brass Goggles]
Posted by: gareth on Wednesday, September 19, 2007 - 08:30 PM EST

From PC World:
More than a year after claiming to have found a way to take over a Macintosh computer using a flaw in the system's wireless card, David Maynor has published details of his exploit.

The details were included in a paper published in the September issue of Uninformed.org, an online hacking magazine. The lengthy paper describes how to run unauthorized software on a Macintosh by taking advantage of a flaw in Apple's AirPort wireless drivers.
Read the rest of the piece...


Posted by: gareth on Friday, September 14, 2007 - 06:48 PM EST


Steampunk bellydancers? Now that's the kind of micro-specific taste tribe that only the interweb could put together. But steampunky women, moving the world on hip-hugging corset belts bangled with all manner of clockwork curios and other techne bits? What's not to love? I especially love how the belt apparently says "Not Yours." Gotcha.
By the way, the goth-white midriff seen here belongs to steampunk artist Libby Bulloff. Her show "Pipe Dream" can be seen through the month of September at the Buskirk Chumley Textillery Gallery, Bloomington, IN.
Posted by: gareth on Thursday, September 06, 2007 - 04:21 PM EST


The next Dorkbot DC is this coming Monday, Sept. 10. This'll be our first meeting away from our old home, Provisions Library. This one will be at the Marian Koshland Science Museum of the National Academy of Sciences (6th and E Streets, NW). Above is a PDF flyer you can print out and distribute. See the Dorkbot DC site for more details. I hope to see lots of local Street Techies there!
Posted by: gareth on Thursday, August 30, 2007 - 12:43 PM EST


I have a perhaps unhealthy interest in other people's stuff. I love going into someone's home and scanning the books on their bookshelves, looking at the mags in their magazine rack, their stacks of CDs, hell I'd go through their snail mail if that didn't cross over into creepizoid territory. No, I don't care to see what bills they have or their personal letters-- that doesn't interest me -- I want to see what catalogs they get, what kind of junk mail, what subscriptions they get. I think you can tell a lot about someone, what big and little ideas they trade in, by standing in the path of their media feeds. So I'm (also perhaps unhealthily) attracted to all of the "show us your stuff" type photo sets on Flickr and elsewhere. On Lifehacker, they have another of their "Show Us Your Go Bag" gallery pieces. It's amazing to me how much crap people carry around. One guy had 52 items in his bag. I thought I carried a lot, in my pockets, belt-clipped, and shoulder-bagged, but I'm a lightweight in comparison.
Posted by: gareth on Friday, August 24, 2007 - 08:44 PM EST


Ben Rollman, the robot portraitist we covered earlier, is quick! He's already done my pic and posted it, with video of him drawing it to follow soon ((Update: Here's the video). Nice job!
I love how he turned the tables from the original image I sent, a Matt Billings pic of me from Dorkbot DC (seen here) where I'm holding one of MY robot minions. In Ben's illo, CyborGar toys with a puny human minion. I like the blue borg lenses used to suggest my glasses. Very Molly Millions.
Thanks, Ben!
Posted by: gareth on Friday, August 17, 2007 - 12:05 AM EST


Hackszine has a link to a cool Atari game label maker. You just upload your art, game title, and other particulars, and it generates a label. I just made this one with one of my son Blake's digital paintings. Fun.
Posted by: gareth on Monday, August 13, 2007 - 06:52 PM EST


Our pal Jake von Slatt continues with his plans for world media domination, this week getting ye ol' shout out in Weekly Dig, a Boston entertainment rag. He appears in a piece entitled "Good Bostonians." I like the way the piece opens: "People suck. Most of them, anyway. Especially around here. Or maybe not..."

And the piece contains some not-so-subtle hints of several of Jake's next projects, including:
For now, the burner -- a hair-dryer-shaped thing made out of pieces of an electric belt motor, an old metal bed-frame, the fuel injector from a BMW and a bunch of scavenged computer parts -- is lying in several pieces in the garage. When it's done, its creator says, it should be able to melt cast iron at 2,800 degrees Fahrenheit.

"I think it will make spectacular flames. And the internet loves spectacular flames," he says, grinning.
Yes we do. Indeed we do.
Posted by: gareth on Sunday, August 12, 2007 - 12:08 AM EST


I don't know about you, but I've never grown out of lunchboxes. It's one of the few reasons I wished I didn't telecommute to work. I'd love to lug my lunch onto the Metro with one of these jobbies, just a few of the cool pails available for fellow never-grow-up nerds on the go, at lunchboxes.com. They have a great selection of cheap lunchboxes from all sorts of pop and fringe-pop genres, from comic books and movies to music, TV, and cartoons. I may not be able to resist that Too Much Coffee Man box. Doesn't appear to have a thermos, tho. What a snooze. A TMCM lunchbox that can't contain caffeine? That's an existential dilemma worthy of the mughead himself.
Posted by: gareth on Thursday, August 09, 2007 - 01:15 PM EST


Oh man, check out this awesome hand-held Tesla coil, a.k.a. plasma gun. Details:
A Power Pulse Modulator circuit is used to drive two small high voltage ignition coils wired together in an 'anti-parallel' configuration. The output is rectified and used to charge the tank capacitor of a small spark gap Tesla Coil.
Cool how they used a cordless drill as the power source, trigger switch, and housing.
Posted by: gareth on Monday, August 06, 2007 - 04:21 PM EST


It's always annoyed me that the term "jet pack" is used when the device in question is usually, technically, a liquid fuel ROCKET pack. It's not exactly clear what technology Yves Rossy is using ("Fusionman," as he's called when he dons his wings, is tight-lipped on the details), but it *is* clear these are jet engines, four of them. The gorgeous, foldable wings are carbon composite. He has logged some 30 flights with the jet wing and can go for up to six minutes and travel at a speed of 100 knots (over 115MPH).
Posted by: gareth on Saturday, August 04, 2007 - 06:33 PM EST


Being more of a hardware guy, I'm always excited to see what hardware hacks are on display at Defcon (the annual hacking convention), starting with my MAKE colleague Joe Grand's Defcon badges. This year's is a swanky, modern number with a matrix of 95 surface-mounted LEDs and two touch-sensitive buttons. The badge uses a Freescale MC9S08QG8 MCU and has provisions on the PCB for a serial connector, an accelerometer, and a ZigBee wireless chip (all of which are available at the con).
Programmer and photographer Dave Bullock has some details on his blog about soldering on a connector and hooking his badge up to a laptop to mod the display code. He also has links to the Wired coverage of Defcon (Dave's doing the photogs), including images of Joe Grand's blinged-out "Uber" badge. Show off :-)
Posted by: gareth on Monday, July 23, 2007 - 01:39 AM EST


Tinkergirl at Brass Goggles points us to these gorgeous steampunk-inspired photo illustrations, sort of steampunk/Victorian pin-up
[Worksafe at all but the most prudish employs.]

.
Posted by: gareth on Wednesday, July 18, 2007 - 05:29 PM EST


Our pal Jake von Slatt sent us this:
When the Boston Computer Society closed it's doors in 1996 the company I worked for took over their office space.

Since I had been a member, I knew the important role this group played in the early years of personal computing so I cut the logo out of the drywall before the workers arrived to demolish the partitions for our new offices. This sign has hung in my office ever since.

At this point I'd like to replace it with something better reflecting my current mania and would like to give it to someone for which it has meaning.

If that's you (and you're in the Boston area) send me an email at jake.[at].vonslatt.[dot].com to arrange pickup.
Posted by: gareth on Wednesday, July 11, 2007 - 08:31 PM EST


I can't speak for everyone at last night's Dorkbot DC, but it *looked* like a good time was had by all. I know *I* had tons o' fun. It was a BEAM robot workshop, organized by Tim Slagle (great job, Tim!). We built Solarbotics kits or homebrewed BEAM critters with Solarbotics parts. It was nice to have a "knitting" event where we could all sit around and talk, get to know each other better, have a few laughs, etc. while we worked on some electronics.
Several people informally showed off projects, including Mark Adams's six-legged Basic Stamp-based walker (see below). Dig the alligator-clip mounts for the LCD display. Classy. The display shows program execution in real time. Thomas Edwards also showed the progress he's made on his touch over IP project. A few people learned to solder and started work on their first robot. Touching, really. You never forget your first bot. [Sniff, sniff]
More pics by Matt Billings here. A few from Thomas Edwards here.
Posted by: gareth on Friday, June 29, 2007 - 01:00 PM EST


Our pal Jake von Slatt gets the front n' center star treatment on Wired today, with an interview and a gallery of some of his work. Congrats, Jake!
In the slideshow of projects, he includes the above pic of an old radio he's currently converting to a digital music machine. Here's what he says about it:
"There are a million 'MP3 player in old radio case' mods, but with this one I intend to entangle the very DNA of these two devices The filament supply of the radio will be tapped and regulated to power the MP3 player and the output of the MP3 player will be spliced directly into the audio output stage of the radio's vacuum-tube amplifier. I'll then load it with a bunch of period music and radio plays."
We like the way this guy thinks! Make him Fabricator General and Minister of the Manufactorum!
BTW: If you haven't seen my Wired News steampunk piece from a few weeks back, it's here.
Posted by: gareth on Tuesday, June 26, 2007 - 12:26 AM EST


Here's a cool, quick hack. I just went to buy some D-cell batteries and found two displays in the store with every battery type BUT D. They seem to be getting rarer. I already had a bunch of Cs on hand. Using four (or five, or six) quarters, you can make up the difference in the battery holder and adapt C-batteries where Ds are called for.
[Via Lifehacker]
Posted by: gareth on Monday, June 25, 2007 - 09:11 PM EST


Sorry I haven't blogged in a few days. I was away at Foo Camp, O'Reilly's annual live geek wiki, unconference, and camp out. I had an amazing time, met a lot of fascinating new people, reconnected with lots of still-fascinating old people, had a few awkward interactions with people who think they're more fascinating than they actually are, etc.
I'll offer up my recipe for a delicious Foo Camp Cream o' Geek Reduction after my body catches up with my brain (or is it the other way around?). Anyway, I'm crispy-fried and can barely walk. I'm going to sleep. Wake me up if anything interesting happens.
In the meantime, check out this pic of David Pescovitz doing a little re-branding of Larry Page's Google helicopter. See Scott Beale's other Foo Camp photos here.
Posted by: gareth on Monday, June 18, 2007 - 02:10 AM EST


I have an article, called "Steam-Driven Dreams: The Wondrously Whimsical World of Steampunk," up on Wired News. It's a brief tour of the art, tech, and media of the growing steampunk movement, as told through pictures (and my pulchritudinous prattlings).

Here's a snip:

Steampunk Magazine
Every movement needs its house organ, its broadsheet for posting manifestos. In just two issues, Steampunk Magazine: A Journal of Misapplied Technology has established itself as a worthy mouthpiece. True to form, it's available both in a treemeat version, for $3 plus postage, and a free PDF.
So, how does the magazine define steampunk? It's inaugural issue says: "Steampunk lives in the reincarnated collective past of shadows and ignored alleys. It is a historical wunderkabinet, which promises, like Dr. Caligari's, to wake the somnambulist of the present to the dream-reality of the future. We are archaeologists of the present, reanimating a hallucinatory history."
I have no idea what that means but I'm just going to shut-up and drink the Kool-Aid.
[Shown here are a pair of one-of-a-kind brass goggles, created by UK artist Atomefabrik, and Datamancer's Steampunk Laptop.]
Posted by: gareth on Thursday, June 07, 2007 - 03:27 PM EST


Weta Limited sent us a link to their new "Promotional Transmission" for their staggeringly-cool line of Dr. Grordborts Infallible Aether Oscillators, a.k.a. collector rayguns. The pricetag is staggering too, at US$690. But Weta's only producing 500 of three models, so they're only likely to increase in value. And, if you buy one, you're automatically entered into a drawing to bag the other two. Where's my disposable income when I need it?
Posted by: gareth on Wednesday, June 06, 2007 - 01:38 AM EST


The Wacked Pack over at Evil Mad Scientist Labs have witnessed a miracle, the otherworldly appearance of our noodly overlord, the Flying Spaghetti Monster, on pieces of lowly Earth toast. Okay, so their CNC milling rig and a heat gun might have had something to do with it, but when you truly open yourself up to the wonders of science and technology, are these abilities any less miraculous? I see your virgin in an underpass rust stain and raise you a vision of divine fettuccine and meatballs, made possible by the glorious magick of switching electrons.
Posted by: gareth on Thursday, May 31, 2007 - 06:32 PM EST

This is pretty audacious, interesting, funny, and probably proves the inherent subjectiveness of computer system performance comparisons. Dubbed: "The Most Outlandish Computer Comparison Ever!" Guess who wins?

The most interesting, and saddest part, is their conclusion:

"Is this to say that the Mac Plus is a better computer than the AMD? Of course not. The technological advancements of 21 years have placed modern PCs in a completely different league of varied capacities. But the "User Experience" has not changed much in two decades. Due to bloated code that has to incorporate hundreds of functions that average users don't even know exist, let alone ever utilize, the software companies have weighed down our PCs to effectively neutralize their vast speed advantages. When we compare strictly common, everyday, basic user tasks between the Mac Plus and the AMD we find remarkable similarities in overall speed, thus it can be stated that for the majority of simple office uses, the massive advances in technology in the past two decades have brought zero advance in productivity.

"And that's just plain crazy."

We couldn't agree more.

[Via /.]
Posted by: gareth on Friday, May 25, 2007 - 05:26 PM EST


One of my favorite parts of The Happy Mutant Handbook was the "Urban Absurdist Survival Kit" with designs by the mysterious Ward Parkway, a.k.a. the incomparable Jim Leftwich. We all got to brainstorm ideas for the "kit," and Ward did the amazing sticker art for it all (and the lion's share of the content, as I recall). It was a popular part of the book. MTV even did an ad for itself using art inspired by the stickers. BTW: MTV, you scumbags still owe me $1,000. I helped create an ad for MTV and all I got was a stinkin' MTV sweatshirt.

Anyhoo, love for the HMH and Ward's stickers lives on. This guy liked the "EVOLVE: Support Mutation" sticker so much, he made it into a tattoo.

Looking over the Survival Kit again reminds me how brilliant these stickers are and how we should really try to get them online. It's SO much easier now to actually make them into stickers (& T-shirts, mugs, etc.)

UPDATE: Ward just sent us a copy of the original sticker:
Posted by: gareth on Wednesday, May 09, 2007 - 12:39 AM EST


The Moleskine journal craze may have officially jumped the shark with this badboy, an admittedly cool-looking HD stashed inside of a hollowed-out copy of one of the insanely popular French journals. Now, I love the stash-book concept as much as the next ex-stoner, but I'm not sure why you'd want to slice up a perfectly good, and relatively expensive, Moleskine, when another hard cover journal can be had in the gimme bins of your local Borders for a few bucks.
Okay, we might not be blogging about it if it were in a nameless black book. So, maybe the memetic value is worth the extra scoots. And we have to admit, the icon he made for his desktop is just too damn sweet.
Posted by: gareth on Sunday, May 06, 2007 - 03:21 PM EST

When I first saw this headline, I thought that maybe it was a computer worm that had been turned into music. But they're talking about an earth worm, playing a circuit-bent PCB, as it writhes around on top of it. As someone in the comments points out, given the mucusy wetness of a worm, while good for conductivity, might make this "hack" torturous for our little invertebrate friend. It's shown being released back into the yard when its gig is over, but it might have been quite the shocking adventure. "Oh, PETA...?"
Posted by: gareth on Monday, April 30, 2007 - 06:24 PM EST


Another day, another cool steampunk hack. This one is a scratch-built USB mouse fashioned from scrounged brass parts, wire, little bits o' fluff, and lots of great Victorian bluster.

[Via Brass Goggles]
Posted by: gareth on Friday, April 27, 2007 - 06:30 PM EST


A guitar builder from Baltimore, Jeff Ritzmann, saw our piece on Jake's clockwork guitar and submitted some pics of his own steampunky creation, a modded Rhodes Jackson V. He's putting it up for auction on eBay this Sunday. To demonstrate that it still plays, he kicks out the jams (MFers) on YouTube.
More pics after the jump...
Thanks, Jeff!
Read more... (207 bytes more) comments?
Posted by: gareth on Tuesday, April 24, 2007 - 04:57 PM EST


Our favorite geek watch emporium, TokyoFlash, has redesigned their website and added some new watches, including this wrist-band-based one, which seems particularly challenging to decipher, but maybe not as much as the JLr7, which you have to see to believe.

BTW: Did folks here see the reference to Tokyo Flash on 30 Rock? A geek in the building had something called (I think): The Japanese Pie Slice Watch (or something to that effect). Tiny Fey asks him what time it is and he has to mull it over for a while and then says, hesitantly, "I... think it's..." [whatever time he said]. Made me laugh 'cause everybody with a TokyoFlash has a lot of figurin' to do, when asked for the time.

BTW 2.0: I have a short piece on TokyoFlash in the latest MAKE, Vol. 9, called "Tokyo Time Hackers."
Posted by: gareth on Monday, April 23, 2007 - 02:32 PM EST


This month's Dorkbot DC will be held tomorrow night, Tuesday, at Artomatic, the massive DC art orgy holed up on several floors of an office building in Crystal City (hit the Dorkbot DC link for details and directions.

This month's speakers include Tim Tate. No, not Street Tech's Tim Tate, DC's Tim Tate, an amazing glass artist who incorporates tiny vid screens, LEDs, found objects, and other cool stuff into his blown glass creations. Really gorgeous work, and one of the best things at this year's event (so don't worry OUR Tim Tate, he's cool enough to dopplegang the name). Peter Blasser will also be presenting. We've covered Peter's work before. He's the crazy bugger responsible for the Fyrall Computer and other mad circuit-bends. Jack Whitsitt will also be talking about art in Second Life. AfterDork will meet up in the Artomatic Bar afterwards. Should be a wonderful program.
Posted by: gareth on Monday, April 16, 2007 - 12:00 AM EST


At Apple, even the swag packaging is pretentious! And the Applecore cares enough to lovingly detail the unboxing of a freakin' Apple Store T-shirt. Now, we're all for good design and smart packaging here at Street Tech, and we admit to several swoony Apple "out-of-box" experiences ourselvees, but this IS a bit on the obsessive side, don't ya think?
Posted by: gareth on Tuesday, April 10, 2007 - 11:34 PM EST


You may have seen this on MAKEzine already, but it was too freakin' cool to pass up. This guy in the Netherlands is selling a kit that turns the X and Y inputs of your oscilloscope into a clock. The kit uses the AtMega8515 microcontroller. It sounds like you can use it either on a scope that's in active use, or an old one that you want to dedicate as a clock. I laughed at the idea of dedicating a working oscilloscope to a clock (I don't even have my first scope yet, let alone one lying around!), but a quick peak at eBay shows a few old banged up (but working and cool-looking) models in the US$40-60 range. The clock kit costs $92 (69 EUR).
Posted by: gareth on Monday, April 02, 2007 - 03:38 PM EST


Last week, I got my copy of Recording The Beatles, a new magnum opus from Curvebender Publishing. I'm doing a review of it for MAKE Vol. 11.
I cannot begin to tell you how off-the-hook amazing this thing is. I was so excited by it, my hands were sweating when I first cracked it open. The "out of box experience" is intense. First off, it weighs a freakin' TON. It's oversized, hardbound, 540 pages long. It comes in a thick card slipcase, modeled on a '60s reel to reel master tape box. Besides the book, you get all sorts of nifty goodies, like copies of B&W snapshots of the Fab Four and their engineers in the studio, a two-sided repro of the lyric sheet for "A Day in the Life," a postcard to "The Beatles Band" from George Martin on vacation, a poster of the control surface of the main mixing board at EMI Studios, and other misc. stuff.
Inside the 11-pound wonder, you travel deep, deep into the minutia of the recording process. The book has detailed specs and photos of nearly ever bit of hardware used at Abbey Road from the mics to all of the tape machines and mixing consoles, the effects gear, the speaker systems, the studio instruments, the echo chambers, everything. The recording section goes through things like the Effects, how they were created, how they were used, what tracks they were used on, etc. There are even sidebar charts listing the tracks and the timecodes, so you can cue up the track to the place where various effects were employed. There are gorgeous photos throughout, even floorplans of Abbey Road and each of the studios within.
Read more... (1674 bytes more) comments?
Posted by: gareth on Saturday, March 31, 2007 - 12:07 PM EST


Another day, another brilliant Ben Heck hack, this time a very cool, sleek little Atari portable. Unlike many of Ben's hacks, which are one or two of a kind, he's thinking about etching a PCB for this one and selling 'em, for around US$300 each, with with trade-in of an Atari 2600 4-switch. Not bad. Also unlike previous projects, which are more conversation pieces than practical gaming systems, this one looks pretty usable. Look, the "giant" game cart forms a nice sun/bright light shade.
Posted by: gareth on Tuesday, March 27, 2007 - 11:27 PM EST


Ever since drooling over Todd Lappin's crazy control panels and industrial tech home decor, I've been itchin' to see what's for sale in the Cape Canaveral cast-off showrooms of America. Of course, there's always the legendary Black Hole in Los Alamos, which I'd love to visit one day. But the next time I'm in Hollyweird, I'm going to let my plastic do the talkin' at Norton Sales, Inc. in North Hollywood. They have rocket parts from all of your favorite makes and models: Atlas, Apollo, Gemini, Titan, Thiokol, Reaction Motors, ABMA-JPL. Oh please, tell me we get to kick the thrust chambers and exhaust bells on the lot! For your more down to earth industrial applications, they have lots of used hydraulics, flow values, hosing, regulators, pumps, etc. It looks like an amazing place in which to get lost.

[Via /.]
Posted by: gareth on Monday, March 26, 2007 - 11:52 PM EST


The next meeting of Dorkbot DC is this Wednesday at Provisions Library. Speakers include R. Mark Adams who'll be presenting his work on "Auralizing DNA," i.e. using data from the human genome to "auralize biologically-meaningful forms in new and interesting ways. Somewhere between a scientific technique and Musique concrčte is a new fascinating realm to explore."

Also Jon Singer of the Joss Research Institute will be talking about inexpensive and easily-constructed DIY ultraviolet lasers. And I will be bringing my latest toy, a WowWee R/C FlyTech DragonFly, to show off. Hope to see DC-area Street Techies there.

For more information and a link to directions, see our DC page on the Dorkbot.org website.
Posted by: gareth on Sunday, March 18, 2007 - 09:06 PM EST


TokyoFlash may have the corner on the high-tech watch market, but HD3, a group of Swiss designers, are gunning for the growing retro-futures market, at least steam-powered moguls. Their Vulcania watch was directly inspired by the fantastic machines of Jules Verne. The hours are found on a wheel displayed through a lateral porthole, while the minutes are shown on a disk, like a ship's "Chadburn telegraph." The power indicator is fashioned like a sextant and its winding mechanism can be seen underneath. On the back of the watch there's even a glass map of "Vulcania Island" with it's X and Y coordinates shown (as well as the visible watch-works beneath).

Only Dukes, Lords, and Marquis need apply, though. The site doesn't even mention the price and only eleven watches will be made. Check out HD3's other chronographs, which are equally high-end and old school.
Posted by: gareth on Thursday, March 15, 2007 - 12:37 AM EST


While serendipity searching today, I bumped into the rather Giger-esque sculptures of French artist Pierre Matter. Here are the Open Gallery pages of his work, and here's a page of photos on Knutz.net
Posted by: gareth on Wednesday, March 14, 2007 - 05:41 PM EST


Like many a geek, I become strangely enthused around rack-mounted gear festooned with lots of lights, toggle switches, buttons, and displays. Make those displays analog, needle gauges and... I need some time alone. So I was thrilled to discover the Flickr Control Panel Pool, and to see my old pal Todd Lappin right there in the middle of things. His Living Room Media Rack is awesome. Love his incorporation of the ThinkGeek TIX LED Clock (Top Right).

After his Control Panel set, check out his Project Precita set chronicling his house renovation/re-decoration using lots of recycled laboratory, industrial, and safety materials. Very inspiring. I wish I had the time, money, and energy to make my house into such a unique and cool piece of livable art.

[Via Boing Boing]
Posted by: gareth on Monday, February 19, 2007 - 01:16 PM EST


The next Dorkbot DC is tomorrow night, Tuesday, at Provisions Library (1611 Connecticut Ave. NW, Suite 200). An old Street Tech pal, Kirby Malone, will be presenting, along with his colleague at Cyburbia Productions, Gail Scott White. Also: Thomas Edwards will be giving a presentation on the Arduino, an open source embedded computing platform built around the Atmel ATmega microchip.

We're also going to be holding the first AfterDork, an after the event social, at the Childe Harold (and don't worry, you won't be called upon to quote any Byron, but do feel free).

I know some people came to the last Dorkbot as a result of my notice here, so I hope to see more Street Techies there this month! Last month was a blast.
Posted by: gareth on Friday, February 16, 2007 - 01:05 PM EST


OMG! Check out these amazingly cool steampunky lamps by German artist Frank Buckwald. Site is in German.

[Via Make]
Posted by: gareth on Wednesday, February 14, 2007 - 12:44 AM EST

Slashdot writes:
Looking for something more fun and less predictable than roses and chocolates this Valentine's Day? Write your love on the side of a satellite. This unusual approach to courting comes courtesy of students at MIT and Georgia Tech, as part of a larger initiative to pay for their research spacecraft, the Mars Gravity Biosatellite.
I like this comment:
Nothing says "I love you" like etching your girlfriend's name onto a cold metal construct and shooting it into the black oblivion of space.
Posted by: gareth on Tuesday, February 06, 2007 - 12:47 PM EST


Dorkbot DC member Matt Billings has put up some of his pics from last month's Dorkbot DC where Randall Packer spoke and I gave a presentation on BEAM robotics. The bot pics include the original Mousey the Junkbot and the Coat Hanger Walker (as seen in the Absolute Beginner's Guide to Building Robots and MAKE vol. 2) and the VCR Solarroller from the cover of MAKE Vol. 6.
There are some funny pics of me (I didn't realize I was this animated when I talked). See if you can match the caption to the photo: "No really. It's THIS big." and "Ouch. Ouch. Ouch. Crap, this is hot!" and "Ya get 'em going by shakin' 'em like this."
Posted by: gareth on Tuesday, January 30, 2007 - 10:18 PM EST


I've been hearing from other Street Techies in other cities that they're kind of jealous that we have a Dorkbot DC now and that they don't think they have enough...er... dorks in their town to support a Chapter. If that's the case, how about a virtual Dorkbot via Second Life? Regine at We Make Money... has a brief interview with artist Shintaro Miyazaki who's trying to organize Dorkbot SL.

Other Dorkbot Stories on Street Tech:

Posted by: gareth on Tuesday, January 30, 2007 - 09:43 PM EST


You got your Shuffle on my Hipster! You got your Hipster on my Shuffle! It didn't take long for two techno-trendy obsessions, the iPod Shuffle and the Hipster PDA to be combined. It's a natural when you think about it, given the clip on the Shuffle and the Hipster's need for same.

Other Hipster PDA coverage on Street Tech:


[Via 43Folders]
Posted by: gareth on Monday, January 29, 2007 - 03:03 PM EST


Itr seems like every week now somebody is doing some crazy steampunk device, hack, or mod and getting a flash mob's flood of attention as a result. This week starts off with Datamancer: Prestidigital Datamancery & Paraphrenalic Technofetishism's Opti-Transcripticon, a.k.a. Rich Nagy's scanner mod. He took a flatbed scanner and dressed it as a nifty-looking leatherbound book.

If you haven't seen Datamancer's site before, check out his other amazing pieces, such as the steampunk bass amp and his positively evil-looking '64 Caddy and '56 Ford pick-up. I just wish he'd finish the damn things.
Posted by: gareth on Thursday, January 25, 2007 - 03:15 PM EST


Last night's Dorkbot DC was wonderful, and jam-packed. There were some 70 people there! It was an amazing mix of artists, programmers, composers, engineers, museum curators, pirate/fringe radio operators, a nice range of ages, races, a lot of women. Really an inspiring mix of people.
Randall Packard did his faux gov't dept rant showing very unsettling slides of our American slide into fundamentalism. And then for something completely different, I talked about and demo'd cute little robots you build from junk that run around and annoy your housepets. Wheeee...
The pic above is of me demo'ing my BEAMbots. A PDF of my talk can be found here. Thomas Edwards has a few more pics of the night up on Flickr.
The next Dorkbot is on Feb 20th, at Provisions Library. Mark your calendars.
Posted by: gareth on Monday, January 22, 2007 - 11:31 PM EST


The next meeting of Dorkbot DC is this Wednesday, January 24th, at Provisions Library (7pm - 9pm). I will be giving a presentation on BEAM Robotics. Randall Packer, Secretary of the US Dept of Art & Technology (US DAT) will also be speaking. What? You've never heard of US DAT? That's 'cause it's a "virtual" gov't dept, created by Packard, a gov't agency as an art project. He's also the author of Multimedia: From Wagner to Virtual Reality. See the Dorkbot DC website for more details.
Posted by: gareth on Wednesday, January 17, 2007 - 11:54 PM EST


While poking around the Web, I bumped into this site for an experimental Japanese group called The Breadboard Band. They use (you guessed it) breadboards and basic electronic components to improvise audio and video works. Most of the site is, unfortunately (for us), in Japanese, but the images look cool and you can see video of their performances. It's more fun to watch and listen to than you might think, but probably a hell of a lot more fun to participate in.


Posted by: gareth on Thursday, January 11, 2007 - 12:59 AM EST


A site called Machine Tricks claims to show how easy it is to access one of those vending machines that sells iPods, cameras, and other high-priced electronics. Surely the barriers to entry are greater than clicking on an icon and having your way with a file explorer? Are security efforts really this bone-headed? If so, this is utterly insane.




Posted by: gareth on Wednesday, January 03, 2007 - 11:37 PM EST


Gear Factor posted this insane image (and video) of a GameBoy that got flambed in the first Gulf War and still allegedly works. As Gear Factor points out, given the extent of the damage, it's very likely that this is a burnt case that has gotten a new screen and innards. Still cool as a Cronenbergian "casemod," but given the fact that it seems to be in an exhibition somewhere, rather misleading.


Posted by: gareth on Thursday, December 21, 2006 - 02:42 PM EST


Our local chapter of Dorkbot, of which I am a founding member, got written up in the Washington Post. I unfortunately missed this meet-up, but Street Tech Geek Saint Alberto Gaitan was guest-host (filling in for Thomas Edwards) and has some great quotes in the piece:

"Dorks rule the world right now," says Gaitan, from the Washington chapter. "It's the age of the dork."

Amen to that, my cyborganic sibling.
Posted by: gareth on Wednesday, December 13, 2006 - 01:29 AM EST


The amazing Limor Fried, a.k.a. Lady Ada, and the equally talented and over-extended Phillip Torrone, a.k.a. MAKE Blog, have teamed up to create a laser-etching company in NYC, called AdaFruit. For US$100, you can get a laser etching on the cover of your laptop or other device. I think for smaller things, like MP3 players, it's cheaper. You can even give the laser etching as a Gift Certificate, which is cool. You can also spend Gift Certificates on any of Limor's kits (the MiniPOV, MintyBoost, and other kits we've enthused about here on Street Tech).
Posted by: gareth on Wednesday, December 06, 2006 - 12:30 AM EST


It's astounding how quickly folks have begun hacking into the Wii remote, and after figuring out it's a Bluetooth device, creating drivers and beginning to dream up apps for it on other systems. For a a lot of the latest, check out Liquidice's Wii Hacks Page, Wii Linux, and WiiModWii. Some of these sites are being hammered with traffic (esp. Wii Linux), so try back if you can't get through.

You can also search on "wiimote" on YouTube and find a lot of hack demos, like the above, which shows a guy playing Half-Life 2 on a Windows PC using a Wii controller.
Posted by: gareth on Tuesday, December 05, 2006 - 02:41 AM EST


Wow. Check out this awesome Nixie Tube Wrist Watch. It even has a Krusty the Clown-branded battery ("Krusty sez: 'If these suckers leak or explode, don't blame me'"). You might not be able to build or afford to buy one of the watches (the builder sold the last one for US$495), but you CAN download the Krusty battery label to make your own.
Posted by: gareth on Thursday, November 30, 2006 - 10:06 PM EST


This d00d used some MagLite parts, 12 1.2V NiMH batteries, and a 12V bulb...er overclocked to over 14V at about 140 watts. The result LOOKS like an unassuming flashlight but is capable of some 4000 lumens, enough to nearly instantaneous set stuff on fire. Awesome. I smell light saber duel!

[Via Digg]
Posted by: gareth on Wednesday, November 08, 2006 - 11:06 PM EST


Check out this incredible mod of a PowerMac G4 Cube turned into a miniature version of a PowerMac G5 with the its distinctive aluminum enclosure. It appears, if you look at the details of how he did it (the hyperlink at the bottom), that he made the entire enclosure out of ABS plastic sheet stock. Incredible. Just to be clear, the processor inside is a G4. The only G5 thing about it is the case design. Cute little bugger, don't ya think?
Posted by: gareth on Tuesday, November 07, 2006 - 03:00 PM EST


The November DC Dorkbot was held on November 1 at our new home, the amazing Provisions Library. If you live in DC, or are passing through, you've got to check out Provisions. It's a gorgeous space for gatherings and an unparalleled resource for those involved in social change and art-related issues and activities.
This was our fourth gathering and it feels like the org is starting to come into its own, finding a rhythm, an identity. Thomas Edwards, who initiated DC Dorkbot, does an amazing job of geek wrangling and doing the lion's share of putting these events together.
For the November gathering, Thomas continued his excellent presentations, with an introduction to and demo of PureData, the real-time, graphical audio/video/image processing programming environment. You can see his PowerPoint presentation here. Next, Tim Slagle gave a presentation on LEDs and their rather fussy voltage/current requirements. Then Mike Larsson showed off his Voodoo doll interface, "Voodoo Word," an electrified plushy that spits out nastygrams onto a computer screen whenever you stab it with a straight pin. I smell marketable wacky USB device! After Mike's presentation, Tim did a show n' tell on his scrolling LED Belt Buckle (a babe magnet to be sure) and the RGB LEDs he talked about at the first meeting. Then we all made LED Throwies. Geekish hilarity ensued.
The next meeting is slated for December 13th, at Provisions. One of the presenters will be Paras Kaul, a.k.a. "The Brainwave Chick." She'll be discussing her neural artwork. If you're in DC, we hope you can make it.
Posted by: gareth on Wednesday, November 01, 2006 - 01:28 AM EST


Our pointillistic pals over at O'Reilly Labs are still trying to come up with cool things to do with the data in their XQuery database of all O'Reilly Books content. The latest offering is Code Quiz. To play, you're presented with a code snippet from a book and a list of four possible O'Reilly titles. You get up to 10 points for each correct answer, but the values decrease to 1 possible point if your guess takes more than 10 seconds. Incorrect answers subtract the remaining points from your total score. It's a fun way to test your casual knowledge of code and O'Reilly titles.

See our previous piece on O'Reilly's Code Search engine
Posted by: gareth on Monday, October 30, 2006 - 06:16 PM EST


"Stop playing those damn video games or you're going to get too buff and muscley!" Now *that's* something you don't hear every day, but you could, if video game-based fitness ever catches on (in this case, Tetris Weightlifting). Okay, so that's not likely to ever happen, but still, it's an interesting proof-of-concept and relatively simple to implement.
[Via DIYHappy]


Posted by: gareth on Friday, October 13, 2006 - 02:10 PM EST


Coolest. Basement. Ever.

This guy has created an amazing Temple to Mac in his very swanky basement, with dozens (and dozens) of Macs (as well as other Apples). Truly incredible. Absurdly obsessive. This picture is of a bar that he built from 28 (apparently working) Classic II Macs.

.

I wonder if he has Beyond Cyberpunk! loaded on any of these? If he doesn't, we really need to send him a copy for the collection.

[Via Televisionmind]
Posted by: gareth on Wednesday, October 04, 2006 - 07:55 AM EST


Here's one from the "Because I Can" File. Grant Hutchinson is serving this page from his Apple Newton 200, using Newton Personal Data Sharing. You can even see a frequently updated image of what's going on with his Newton screen.

[Via Hack A Day]


Posted by: gareth on Monday, October 02, 2006 - 05:23 AM EST


There's geek, and then there's GEEK. This, my friends, is GEEEEK. This guy, this lonely, lonely guy, has built a clock out of the venerable Intel 8008 processor. That and a pile of breadboards, additional ICs, lots of discreet components, spools of wire, and time, lots and lots of time.

You gotta admit, as wacky as it is, the results are pretty cool looking. The project is very well documented, for those who might want to undertake it, or live vicariously through those that did.

[Via Hacked Gadgets]


Posted by: gareth on Wednesday, September 27, 2006 - 06:49 PM EST


Larry Smith, my former editor at P.O.V., and creator of the wonderful SMITH Magazine, has just come back from the world's first Rocketbelt Convention in Niagra, NY. While there, he got this video of Harold Graham, the original Rocketman, strumming a Uke and singing wistfully of his "Rocketbelt Daze."

[BTW: Larry was also the writer who did the piece for Popular Science on Rocketbelt Man, the builder from Mexico, that we covered a while back.]


Posted by: gareth on Monday, September 25, 2006 - 05:23 PM EST


Man, this is cool, and something I'd never even heard of. This builder uses a powerful induction coil to launch a model rocket.

In the early '80s, when I was a member of the L5 Socieity and went to all the conferences of the time on commercial space dev, everybody talked about mass drivers, the electromagnetic catapaults that could be used to hurl moon material into space to be processed for colony building. This desktop induction launcher works on the same principle. When you watch the videos of the launch, you'll get an idea for just how powerful one of these coils can be.

[Via DIY:happy]


Posted by: gareth on Monday, September 25, 2006 - 05:29 AM EST


I guess some people's hatred of the Mac runs to the extreme, or maybe it's a love, where you always want a Mac by your side. This fella was given an empty old school Mac case and thought up this silly little Mac hack. As he points out on the Instructables page for it, the "screen" is translucent, so you can tell when your "iWipe" needs a refill.


Posted by: gareth on Monday, August 28, 2006 - 01:02 PM EST


Move over Ben Heck, this dude wants a shot at making crazy portable game boxes, too. This one's an Xbox married to a PSOne screen and stuffed into a vaccum-formed box the builder fabbed up himself. Can't say much for that horrid green pain job. Yick.

[Via hackAday]


Posted by: gareth on Wednesday, August 23, 2006 - 01:13 PM EST


I don't know how this escaped our attention before. It's a lighted throne chair built from 4000 AOL CD spamdiscs. I love how they got a sort of mosaic tile effect by using the same version of AOL discs for the seat and back. The finished chair weighs 150 lbs and barely fits through doors.

[Via hackAday]


Posted by: gareth on Tuesday, August 22, 2006 - 12:55 AM EST

Oh, lordie, we've finally succumbed to the whole geek needlepoint craze! This poor 8-bit widow grabbed the ol' "granny grating" (what wargamers call needlepoint mesh) and stitched up this "micro-messenger bag," which holds one DS cart, for her hubby. When you think about it, there's a real similarity between old chunky-pixel games and mesh-based embroidery.
[Via Kotaku]


Posted by: gareth on Wednesday, August 16, 2006 - 01:15 AM EST

I've always had lots of respect for Leo Laporte, Kevin Rose, and Patrick Norton. They always struck me as some of the bright lights around a lot of dim bulbs at ZDTV/TechTV. They've certainly proven their commitment to technology, tech journalism, and technoculture. Almost immediately upon jumping the TechTV/G4 ship, as it was about to beach itself on the shores of MTV-land (or was it Frat House Island?), they began doing podcasts, both audio and video. Recently, they, and other TechTV alum, such as Chris Pirillo, have been talking about creating a sort of cut and paste network of their respective projects under one Web banner, i.e. the TechTV talent minus the network. (Talk about your post-broadcast television.) The results are UndoTV, or it will be, when the site actually launches. According to a short piece on Wired News:

"Pirillo and LaPorte hope to attract a sponsor and begin producing original content, but for now will let the site evolve from the ground up. Contributors will keep 100 percent control of the content they provide to the site, Pirillo wrote."


Posted by: gareth on Friday, August 11, 2006 - 12:30 AM EST


Okay, I'm sorry, but that's just creepy.

[Via Engadget]



Posted by: gareth on Thursday, August 03, 2006 - 11:21 PM EST

It won't win any awards for hacking elegance, but somebody has already figured out a way to copy Blu-Ray and HD DVDs: hit the PrintScreen key. According to a piece on Ars Technica, quoting from an article in the German tech mag c't, someone has developed a brute force copying method that involves a script which does a PrintScreen for every frame of a high-def DVD. It gobbles up over 300GBs of space, and you have to capture the sound separately and re-sync it, but it just shows to go ya, that if there's a hacker's will, there's always a hacker's way.


Posted by: gareth on Wednesday, August 02, 2006 - 01:08 PM EST


Who doesn't remember the bad ol' days of two-color sprocket-feed dot matrix printer paper? Those perf tabs that would sometimes not separate properly and would rip your print-outs, and piles of them would gather around your office like so much space age confetti. Ah, good times. Good times. You can now relive those heady days with one of these tri-fold Dot Matrix Wallets (US$25) from Ever-Together Designs. They're made of Tyvek and even have a secret compartment in them.

[Via Boing Boing]


Posted by: gareth on Tuesday, August 01, 2006 - 11:20 PM EST


You know we're all about the jet packs and silver lame' flightsuits here at Street Tech Labs, so imagine our delight when we read this on MobileWhack (edited for brevity):
"Richard Herron has invented the Skywalker Jet Pack which weighs around 40.91 kg and can fly for about five minutes with the current prototype. The production model jet pack would be capable of flying up to ten minutes and have a range of 4 miles (6.436 kilometers). It will also have an integrated GPS. Last week, Herron put a prototype pack on eBay and the winning bid was USD10,399. The prototype jet pack has 8 AT-450 turbine engines and can carry a pilot weighing over 95.45 kg for about 5 minutes. For the production model, the frame will be carbon fiber, and be much stronger and better looking than the prototype. The belt's helmet will include a heads-up display with a timer which will show flight time and engine information."


Posted by: gareth on Tuesday, July 18, 2006 - 11:19 PM EST


These Alienware bags are kinda cool, I guess. I'm not so sure though that, if I were in high school, or college, or on my way to a LAN party, I'd want to be carrying an expensive bag that screamed: "Look, I have a tricked-out fragtop in here!"
In case you're interested in taking the risk, the backpack costs US$99, the Messenger Bag is $79.


Posted by: gareth on Monday, July 17, 2006 - 12:49 AM EST


I don't know... It looks sort of like a Sears backyard toolshed, from hell. See it and other casing curiosities at ExtrremeTech's Week 3 Case Mod contest.

And, is it just me, or has "extreme modding" kind of "jumped the shark?" (Not that I, in any way, want to stop people from putting computers where they don't belong, I'm just sayin'...)


Posted by: gareth on Wednesday, July 12, 2006 - 01:05 AM EST


Want a free one year subscription to Electronic Gaming Monthly? Of course you do. Who says no to free? (My mother is probably filling out the dang form.) Just go to this page on the VideoGame Expo's site and sign up. No obligation.

[Via Gizmodo]


Posted by: gareth on Sunday, July 09, 2006 - 10:38 PM EST

This geekly blogger has written a how-to on unlocking a T-Mobile SDA phone so that you can use it with any provider (T-Mobile, Cingular, Verizon, any provider using a SIM card) AND setting up the phone so that you can use it with your Skype account.

[Via hackAday]


Posted by: gareth on Thursday, June 22, 2006 - 10:25 PM EST


Check this out! It's an estate sale where the house is almost filled to the rafters with comic books. The liquidators found upwards of 3,000 golden age books, 37,000 other comics, 4,000 graphic novels and trade paperbacks, and countless posters, figures, magazines, toys, cards, etc. Many of the items were never even opened. Among the hoard was an Amazing Spiderman #10, valued at US$1700.


Posted by: gareth on Wednesday, June 21, 2006 - 06:13 PM EST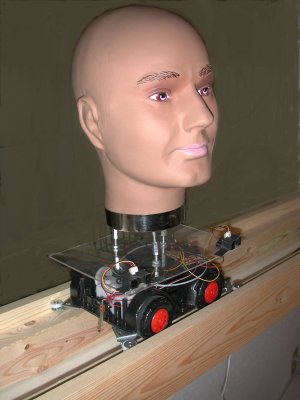 Last night, Street Techie Alberto Gaitán and I attended a planning session for a DC area "chapter" of Dorkbot, the loose confederation of electronic arts groups where artists, geeks, and gadget weenies of all stripes get together to confab, demo, and socialize. This first coffeehouse klatch was small, but we're planning to expand, maybe adding YOU to our roster. If you live in the DC area and want to get involved, go to the Dorkbot DC webpage and sign up for the mailing list. I'll also be posting notices here on Street Tech for upcoming meetings and events.

True to the Dorkbot spirit, even though this was a planning meeting, we still did a little show and tell of cool widgets. Among other casual demos, the meeting's instigator, Thomas Edwards, showed off his newly acquired RVHE MCU, a teeny and feature-rich US$90 microcontroller. He also showed us a vid of his "Differential Touch" project, where he's going to have virtual hands that can communicate touch over the Internet. It was great to meet Thomas. He was the artist who created my two favorite pieces in last year's Art-o-Matic, the Sycophant (pictured here) and the School of Fish Pain. Hysterical and poignant geek art.

Definitely consider joining up if you're in the area. We're planning to have guest speakers in the future, demos, ongoing projects, and larger events. It should be a lot of fun.




Posted by: gareth on Friday, June 16, 2006 - 11:40 AM EST


Make has a fun little line up of last minute, mainly homebrewed, gifts for dad. I like the "Who's Your Daddy?"/"I'm Your Daddy?" T-shirt combo and the skeleton/robot tie or towel rack (shown here).


Posted by: gareth on Wednesday, June 14, 2006 - 01:18 AM EST

Gina Trapani, the Lifehackertrix, was "taken to task" by well-known sex author Susie Bright for not having much about sex on her blog. Susie invited Gina onto her podcast, In Bed with Susie Bright, to talk about it, and to talk about IT. The appearance has even sparked some discussion about starting a spin-off blog, Sexhacker. I'd read it.


Posted by: gareth on Thursday, June 08, 2006 - 02:46 PM EST


More '70s van-worthy art from Alienware, with their "Daily Planet Edition" PCs and notebooks, emblazoned with vivid Superman imagery.

You better be 12 years old, tops, if you're going to show yourself in public with that notebook in tow. Actually, now that I think about it, you'd likely get the cotton beaten out of you at any age.
Posted by: gareth on Thursday, June 08, 2006 - 02:12 PM EST


You know we love the geekly fashion statements here at Street Tech Labs. I'm particularly fascinated by electronic components and how cool they look. They seem to be especially suited to making earrings and necklaces, as these "Nerd Jewerly" pics will attest.

[Via Boing Boing]


Posted by: gareth on Monday, June 05, 2006 - 12:28 AM EST


There may be a reason why the online boutique selling these recycled cassette tape belt buckles doesn't show someone actually wearing one -- we suspect they make you look more like Napoleon DynaDORK than Dynamite. We like the idea of recycled dead media as contemp couture, and it's at least cool that you can choose the artist or type of tape (Milli Vanilli, Prince, Barbie Workout, Spanish language, blank Certron, etc.). US$15, you provide your own hand-tooled signature belt. Sveet.

[Via Gear Factor]


Posted by: gareth on Tuesday, May 23, 2006 - 03:39 PM EST


You knew it was bound to happen. A site entirely dedicated to the slow, purposeful unwrapping of expensive, brand new personal tech devices. When G4TV pulled their infamous prank of the "Geek Fantasies" porn site, with half-naked women fondling high-tech gadgets and d20 dice, little did they know, they could've dispensed with the woman entirely.

Thanks, Jay!


Posted by: gareth on Monday, May 22, 2006 - 12:51 PM EST


How freakin' deep geek are these!? I found them on Lady Ada's wonderful site (which you have to check out if you haven't already -- she has lots of cool DIY projects there). When she asked Todd about the grid of solder pads in the lower right, he said: "That's the prototyping area." On the back it says "electronic design & embedded systems." I MUST have a card like this! I don't give out that many cards (not more than a dozen a year). My card says "Writer, Editor, B.S. Detector." Maybe I could have a lille circuit on it to build your own BS detector. Has anyone here ever gotten PCBs made? I assume it's not cheap.


Posted by: gareth on Monday, May 22, 2006 - 12:29 AM EST


Ever since geeks discovered the sudden motion sensor in Mac notebooks, they've been trying to figure out what cool things can be done with it. Many dumb ideas have followed. This is another one of those. MacSaber turns your laptop into a lightsaber! Sorta. Okay, not really. It makes the lightsaber whoosh-whoo sound as you flail around, swinging your multi-thousand dollar investment perilously close to heavy furniture and cowering friends and co-workers. And no, they're not fleeing in terror 'cause they're overwhelmed by your Jedi prowess, they're being repelled by the sheer pathos involved in a grown human being having stooped so slow. So very, very low.

Thanks, Jay!


Posted by: gareth on Thursday, May 18, 2006 - 03:25 PM EST


Ben Heck, the hardware hacking wizard who likes to make the '80s handhelds that never were, has done it again. He's turned one of those NES-on-a-chip joysticks found in a thrift store into a SCHWEET handheld gaming system dubbed the nPod. See his photos of the build here.


Posted by: gareth on Wednesday, May 10, 2006 - 09:38 PM EST


Kotaku has the latest trailer to Will Wright's massively anticipated Spore game. It's adorable, with a very Jetsons/Simpson wackiness about it. On the same page, you'll also find some leaked game footage, which offers more tantalizing hints at the look, feel and playability of this likely ground-breaking game. I don't know anybody who's not over the moon with excited for the release of this thing.


Posted by: gareth on Friday, April 28, 2006 - 02:37 AM EST


If this keeps up, Street Tech is going to have to open up a new Topic Area for "Digital Age Folk Art." Artist Danielle Aubert used the ubiquitous Microsoft Excel spreadsheet as a canvas and art tool to create "58 Days Worth of Drawing Exercises in Microsoft Excel." He writes: "Each drawing is in a new 'worksheet,' which is automatically set up as a grid. These drawings were made by changing cell preferences for background color, fill patterns, and border styles and from time to time inserting 'comment' boxes and letters or words."
Especially check out the animated version of all the pieces.
[Via Make]


Posted by: gareth on Thursday, March 23, 2006 - 01:14 PM EST


Just the other day, I was wondering what Steve Roberts might be up to these days. As you may recall, Roberts is the "high-tech nomad," creator of the Behemoth, the tricked out, gadget-laden bike and trailer that used to show up at tech shows back in the day (we're talking late '80s/early '90s). Roberts called the project a "no-holds-barred extravaganza of geek expressionism." And an extravaganza it was, all 580 lbs of it -- that's how much weight was involved in hauling around the cellphones, laptops, and radio gear of the time.
Things are obviously far more portable these days, but getting together a full spectrum mobile system with phone, radios, GPS, computer, Bluetooth, WiFi, and other communications and data collection tools can still be unwieldy. So Steve's latest project is the Shacktopus, a sort of deep geek Bond-ian suitcase, a grab n' go mobile communications center filled with everything you could possibly imagine needing on the well-wired roadtrip. He's started a new website and blog to document his efforts and is hoping to turn the results into actual product. [Via hack-a-day]


Posted by: gareth on Wednesday, March 22, 2006 - 02:41 PM EST


A European hacker named TheSpecialist, along with a team of fellow propellerheads, has successfully modified the firmware on the Xbox 360 console so that copied game discs can be booted directly from the DVD drive. The group has no plans to release the firmware ("The team advocates hacking, not piracy"), but their investigations are public, so a release of the hack is likely soon.

Here's what Microsloth had to say on news on the hack.


Posted by: gareth on Friday, March 17, 2006 - 03:02 PM EST

In January, we told you about a guy who had started to take up a collection to pay the first person who could get Windows XP running on an Intel Mac. It may have taken longer than some people thought, and the proceedure is gnarly enough that old deep geeks need apply, but it IS doable. The question now, of course, is WHY?

BTW: When we brought you the story in January, the pot was up to US$7000. The two hackers who performed the installation, who call themselves "Narf2006" and "Blanka," took $13,854 back to their cubicles. Colin Nederkoorn, who initated the contest, is continuing to take donations to support ongoing efforts in his Windows on Mac open source project.


Posted by: Will on Friday, February 17, 2006 - 12:10 PM EST

We like to recognize the efforts of those who toil in obscurity, and there are none who do more for less than the lowly 404 page programmer. Here's to you, 404 coder - one day, the world will recognize your genius. Until then, only the lost will appreciate your efforts.


Posted by: gareth on Thursday, January 26, 2006 - 02:16 PM EST

Colin bought himself a new Intel MacBook. He told his boss he would be able to boot into both the Mac OS and XP. He'd like to make good on that promise, so he's started a contest to award prize money to the first person who can figure out how to dual-boot Windows XP and OS X on the new Intel Macs. He seeded the purse with $100 and asked others to chip in. As of this writing, the pot has US$7,115 in it. Gentlegeeks: Start your Logic Probes!


Posted by: gareth on Tuesday, January 24, 2006 - 02:44 PM EST


Okay, look, I love the Mac as much as the next Applehead, but this is just sad: Step by step pics on Flickr of the Duo Core Intel iMac being removed from its box. This might be even remotely interesting if the experience was in any way different than removing the pre-Intel iMacs from the box, but it isn't. Do other people just have a lot more free time on their hands than I do?

[Via TUAW]


Posted by: gareth on Tuesday, January 10, 2006 - 01:53 PM EST



You may have heard about the '94 Honda Civic at CES that was controled via a Sony PSP. Now you too can risk driving your car into your neighbor's living room thanks to the release of the source code used to control the car. More info and links via PSPUpdate.


Posted by: gareth on Wednesday, January 04, 2006 - 12:02 AM EST


Street Tech cofounder Peter Sugarman's wife, Linda, died of cancer one year ago today. Our condolences to him and to all who knew and loved Linda. Peter sent me this little piece via email and I thought it might resonate with others here who know the power of panel lines, word balloons and india ink.
The answer I give, if asked my political persuasion, is "Media American." I'm all about the story, what it tells, how it's told. I make mention of the Media Gods, because I actually believe that my Higher Power talks to me through the mass media: movies, TV, country music, and comic books.
Back in 2004, there was this one particular high-tone comic book called Identity Crisis. They brought in a novelist to write the thing. It dealt with some pretty mainline DC superheroes: Green Arrow, Flash, Atom. The Elongated Man (a.k.a. Ralph Dibney) was central to the tale, as he felt most keenly the cost and loss that drove the story. His darling wife, Sue, was murdered.
For those of us who read them, comic books are real. This was all that and more: the shock of her death, the crushing loss to her husband Ralph, the abrupt emptiness of his life. At the funeral, he was so broken down, he was not able to hold onto the cohesion of his face. His power, after all, is his ability to be pliable. Literally holding himself together was all that he could manage.
Still, Ralph is a hero. Not only that, a detective. He throws himself into the pursuit of the killer. But he is also a man bereft, stunned by grief. He's not sure how to live, how to relate to the woman who chose him above all others, who shared his life, who is now gone and not coming back. Green Arrow, who had himself died and come back (something not all that uncommon in this particular universe), gives him counsel. "Talk to her. Listen to me -- I know. Talk to her, Ralph. She can hear every word."
The killer, unsuspected and one of their own, is found out. More cost, more loss. The hard choices, and the consequences of choices made, play out. The story comes to a close in the bedroom of Ralph Dibney, Adventurer, Detective, Widower. Ralph's always been a bit of a joker, has a pretty good sense of humor. He's telling (his dead wife) Sue a joke, a bad joke, but well told. He does not accept her silent protest, that she's heard this one before. "How do I know? 'Cause I'm your husband, that's..." He pauses, listens, understands that she has to go, tells her not to worry. They'll speak later. He tells her he'll talk to her tomorrow. He tells her goodnight and elongates his arm to click off the lamp over on her bedside table. The next panel is black, the bedroom dark. There is a final word balloon, one that has no "tail," so we're not sure who said it. "I love you, too." Is it Sue (gone on) or Ralph (left behind)?
I can tell you this. It does matter. It is true any way you look at it. It is true, and comforting, and sad, and it is why we tell stories. And THAT is why I am a Media American.


Posted by: gareth on Friday, December 23, 2005 - 06:16 PM EST

Sci-fi author and editor Lou Anders wrote a really nice blog piece about the online text release of Beyond Cyberpunk! that had escaped our notice, until now. Thanks, Lou. It's always so gratifying to hear stories of how BCP! affected people.

Thanks, Peter!


Posted by: gareth on Tuesday, December 13, 2005 - 04:38 PM EST


C'mon, Street Techies, represent! Gizmodo is running a contest to find the biggest dork photo amongst their readership. We know you got the pictures to prove your pownage!

I wish I had the pic of my son Blake, at 3 or 4, sitting at a Unix dumb terminal at his grandmother's "Deathstar village" home (one of the neighborhoods around Bell Labs in NJ, where she worked). He's in one of those za-zen sitting chairs, holding onto a humongous 3-button mouse, working in a drawing program. He was destined to be a geek. Sorry to out you, son.


Posted by: gareth on Monday, December 12, 2005 - 03:49 PM EST


This apparently is not a joke. According to a piece on Phonedaily, a Taiwanese phone site (via Akihabara), it looks as though young phone users in Japan are trying to achieve that sexy phone lineman look by attaching landline phone handsets to their cellies and then dangling the sets from their belt loops. The site also shows the handsets being customized with paint, glitter, decals, and the like. Personally, we're waiting for those gigantic first-gen cellphones to make a comeback.

<font color="red">Update: Mark blogged this on Boing Boing and a reader wrote:


Just the other day i came across a website that happens to sell these very items. They can be found at Fred Flare." $20.


Posted by: gareth on Tuesday, November 22, 2005 - 04:05 PM EST


Not since the d20 dice tattoo have we been so tempted to fly our geek colors as with these 20-sided fuzzy dice for your car (or for hanging from the cube farm mirror you have on your monitor so that dweeb from sales can't sneak up on you). These are definitely going in the Street Tech Holiday Gift Guide (coming soon). US$10, from ThinkGeek.


Posted by: gareth on Thursday, November 10, 2005 - 11:37 AM EST


The next time you're showing someone around your house and they ask you what that amazing organic-y LED read-out-like canvas is on your wall, you can tell 'em: "That's my self-portrait; my long-chain polymer of nucleotides; my molecule of heredity; ya know: my DNA -- it's a portrait of my freakin' DNA!" Such geeky portraiture is made possible by a company called DNA 11. To invert yourself for all the world to see your sequence, you simply spit into a small capsule the company sends after you've ordered your image and chosen from a number of display colors and canvas sizes. Prices range from US$390 to $940, depending on canvas size. The one shown here is a split-screen, showing two DNA "fingerprints." "Honey, I don't know how to put this, but yours looks disturbingly similar to mine. I think we should hold off on having kids until we have this looked at."

[Via Mavromatic]



Posted by: gareth on Tuesday, November 08, 2005 - 04:30 PM EST


Street Tech pal Darick Chamberlin, artist and author of the amazing cyberpunk tortured-text Cigarette Boy, has done illustrations for a nifty line of Star Wars watches for Burger King.

The watches have Darick's illustrations on both sides of the band, a "hologram" on the back of the watch, and they come in cool tin tubes with Darick's art on them. And, they cost all of US$2, when you buy a value meal.

Congrats to Darick for getting such a high-profile gig and doing such a great job. More images after the jump, and check out the source images on Darick's website (including a few images not used, such as a pissed-off-looking Yoda and a bearded Obi-Wan).



Read more... (174 bytes more) 19 Comments
Posted by: gareth on Tuesday, November 01, 2005 - 12:13 PM EST


I don't know too many gadget weenies who aren't also caffeine freaks. Surfing a universe of ones and zeroes while pegging the meter on your central nervous system just feels...right. Now, for all you BlackBerry-tottin' joe-junkies out there, there's a way to never be more than a few clicks away from a bean shack. Greystripe offers Caffeine Finder, a BlackBerry app that displays location info and reviews of some 45,000 US coffee shops (a couple of them NOT Starbucks). For Berry owners with GPS service, it'll even guide your crashin' ass to the closest re-fueling station.


Posted by: gareth on Monday, October 17, 2005 - 04:35 PM EST


I personally don't play Katamari Damacy, but I know other Street Techies are crazy about it. But I still might buy me one of these cool KD T-shirts. I'm lovin' all the nerdy tees people are selling online these days. I wish I had more gold pieces to spend on further geek-pimpin' my wardrobe.

[Via Boing Boing]

<font color="red">UPDATE</font color=red> Apparently, ZeStuff has pulled this item from its stock. Not sure if it's sold out or what.




Posted by: gareth on Monday, September 26, 2005 - 05:13 PM EST

The release of Stephen Young's port of Beyond Cyberpunk! has created a spike of traffic to Street Tech, numerous blog items, and many emails from fans of the stack. It's been quite exciting. As my multimedia guru, and BCP! programming mastermind, Peter Sugarman put it: "We're famous again."

In doing a search on what cyberspace was currently saying about BCP!, I unearthed a couple of reviews from when the stack was first released:

Hypertext and Science Fiction This piece, by Brooks Landon in the academic journal Science Fiction Studies, was the most in-depth look at BCP! and its larger import.

Tidbits Review Pioneering tech journalist Adam Engst reviewed BCP! in his early Mac-oriented e-list Tidbits.

The Mondo 2000 review Our pal Jon Lebkowsky reviewed the stack for Mondo 2000. This reprint is courtesy of The Well Gopher. Jezuz, who the f*** remembers Gopherspace!?

Hypermedia scholar Stuart Moulthrop's "Personal Chronology of Cybertext and Electronic Text Art." Shows BCP! in the context of hypermedia history. Note that the release date is incorrect (it was actually 11/17/91) and Peter Sugarman should get full credit as a creator. Email sent. Would love to know the month-dates of the other hypermedia milestones for '91, to see where we fit in.

We're hoping to put up the remaining pieces of the BCP! archive, including Darick Chamberlin's amazing "BlipVert Zone," Mark Frauenfelder's and my BCP! comic book, Jim Leftwich, John Bergin, and Mark Frauenfelder's BCP! ads, and other material ASAP.


Posted by: gareth on Friday, September 23, 2005 - 01:35 PM EST


Here's another treat for the "lipstick geeks"* in our posse: it's a handbag made out of recycled keyboard keys. Nice. Does it come in a man-purse?

[Via Boing Boing]

* Thanks to Street Techie Laura Z. for the awesome coinage.


Posted by: gareth on Thursday, September 22, 2005 - 01:50 PM EST


Everybody knows about the geek's love/hate relationship with ramen noodles, hell, we've even started to worship our noodly overlords. So, it's somehow appropriate that the first ad from the International Space Station will be for the instant Asian pasta.

An ad agency representing Nissin Foods is sending a hi-def camera to the station so that cosmonauts can be filmed cavorting with the company's product. The camera will be left on the station to shoot future ads. C'mon Dominos, get some "Code Pie" up there and make every troglodyte and LAN partier proud.

[Via we-make-money-not-art]


Posted by: gareth on Thursday, September 22, 2005 - 01:02 PM EST


We love the scooters here at Street Tech, and we love appropriate technology/ renewable energy. Put 'em together and what've you got? A very goofy-lookin' ride. And no, you don't drive down the road with the panels deployed, but still...

It's the thought that counts tho, right?


Posted by: gareth on Tuesday, September 20, 2005 - 05:13 PM EST


You asked for it, a lot. We wanted to do it, really we did, but we have lives, jobs, kidz in college. And so, Beyond Cyberpunk!, the "classic " HyperCard ebook that I, Peter Sugarman, Mark Frauenfelder, Jim Leftwich, and a cast of tens, created in 1991, was…well… Beyond Cyberspace. Until now. And, in the end, we didn't even do the conversion (see sorry excuses above). In the true DIY spirit on which BCP was built, a fan of the project, Stephen Young---whose uncle bought him the stack for a birthday present when he was 11 or 12---took it upon himself to port it to HTML (on a Linux box, using Basilisk II). Thanks so much, Stephen. You rawk! A copy of my robot book is on its way to you as a small token of our appreciation.

Before StreetTech, before BoingBoing.net, before Wired (before the World Wide Web, even), there was Beyond Cyberpunk!, a desktop-based "universe of interconnected hypermedia documents," created by many of the same people who went on to help create these cybermedia ports of call (among others). Take a trip "20 minutes into the future," a future that has long ago been overtaken by the present.


Posted by: gareth on Wednesday, September 14, 2005 - 08:50 PM EST


It's amazing to see all of the diverse, sometimes silly, sometimes profound, othertimes useful ways in which the Flickr photo sharing service is used. In this photo cluster, users upload (and annotate) images of their laptop bags, gadget carry-alls, purses, and the like. First thought: Fascinating. Second thought: Man, you people lug around too much crap!


Posted by: gareth on Wednesday, September 14, 2005 - 05:01 PM EST


This fashion statement combines several of Street Tech's interests, Dead Media, here in the form of transport tubes, and making cool, desirable stuff out of junk. Design team Carrie.Scott (Carrie Glista and Scott Power) offers a line of handbags (handtubes?) made out of old bank transport tubes.

[Via TreeHugger]


Posted by: gareth on Wednesday, August 17, 2005 - 06:13 PM EST

How goofy is this. Amazon has a page up already for the PlayStation 3, even though it won't be for sale until spring of '06, if then. And there are even reader-reviews of it, thirteen at the moment. So, Amazon is selling a product that's maybe a year away from the marketplace and "purchasers" of the vaporous product are already reviewing it. Hey, can I sell my used virtual PS3 on eBay?

The interesting thing about this is the price: US$299. This may or may not be an honest number, and if it isn't, it's a clever move on Sony's part to tweak buyer's expectations for an affordable PS3, maybe leading them to hold off on buying an XBox 2...er...360 this holiday season. Your move, Microsoft.

[Via Gizmodo]



Posted by: gareth on Sunday, August 14, 2005 - 01:15 PM EST

Those relentlessly curious geeks at Ars Technica have done a thorough autopsy on Apple's new Mighty Mouse. If you're curious how this tech works, this should answer your questions, without you having to cannibalize a Mighty of your own.


Posted by: gareth on Tuesday, August 02, 2005 - 09:54 PM EST


Who needs a cheap Bose or JBL iPod amplifier when, for a mere US$1,200, you can listen to your lossy-compressed MP3 files the way they were MEANT to be heard - through the pure sonic experience that only a TUBE-based iPod amp can provide. Good grief!

[Thanks, Jay!]


Posted by: gareth on Friday, July 08, 2005 - 08:50 PM EST


More CNC Milling Machine madness, here a Japanese iPod Photo is given the armored car treatment with a thick, beautifully milled hard case.

Given the recent spate of iPod muggings, you might want to interest yourself in a Kevlar batsuit to go along with the Pod armor.


Posted by: gareth on Wednesday, July 06, 2005 - 02:04 PM EST


We all know how much video gaming has become a significant part of pop culture, but this point gets sharper as you peruse sites like Costume GET!, a blog entirely dedicated to the outfits that characters wear in video games. With companies like Garnier running "Manga Head" contests to push their extreme styling putty and G4 putting on Video Vixen beauty pageants, it's only a matter of time before People and E! start doing Best/Worst Dressed Avatars of the Year. We live in interesting times.


Posted by: clinefx1 on Sunday, July 03, 2005 - 04:11 PM EST

[This was submitted by (I surmise) one of the guys who runs this site, and reads like ad copy, but it's a worthwhile resource, so I'm posting it anyway. - Gar]

WARspy LA is Los Angeles' first and only WARspy resource. This is the place to look for the latest WARspy information.

But WARspy LA's star is the "WARspy Challenge," where we challenge you to find our cameras. Please surf around our Web site, participate in our challenges and send us any information you think we should add, and make sure to participate in our challenges.

WARspy Los Angeles


Posted by: gareth on Tuesday, June 07, 2005 - 06:01 PM EST


More cyberpunky keyboard action, this one, just stupid IMHO; a stealth-black keyboard with no key markings whatsoever. Apparently for "l33t" programmers only. Now, c'mon, how many deep geeks do you know who are brilliant touch typists and know every key on the board? I do get a kick out of the idea of Haxxor wannabes buying this thing and then spending inordinate amounts of time randomly pressing keys trying to find the ones they want. Just what we need, even worse spelling from geeks.


Posted by: gareth on Monday, June 06, 2005 - 03:59 PM EST


There are some things money can't buy, for everything else, there's MasterCard -- for things like Geiger Alien plushy face huggers!

Watch your Internet date run screaming from your bedroom when she finds one of these babies nestled between the bed pillows. Ah...good times, good times.

And while you're at it, you may want to toss a chest burster into your virtual shopping cart too. I smell baby shower present!



Posted by: gareth on Tuesday, May 24, 2005 - 05:02 PM EST


In the immortal words of Joni: "You don't know what you've got till it's gone." As much as I was a vocal critic of TechTV, I would give anything to have it back, now that Comcast has bought the network, gutted it, and reconstituted it as the MTV-ized and unwatchable: G4TV.

Luckily, we can get some of it back, thanks to the efforts of TechTV alums Leo Laporte, Patrick Norton, and Kevin Rose. Leo and company resurfaced a month or so ago in a podcast, first dubbed "Revenge of the Screensavers," and then renamed This Week in Tech (or TWiT), after the guys got pulled over by G4's IP police. Up to six episodes now, TWiT basically has the same vibe and content as The Screensavers. There's a lot of banter between the hosts and guests that might be boring to those not fans of the old show and the program will likely appeal to deep geeks only, but after watching the empty-headed G4 for months, it's great to have Leo and the crew back. And it's also a testament to their true geekitude that they would want to devote themselves to a free podcast like this.

You may have heard through the Blogosphere that Kevin Rose, the only remotely decent meatbot remaining at G4, left the network recently. Besides being part of TWiTs, he now has his own Torrented video show called SYSTM. Just watched the premiere episode, available for Mac in h.264 QT 7 format, in PSP format, Xvid, Theora, as well as good ol' Windows Media. Very professionally done and hacker-friendly. The first episode details (okay, breezes over is more like it, but details are promised via the show's website) the making of a "War Spying" rig for sniffing out wireless security cameras. Can't wait to see what they do with future programs.


Posted by: gareth on Tuesday, May 17, 2005 - 03:16 PM EST


And you thought that last Mech was wackadoodle, check out this one being built by an Alaskan ironworker. It's 18' tall! It hasn't actually walked yet, and seeing the pics and vids on the site, I have serious doubts. Let's just hope there's serious, redundant stabilization technology and lots of padding and shock absorption in the pilot cabin. I would NOT want to be in this thing when it fell over. The builder plans on making a number of these and doing combat in an arena. I'll have what he's smokin'


Posted by: gareth on Monday, May 16, 2005 - 10:54 PM EST


As Andrew posted earlier, employers are nervous about huge numbers of workers calling in sick on Thursday, when the new Star Wars film opens. There's even a term for it now: the "Sith Flu." Best Buy's tech support subsidiary, GeekSquad, has a goofy excuse note you can print out for your boss. Good way to get yo ass fired but good.

BTW: GeekSquad is an official sponsor of the NYC Star Wars line. That's right, you heard me, the freakin' line has a sponsor and a website. GeekSquad has even rolled up the "Docking Bay," a sorta Internet cafe on wheels, so that those in line can, ya know, read about themselves waiting in line online and talk to each other in chat rooms. I can only hope that Triumph the Insult Comic Dog pays a visit like he did for Attack of the Clones.


Posted by: gareth on Sunday, May 15, 2005 - 03:33 PM EST


Is it just me or has there recently been a spike of real-world Mech building? Here's a Babelfish translation of a Japanese page for the LandWalker, a small 2,000-plus pound walker. Check out the 6-barrel Nerf cannon.

Should we start a betting pool for when some geek psycho, perhaps pissed about the cancellation of "Enterprise" or the ending of the Star Wars saga, is going to load up one of these babies with real ammo and go on a rampage?

And they don't call it Babelfish for nothin':
The current adults, small time, the robot which has yearned... We would like to ride in the robot which once upon a time, you can operate by your! It made actualize Real bodily sensation robot 'LAND WALKER' As for exclusive use BBS this The wallpaper it doesn't need?
Whuh?


Posted by: AndrewS on Thursday, May 12, 2005 - 06:52 PM EST

The New York Post reports that the first two days of Star Wars Episode III - Return of the Sith will cost employers $628,880,000 in lost productivity. If you check the article, the Post's math is based on 4.8 million people simultaneously calling in sick on the first two days of the movie's debut. The article does not detail the productivity lost at work when these same people stage mock lightsaber duels with cardboard tubes stolen from the mail room and distract their coworkers with Wookie noises and lame Yoda imitations.


Posted by: gareth on Wednesday, May 04, 2005 - 09:07 PM EST

As we commented earlier, the new TiVo Desktop 2.1 blocks the use of Dr. DivX, TMPGEnc, and some other video encoding/conversion programs. If you're comfortable using a hexeditor, such as Hexworks, this is easily fixable -- for now, anyway. All you have to do is find the DLL file:

C:\Program Files\Common Files\TiVo Shared\DirectShow\TiVoDirectShowFilter.dll

Open it in your hexeditor, search for the program name (e.g. "divx" or "tmpgenc") and add a letter to the name (e.g. "divxx"). Save and quit the program. By changing the name of the filtered video conversion program, you disable TiVo Desktop's ability to find and disable it.

[Via Zatz Not Funny]


Posted by: gareth on Thursday, April 28, 2005 - 05:08 PM EST


Think "snail mail" is slower, MUCH slower, than DSL? Think again. A group of IT geeks in Israel pitted an actual snail, pulling a wee chariot with wheels made out off two DVDs carrying 4.7GB of data each, against an ADSL connection. The snail won (at 37,000 Kbps vs. 1500 Kbps). And for those of you alpha geeks in the audience who remember the earlier experiment with pigeons carrying memory cards (so-called "Wi-Fly Networking"), SNAP (SNAil Protocol) beat it as well (with Wi-Fly managing only 2270 Kbps).


Posted by: gareth on Monday, April 25, 2005 - 12:29 PM EST


Benjamin Heckendorn (a.k.a. Ben Heck), author of Hacking Video Game Consoles, is now selling his custom-built Atari 2600 portable, dubbed the Phoenix 2600. You send him your 4-switch 2600 and he cuts it down and crams it into the portable case he's designed. Check out that faux woodgrain! Retro chic don't come cheap. This bloated baby'll cost you US$310 and your precious Atari antique.


Posted by: gareth on Wednesday, April 20, 2005 - 01:10 PM EST


Maybe it's just because I live, almost literally, in the shadow of what's come to be known as the Sniper Home Depot here in Arlington, but I don't find anything that looks (and is used) like a sniper rifle to be very funny. And, I wouldn't want to be the guy standing on a rooftop around the Metro area aiming this thing into anybody's window. That said, the "BlueSniper" project found on Tom's Networking does say a lot about the venerabilities of Bluetooth wireless security, and how, with a few hundred bucks, you can build a device that sniffs out other people's insecure Bluetooth hardware. Just don't make it look like a freakin' gun!


Posted by: Pansophy on Wednesday, April 20, 2005 - 09:45 AM EST


Someone by the name of Kjetil Eide has built a custom case for his PC in the shape of Bender, the robot from the cartoon Futurama. Unfortunately, the site seems to be in Norwegian and BableFish can't translate it, so I all I can say is that the pictures are worth checking out.



Posted by: gareth on Tuesday, April 19, 2005 - 05:34 PM EST


Think of it as '70s van art, only on your PC case. Alienware has the first-ever license to create official Star Wars PCs. Gee, I wonder why nobody else has shelled out the likely-significant bread to make such branded boxes? Until they come out with one in the shape of the Deathstar, which can vaporize anyone who sits at my desk without Lord Branwyn's permission, spraypaint me uninterested. FWIW, here are the tech specs:
AMD Athlon™ 64 3200+ Processor with HyperTransport Technology
Alienware® PCI Express Motherboard
1024 MB Dual-Channel DDR PC-3200 at 400 MHz
80 GB 7200 RPM Serial ATA Hard Drive 8 MB Cache
Dual NVIDIA® GeForce™ 6600 GT PCI Express 128 MB DDR3
16X DVD±R/W Recorder Drive
AlienIce™ Video Cooling System
Alienware is running a contest to give systems away.


Posted by: gareth on Friday, April 15, 2005 - 11:43 AM EST

This is hysterical. Three MIT grad students wrote a computer program designed to generate scientific papers (complete with charts and graphs). They submitted two of the papers to the upcoming "World Multi-Conference on Systemics, Cybernetics and Informatics" (WMSCI), and one of the papers was accepted! Amazingly, as of now, the students have not been disinvited from presenting at the conference and are raising money through donations to go. They plan on presenting a computer-generated talk.

Download a PDF of the paper.

Create your own paper using their SCIgen - An Automatic CS Paper Generator.

<font color="red">Update: According to their website, they now HAVE been disinvited to the conference. I tell ya, those Systematic Cybernetic Informatic fellas: No sense of humor.


Posted by: gareth on Thursday, April 14, 2005 - 12:35 PM EST


I like cards: collectable card games, baseball cards, Tarot cards, Iraqi bad guy cards, etc. And then there are geek trading cards. I love the idea. In fact, Mark Frauenfelder and I created robot geek trading cards illos for my robot book. Now some guy has created cards of the Tiger OS X engineering team. Not as compelling as Rabbi Trading Cards ("Woot, you have the Rabbi Shnerson rookie card!"), but where else are you going to see "Can Summon a Master Device Port" as a stat line?


Posted by: gareth on Wednesday, April 13, 2005 - 11:52 AM EST

You knew it was only a matter of time: The PSP Linux Project is just getting under way, looking for developers. Wonder how long it'll be before we see a distro on that gorgeous 480 x 272 wide-screen display.


Posted by: gareth on Friday, March 25, 2005 - 01:00 PM EST

We're taking all the credit. In a recent post, we were getting on Tomi's case (the artist behind PodBrix) for only producing limited-edition versions of his cool, clever, and coveted LEGO- and iPod-related products. Today, he's launched PodShirts, a commercial outlet for his work which'll sell iPod-related merch, the first being a shirt similar to the one mentioned in our earlier post.


Posted by: gareth on Thursday, March 24, 2005 - 02:15 PM EST

The PodcastNetwork, aiming to be the go-to link for the best Podcasts online, has a podcast program covering O'Reilly's Emerging Technology (ETech) conference. As the motto on their page sez: "We go...so you don't have to." This Podcast "channel" is called "The Tech Conference Show," and they will be covering other technology shows. They started off with coverage of DEMO@15.


Posted by: gareth on Wednesday, March 23, 2005 - 10:26 PM EST

Techpodcasts.com is a cool portal of tech and Net-related Podcasts. There are some really well-done and professional-sounding programs here, with decent tech reporting, humor, product reviews, and more. Forget about G4 TechTV. It's VERY burnt toast. Techpodcasts looks far more promising.


Posted by: gareth on Wednesday, March 23, 2005 - 12:49 AM EST

Remember the Etch-A-Sketch and how you would shake it to erase it? Imagine shaking your laptop to empty its trash. Silly, maybe, but doable, thanks to Sudden Motion Sensors found in some laptops (used to safely "park the head" of a hard drive if the laptop gets whacked or falls). A hacker discovered such a sensor in the latest Apple PowerBook and folks have been having fun programming apps that make other use of the sensor (such as creating tilt-sensitive games and a way of switching iTunes with a smack of your hand). Wired News has a piece about the phenom (with some links) here.


Posted by: gareth on Tuesday, March 22, 2005 - 08:22 PM EST


Street Tech co-founder Sean Carton has a new book out, called the 2005 Gamer's Almanac. Subtitled "Your Daily Dose of Tricks, Cheats and Fascinating Facts," this all-color tome is crammed to the binding with all sorts of brain food for game geeks. Knowing how much effort Sean put into this title, it makes me nauseous just to thumb through it; it's a phenomenal effort. Each day of the year has an actual event in gaming history attached to it, and then there are game and hardware reviews, tips on games, articles on various aspects of game culture and history, cheats codes, and on and on. It also covers every game platform, from PCs to consoles to cellphones. (Sean wants everybody to know that he had nothing to do with the wizard on the cover who's carrying a football helmet and fitting off attack helicopters.)


Posted by: gareth on Friday, March 18, 2005 - 12:38 AM EST


Remember the item we posted a few weeks ago about PodBrix, modified LEGO pieces turned into things like iPods? Now Tomi, the artist behind these toy mods, has a sweepstakes to give away a LEGO-fied version of "The Woz," Apple co-creator, Steve Wozniak. Hacker body odor and "code pies" (late night pizzas) sold separately.

[via TUAW]


Posted by: gareth on Thursday, March 17, 2005 - 03:21 PM EST

In honor of St. Patty's Day (sorry, Danny), we bring you this link to an interview with Street Tech pal and "Life Hacks" guru Danny O'Brien. Danny is probably best known among Street Techies as the editor of the long-standing, snarky UK tech e-journal NTK.


Posted by: gareth on Monday, March 14, 2005 - 02:31 PM EST

As most gamers here likely know already, the Game Developers Conference 2005 happened last week. GameSpot has some excellent coverage on their site, including interviews with developers, game trailers, and some juicy rumors on the Xbox 2.


Posted by: AndrewS on Friday, March 11, 2005 - 05:12 PM EST



The good folks at Extremetech have a story about a cylindrical PC case called the Piston, built by Taiwanese company First International Computer Inc (FIC). It supports an Intel Prescott series P4 processor up to 3.8 GHz, has a pair of DDR 333/400 DIMM slots, and can take a mini-PCI card. Stereo speakers are built into the case, which should retail for about $400.


Posted by: gareth on Friday, February 11, 2005 - 12:36 PM EST

Dave Zat has a short n' sweet guide to using the new TiVoToGo feature and how to "free" the TiVo files from their proprietary format so that you can edit, burn, play them on the device of your choice. Yay choice!


Posted by: gareth on Tuesday, February 08, 2005 - 01:16 PM EST


The popularity of the iPod and the iTunes/iPod ads as cultural icons is truly impressive. This guy, an artist named Tomi, created a LEGO-like figure carrying an iPod. His limited edition of 300 figs sold out immediately. He's making more (at least until Apple and LEGO's IP police come a-knockin').


Posted by: gareth on Tuesday, February 01, 2005 - 08:18 PM EST


I don't know what the designers of this site were smoking (moldy barn-hay, apparently), but this is one of the weirdest and most wonderful virtual storefronts I've seen in awhile. I'm not really sure what the connection is between hillbillies and high-tech gadget bags, but who cares? There's even "tasteful" nudity, as a woman models one of the laptop bags in the buff. Maybe she's a-fixin' to check her Yahoo! account on the way down to the crick for some skinny dippin' Again, who cares? All in good fun. Oh, did we mention what the product was? It's easy to forget. Crumpler sells a very cool-looking line of laptop, messenger, and gadget bags, all made out of something they call "ChickenTex." Maybe we'll try to get some products for review.


Posted by: gareth on Tuesday, January 25, 2005 - 10:46 PM EST

It's amazing how many geeks I know who are shaved- head over Chuck Taylor's for the personal information and time management system detailed in David Allen's book Getting Things Done. I figured that the very systematic/structural nature of it appeals to a certain programming mentality. This post I found on 43 Folders (a GTD-focused blog) sums it up beautifully:

I think Getting Things Done appeals to nerds for a lot of reasons. Overgeneralizing for effect:

* nerds are often disorganized or have a twisted skein of attention-deficit issues
* nerds love assessing, classifying, and defining the objects in their world
* nerds crave actionable items and roll their eyes at "mission statements" and lofty management patois
* nerds like things that work with technology-agnostic and lofi tools
* nerds like frameworks but tend to ignore rules
* nerds are unusually open to change (if it can be demonstrated to work better than what they're currently using)
* nerds like fixing things on their own terms
* nerds have too many projects and lots and lots of stuff

I've been playing around with the system this week, reading 43 Folders, online excerpts of the book, and other related material, and have found a lot that's useful for my own organizational style. I have the book on order. Have other Street Techies read GTD and/or use this system?

Other GTD resources:
Online excerpts from of the book from BusinessWeek Online: Part 1 & Part 2
PDF Workflow Chart that summaries the GTD method.
A summary of the book in outline form.


Posted by: gareth on Friday, January 21, 2005 - 01:27 PM EST

Boing Boing, the greatest geek culture blog in cyberspace, is five years old today. Happy birthday to all our pals over there. Keep that perpetual novelty brain jack wired to our collective crania.

There are two coincidences about BB's birthday that I love. Street Tech was the first item blogged on this day, five years ago, and it also happens to be my birthday. Getting a linkhump from BB every January 21st is a nice little present.


Posted by: gareth on Friday, January 14, 2005 - 03:01 PM EST

The Society for HandHeld Hushing (or SHHH!) has a fun PDF file of little cards to print, cut up, and hand out to those cell phone users who seem to want ALL of us in on their scintillating conversations with their mother-in-law, cheating boyfriend, drinking buddy, bookie, etc. I like the cards that have check boxes:

DEAR CELL PHONE USER
We are aware that your ongoing conversation with:

[ ] YER FRIEND
[ ] YER MATE
[ ] YER MOM
[ ] YER THERAPIST

About,

[ ] LAST NIGHT
[ ] THE GAME
[ ] "HIM"
[ ] "HER"

is very important to you, but we thought you'd like to know that it doesn't interest us in the least. In fact, your babbling disregard for others is more than a little annoying.

This message brought to you by a concerned member of: SHHH! Society for HandHeld Hushing.



Posted by: gareth on Thursday, November 11, 2004 - 09:49 PM EST

"Egosurfing" was one of the answers on Jeopardy tonight. This term was coined by Street Tech co-founder Sean Carton. The rather embarassing thing about it is that it was sorta coined in reference to ME! Years ago (1997?) Sean called me up and asked: "What are you doing?" I told him I was on a search engine looking up my own name. He laughed and said he did that all the time too and that there should be a word for the practice. He called back later and had come up with "egosurfing.'" A few months later, I used it in Jargon Watch. I usually don't use made up words like this, but egosurfing was just too good to pass up. It has proven to be extremely viral, finding its way into the OED of Slang, and other places, and now, Jeopardy.


Posted by: AndrewS on Tuesday, September 07, 2004 - 04:55 PM EST

It's dead.

If the Associated Press says it, it must be true:

"Like the penny, the floppy drive is hardly worth the trouble, computer makers say."

It seems just about everything else you can use to store data is faster, more reliable and holds more data than the venerable floppy disk, which isn't even all that floppy anymore.


Posted by: gareth on Friday, July 30, 2004 - 07:06 PM EST

Hey, did you know that today is SysAdmin Appreciation Day? Well, it is, and we owe a high-bandwith pipe's worth o' gratitude to OUR guy, Tim Tate, a.k.a. Tatertot, a.k.a. Timmy Tuner, a.k.a. the Potentato.

Thanks for all of the great VOLUNTEER work on Street Tech, Tim. You r00l!

[And readers: Don't blame Tim for the site downtime. That part ain't his fault and we ain't 'preciatin' those whose fault it is (no offense or nothin'). You just ain't getting the bouquet o' red roses.]


Posted by: gareth on Friday, July 16, 2004 - 02:01 PM EST

If you're a Firefox user, you migth want to check out the Firefox Tweak Guide at TweakFactor. Get your tweak on...


Posted by: gareth on Thursday, May 20, 2004 - 10:10 AM EST

Warning: Shameless Self Promotion Ahead:

The news is official today, so I thought I'd share it here. Frighteningly-creative composer/musician John Bergin and I have created a soundtrack to Traitor General, the forthcoming Gaunt's Ghosts novel by Dan Abnett. The Gaunt series takes place in the world of the popular tabletop sci-fi wargame Warhammer 40,000. Along with the regular paperback version of the book, there'll be a leatherbound special edition with our 73-minute soundtrack included. I'm psyched. I think the CD came out really well.

Check out the Black Library's News Page for more info and a sample of one of the tracks: "There Are No Miracles (Only Men)."

For the more digitally-inclined gamer, THQ is working on a real-time 40K strategy game, called Dawn of War, using the Relic 3D engine. So far, it looks pretty great and looks like it captures the tabletop experience better than previous stinkers like Chaos Gate and Final Liberation.


Posted by: nate on Thursday, April 15, 2004 - 11:17 AM EST

According to the New York Times the system of Morse Code is about to get an update with the introduction of the dit-dah-dah-dit-dah-dit signal representing "@". This will enable the four people in the United States who actually know Morse code to communicate email addresses to one another so they can share files and communicate on the Internet.

I kid because I love. Actually I was a huge Morse code fan when I was 6, and used my walkie-talkie to communicate dits and dahs to other friends in a very similar use of more sophisticated technology being used for more rudimentary purposes. Morse code is still useful in the case of national emergency, power outages and the like, since it can be broadcast over a variety of mediums. Everyone should learn it, if only for the purpose of being able to communicate in a binary language (instead of that much-easier-to-learn hex).


Posted by: nate on Friday, March 26, 2004 - 10:19 AM EST


Prices on the Playstation 2 have dropped from $300 to just $180, and the hobby linux kit for it has also dropped in price -- now just $100. For that price you get a 40 Gb hard-drive, a linux distribution designed for the PS2, a network adapter (broadband only), USB keyboard and mouse and a cable that allows you to hook the PS2 to a standard monitor.

Considering the multi-functionality of the Playstation, $280 for a brand-spankin'-new, pretty capable linux box that also plays games is relatively good deal. Of course what you can do with that is limited by the non-standard architecture of the PS2, but there's a pretty active community of PS2-linuxers that have extended the capabilities quite a bit.

Note that the 40 Gb drive indluded with the Linux kit cannot be used for games, and may prevent you from playing the latest Final Fantasy XI released this week ($100) that includes its own 40 Gb drive.


Posted by: nate on Thursday, March 25, 2004 - 11:07 AM EST

If you're above the age of 28, one of your first computer gaming experiences was probably a text adventure like Zork or the Hitchhiker's Guide to the Galaxy (anyone else spend like 3 hours trying to get that damn babelfish to work?).

Now those games, which have been available for sometime for free, can be accessed via AIM from your PC or any handheld/phone with AIM, thanks to an enterprising group dedicated to preserving gaming history. Check out the Wired article for details.


Posted by: nate on Tuesday, March 02, 2004 - 06:10 PM EST


If you're into high-quality collectible vinyl ... well, let's call them what they really are...dolls, then you're going to love (as I do) this cool looking one from Jason Siu. Not only is it a funky looking vinyl, it actually works as a speaker as well, pumping out a claimed 25 watts. While I wouldn't hook it up to my high-end sound system (if I had one, that is) it certainly looks like it'd be a cool addition to a computer at work. Limited edition of 200, available on ebay for around $100, and maybe elsewhere for less.


Posted by: gareth on Friday, February 27, 2004 - 01:41 PM EST


I assume I'm not the only geek who's noticed the...er...beautiful mind of Jennifer Collison, member of JPL's Mars Rover team. I think I'm in love! I just can't get enough of her saying: "Mössbauer integration."

See her daily Opportunity updates on the Rover mission page.


Posted by: gareth on Thursday, February 12, 2004 - 12:48 PM EST

Well, unfortunately, if you're still using Windows, Ctrl-Alt-Delete's retirement has been deferred because Microsoft gutted its retirement package, but the keyboard combo's creator, David Bradley, DID retire last week. Our pal Paul McFedries, keeper of the awesome WordSpy site and daily word e-list, paid tribute by making Ctrl-Alt-Delete the term of the day. In the notes to the term, he writes:
Today's term was inspired by the recent retirement announcement of David Bradley, who, way back in 1980, programmed the original IBM PC to restart (perform a "warm boot," as the geeks say) when the user pressed the Ctrl-Alt-Delete key combination. Also known as the "three-fingered salute" and the "Vulcan nerve pinch," this classic key combo has bailed out untold millions of users when their otherwise unresponsive paperweights, oops, I mean *computers* had frozen solid due to a slight shift in the barometric pressure. It's a tribute to the resistentialist nature of the computing beast that Ctrl-Alt-Delete remains a part of the Windows operating system to this day.
Posted by: nate on Monday, February 09, 2004 - 05:49 PM EST

There was a brief spike recently in the trend of Bluejacking, which really wasn't "jacking" at all so much as spoofing people by sending harmless messages to Bluetooth enabled phones. But Bluejacking has given way to Bluesnarfing (?) -- an actual hack of a Bluetooth enabled phone that can copy or edit a person's address or organizer files in the phone. This hack could affect users of many phones, such as the Sony Ericsson ones in which Bluetooth is more popular, but only when the phone is in "discovery" mode, which is user-initiated. Nokia phones with Bluetooth may be more subject to hack though, since for some reason the security hole in those phones can be exploited even when the BT is in passive mode.

The folks who discovered this weakness in the BT authentication protocols have posted information, including a chart that deatails the vulnerability of particular phones.
via C|Net.


Posted by: gareth on Friday, February 06, 2004 - 12:52 PM EST

Let's hope this doesn't become a trend. I think you should only use version numbering when you cybernetically upgrade yourself, like I did.

Sincerely,
Gareth 2.0


Posted by: gareth on Wednesday, February 04, 2004 - 12:31 AM EST

Street Tech pal Cory Doctorow's new novel, Eastern Standard Tribe, starts shipping today. A free e-book version is also now available for download from his Web site He writes:
As with Down and Out in the Magic Kingdom, my first novel, I've made the whole text of the novel available as a free download in a variety of open, standards-defined formats, under the terms of a Creative Commons license -- and I've written a short essay explaining why I've done it: in a nutshell, this worked really well for my first book, and I'd be crazy not to repeat the experiment with my second novel.
Posted by: nate on Tuesday, December 16, 2003 - 12:36 PM EST


Check out this project called ARQuake that overlays Quake game elements (monsters, health packs, ammo packs, etc) on to the real world for users wearing VR goggles, allowing the user to play Quake in the real world. While in early stages right now, there is a functional demo that looks amazing (well, in a retro 1992 kinda way). While the possibilities for VR technology are endless, there is no doubt that gaming is going to push the market, and this is a demonstration of the kind of things we can expect.

Via BoingBoing


Posted by: bkd on Friday, November 14, 2003 - 10:09 AM EST


Lovecraft and manga...two great tastes that taste great together!


Posted by: nate on Thursday, November 13, 2003 - 12:31 PM EST


While we're on the topic of robots (a seemingly never-ending topic now that Gar has published his book) we might as well mention that the first annual Carnegie Mellon Robot Hall of Fame inductees were announced yesterday. The group of four robots included some fictional and some real. Of the fictional, R2D2 was inducted for hyr portrayal of a humble servant with a bit of an independant streak, HAL 9000 was recognized for setting the benchmark for robot intelligence (and for being the first robot capable of pre-meditated murder).

"Real" robot incductees included the Mars Pathfinder Sojourner Rover for hyr remarkable interplanetary robotic acheivement (and not mixing up the kilos and the pounds) and the little known Unimate, the first industrial robotic arm, was recognized for years of hard labor in the service of mankind.

Make sure to visit the Hall of Fame website and vote for Gareth for induction next year. While not as cute as R2D2, not as smart as HAL, not as mobile as Sojourner and not as strong as Unimate, we here at ST think he's the best mix of all four.


Posted by: gareth on Tuesday, November 04, 2003 - 01:57 PM EST

Street Tech pal and Chairman of the Cyberpunk Faction of the AARP, Bruce Sterling, has a new Wired-sponsored blog.

Check out the item about our former bOING bOING (the print zine) and Beyond Cyberpunk! (the e-book) mascot Kata Sutra, apparently now a sleeper agent at the Business Software Alliance. Their character, Meg A. Byte, sure does remind us of our favorite hacker grrrl. I sure hope they're not playing fast and loose with our intellectual property! That would be wrong.



Posted by: gareth on Thursday, October 02, 2003 - 02:20 PM EST

One of our favorite shows here at Street Tech Labs last year was Mythbusters. It's a Discovery Channel offering where two geeks set up elaborate experiments to test out the voracity of common urban myths.

Can your ass be so large that it forms a seal over a toilet bowl such that you can't get off and the toilet needs to be broken to break said seal? The Mythbusters built a giant latex ass to find out. Apparently it's a myth. Big ass. No seal.

Is it possible for a can of dinner roll dough to explode all over the back seat of a car on a really hot day (such that the driver thinks she's been shot and the sticky stuff on the back of her head is her own brainmatter)? Yes! They tried it and proved it could theoretically happen.

A new season of this seriously fun geekly goodness starts tomorrow night (Friday) at 9pm on Discovery.


Posted by: nate on Wednesday, September 17, 2003 - 04:41 PM EST


From the Oddly Enough column, reports of a British man with a power tool who responds to calls from people who have been booted by the cops for illegal parking, and frees them of their shackles. Using an angle-grinder (hence this self-styled superhero's name: Angle Grinder Man) this guy will cut the boot off any stranded motorist's car for free. And he actually wears a blue bodysuit with AGM on the chest while doing it. Brilliant. Unfortunately only people in the England can call on this hero, as he does not seem to be able to fly at super-sonic speeds, but people all over the world can enjoy his "money shots" on his website, if a naked man with a power grinder is your cup-of-tea. I don't know how long this guy is going to be able to continue doing this though, since he doesn't seem to get the whole "secret identity" thing...


Posted by: Jordan on Friday, August 08, 2003 - 09:29 AM EST

Though of dubious utility, some intrepid hackers have managed to pare a working, fully-functional (well, mostly) Windows 95 installation down to fewer than 5 MB (mirror). Though it lacks support for sound or a TCP/IP stack, it's still an impressive proof-of-concept. Apparently a project is in the works to add those features back in, and other, similar projects with Windows NT, 2000, and Office, as well as a version of Windows 98 that's bootable from a CD are in the works. The original site was Slashdotted most swiftly.

I just want to know how fast it boots.


Posted by: gareth on Tuesday, July 29, 2003 - 02:32 PM EST

I am saddened to announce that another friend of Street Tech has passed away. Street Tech co-founder Peter Sugarman's dad, Marvin Sugarman, died last week. Marvin was a TV production guy, working in sports television. He taught Peter a lot of what he knows, about media production, and lots of other things. Peter's been one of my mentors, so there's a direct connection.

Marvin financed the creation of Beyond Cyberpunk!, the masive 1991 HyperCard e-book on cyberpunk sci-fi and pre-Web cybercultre that Peter, Mark Frauenfelder, Jim Leftwich, and I did. If BCP! earns a paragraph in the cyber-history books, Marvin should be in the group photo.

Happy trails, Marvin. Thanks for giving us Peter. He's one ornery mofo (did he get that from you?), but we love him just the same.




Posted by: gareth on Thursday, July 24, 2003 - 12:07 PM EST

Street Tech pal Mark Frauenfelder emailed me with the sad news that another friend from the bad ol' days of the SF cyberculture scene has died. Jessica Grace Wing, bOING bOING's music editor (when it was a print zine), lost her battle with colon cancer on July 19. She was only 31 years old!

Jessica and I worked together on the Happy Mutant Handbook. We did the "Mutant Music Makers" reviews. She was a beautiful, captivating presence, one of those people who seemed to ooze cosmic mysteries and unbridled creativity. She was a writer, Web designer, dancer, musician, short-film director, sound designer (she worked on Todd Solondz' film Happiness), and composer. She moved to the Big Applet in 1997 and became a successful Off-Broadway composer. Her first musical, entitled Lost, will premiere at the New York International Fringe Festival in August.

Playbill Online has a short obit. You can find out more about her work at her website Warmblooded.

Okay, could friends stop dying now? I feel old enough as it is! Thanks.


Posted by: gareth on Tuesday, July 22, 2003 - 01:57 PM EST

Jude Milhon, a.k.a. St. Jude, one of the founders of Mondo 2000 magazine has died of cancer. St. Jude was a legend in SF and the hacker community, a trailblazer in the chicks-with-modems world and in the world of cyberculture publishing. She was a chaotic attractor, whip-smart, talented, funny, and deeply weird.

A few random reminiscences:

* She came to visit me in DC (in 1991?) and walked into my home office and saw two non-color monitors. She freaked. "Ack!, what are you doing?! The world's not in black and white, why would you want your computers to be?" She seemed genuinely disturbed that a Mondo editor would still be living in a B&W version of cyberspace.

* She came to DC to be on a panel I moderated for Filmfest DC on the influence of cyberpunk lit on film. She was having terrible stage fright. At one point, somebody in the audience asked the panel (Jude, Mark Dery, Mark Pauline, D.A. Therrien and me) if we were more comfortable in "the real world" or would we rather be in cyberspace? We all began to say "the real world," except Jude who blurted out: "CYBERSPACE! I *really* want to be in cyberspace!" And you could tell she really meant it.

* I have this hysterical image in my mind of the party after the Filmfest talk of Patch Adams chasing Jude around trying to give her a hug. She was WAY not into it. She didn't strike me as the touchy-feely type, and especially didn't want a hug from a big, dirty hippie/doctor/clown. They ran out of the front door of the house, Jude yelling and flailing her arms, Patch with a big pucker on his lips, cackling maniacally. It was such a bizarre, Fellini-esque moment.

* My last thought is more an RU Sirius story, but involves Jude. I'd been sending and resending an article to both of them via email and they kept losing it. Finally I called RU to complain: "How can you guys be so f-ing spacey? I thought you all take smart drugs." Without skipping a beat, he said: "Yeah, but you don't know what we were like BEFORE we started on the smart drugs."

Street Tech Webmaster Tim Tate wrote this morning to say: "If it weren't for Mondo 2000, I'd never have heard of you." So thanks Jude. You were always good at connecting the dots. You'll definitely live on in the heavenly 1s and 0s.




Posted by: Craniac on Friday, June 13, 2003 - 12:50 AM EST

What was your first experience with a computer?
Being the one who lobbied hardest for a computer, I felt the most responsible. So that summer I set out to show my mom that she had made the right decision. After all, I still needed to break the news to her that she had to buy a disk drive.
She'd be in the kitchen making dinner and I'd call her over. "Look mom! If I type 'sys 64738' it will reboot the machine!" Or she'd be paying bills and I'd coax her over to see this program I wrote that would turn the screen red, then black, then flash white, and then reboot. (which was tough to test because not having a disk drive meant I'd have to write the program all over again if it worked correctly.)
I remember those days. Good times.


Posted by: Craniac on Friday, June 13, 2003 - 12:22 AM EST

Steven B. Johnson, author of Emergence and former Feed honcho, describes his six-channel sound system in loving detail, and basically invites every thug in New York to come rip off his new Plasma TV.
Unfortunately, it's very hard to track down true surround disks of music that I actually like -- it seems like there are only about 100 SACD disks released thus far, and many of them only have two-channel mixes on them. But this past weekend I managed to get my hands on a six-channel SACD of Beck's lovely Sea Change, which was already on heavy rotation in my house in its two-channel presentation. Apparently, the mix was done by surround legend Elliot Scheiner, and it's certainly an aggressive approach. Some surround mixes keep most of the instruments and vocals up front, and just use the rear speakers for ambient noise and reverb, etc. Scheiner's remix of Sea Change spreads the instruments around you: a clavinet behind your right ear, a bank of strings hovering in the middle of the room, a hammond organ swirling around the entire space. Hearing an album you've enjoyed for a while in stereo remixed this boldly is a revelation: you hear all the little details with an astonishing clarity.
Posted by: nate on Tuesday, May 06, 2003 - 09:19 AM EST


Okay, so the story on the Honda / CarMax deal was an April Fool's joke, but it wasn't totally out of the realm of possibility, as shown recently in Japan, where little Asimo got a gig as a $5.25/hr wage earner in a Tokyo department store. According to Reuters, the Asimo started off last week as a store clerk apprentice for customer services, showing people to the elevator and helping promote products. Apparently even a machine worth at least $50,000 has to work hyr* way up to full store clerk.

<font size="small">* hyr is my new gender neutral 3rd-person possessive pronoun for animate objects. Other suggestions are welcome.



Read more... (226 bytes more) 13 Comments
Posted by: gareth on Friday, April 25, 2003 - 11:39 AM EST


And I thought our platform treehouse was cool when I was a kid! This enterprising geek dad turned two shipping crates (and a buttload of lumber from Lowes) into a BattleMech robot treehouse. Took him seven months. The truly geeky thing is that his kids don't play MechWarrior, *he* does.

I can just hear the conversations with the wife: "I know I've been in the garage for seven months, honey, but it's for the kids. Think of the kids." Yeah, right.


Posted by: bkd on Wednesday, April 16, 2003 - 05:16 PM EST

Of special interest to our Cyborg in chief, Gareth, Games Workshop has announced that it will cease doing business with game shops that offer internet sales. Ostensibly, they're offended by the use of pictures of their products, labelling them IP violations, to sell their products.
Of course, everybody suspects that they're more offended by mail order retailers undercutting sales in their own stores.


Posted by: nate on Tuesday, April 01, 2003 - 10:45 AM EST


Based on Honda's Asimo robot, Carmax and Honda have developed a new version specifically for use in Carmax showrooms. The new version is much larger however - standing at roughly 44 feet tall. Because of its size, it is far less mobile but much more imposing. According to Thomas Folliard, V.P. of store operations; "We're already seeing an effect from the new Asimo sales force -- many potential shoppers are almost, to borrow a phrase, shocked and awed into buying a car. We're also seeing a larger number of young fans of Japanimation who are coming in to see if they can buy it. The answer is no. Not yet. Maybe next year when we open "GundamMax."


Posted by: nate on Tuesday, March 11, 2003 - 09:46 AM EST


Spring is almost here, and for scooter afficiondados that means it's time to ride -- and just in time, Vespa has introduced a whole line of riding gear. Most of it's pretty tacky retro junk, but the inclusion of the Vespa version of the Boblbee hard backpack means that someone at Vespa's got some geek. Available in-store only for a whopping $215, you may need to think hard if you can justify spending the extra $45 or more just for the Vespa logo on your colormatched hardpack.


Posted by: gareth on Friday, December 20, 2002 - 05:35 PM EST

Via bOING bOING, we found this list from Ben Hammersley of things bloggers can do in the new year to make the Web and the blogosphere better:

* Use the FOAF'o'matic to build a FOAF file, and submit it to the FOAFNaut
* Join the EFF
* Validate your feeds
* Download Seti
* Apply Creative Commons licenses to all your stuff
* Properly ID3 tag all your sharable MP3s
* Warchalk your Wi-fi network

What would you add to this list?



Posted by: gareth on Monday, December 09, 2002 - 12:48 PM EST

18-year-old Eagle Scout Richard Robbins has built a PC with 37 working operating systems!. The six hard drive box includes BeOS, OS/2 Warp IV and a million flavors of Linux, not to mention Windows 1.0. The mischevous little wirehead built the box after a cyberpundit claimed it couldn't be done. After he proved otherwise, he drove from Southern Utah to the Maximum PC offices in Brisbane, CA to show it off.

These kids today! Why, when *I* was a kid, we didn't even have a stinkin' operating system, we used to have to poke little holes in paper...with our teeth! Now THAT was computing...


Posted by: gareth on Tuesday, December 03, 2002 - 01:53 PM EST

The Hardware Geeks are running a first annual Skinning Contest (for creating skins for such popular programs as WinAmp3, WinMeda8, Mozilla 1.2 and others). Prizes include a Leadtek Nforce2 motherboard. Check out the site for a full list of skinable interfaces and prizes.



Posted by: winkler1 on Sunday, November 17, 2002 - 03:22 PM EST


A number of anti-spam initiatives are underway using Baye's Theorem to analyze email contents to classify incoming email and recognize spam. I've been using POPFile, which is a cross-platform Perl script that you train. POPFile runs as a proxy on your desktop -- useful if you don't own/control your mail server. More Thoughts and Background


Posted by: nate on Friday, November 15, 2002 - 09:21 AM EST

Just a reminder -- the Leonid meteor shower has officially begun, and will be going strong all weekend until it peaks sometime on Tuesday. This year is supposed to be a spectacular show, especially on the East Coast which should have the best viewing for the peak. Go to Space.com for more information on where and when to best see the Leonids.


Posted by: gareth on Thursday, November 14, 2002 - 02:22 PM EST


Jim Leftwich, a grossly underappreciated artist, big thinker and interface designer, gets a bit of his due today at Wired News. His WAY before its time CyberPort Desktop (painstakingly built, pixel by pixel, with Mac II-era SuperPaint) was one of the big inspirations for our Beyond Cyberpunk! HyperCard project. Jim got on board with BCP in a big way and continued to do bleeding edge art that blew our minds on a nearly daily basis. You can see a number of images of his CyberPort with the article.

Congrats, Jim! You deserve it (and LOTS more).

[Thanks to Jay Townsend!]


Posted by: winkler1 on Wednesday, November 13, 2002 - 06:08 PM EST


I wouldn't believe it if I hadn't tried it... here's my experience using Intel's Application Accelator to achieve WinBench disk improvements of 34% on a Win 2000 box, and 19% on an XP. Done by some form of disk pre-fetch, I believe.

Check it out, it really works, and it's a free download from Intel.


| | |
| --- | --- |
| Brought to You By | |
| | |
| --- | --- |
| Advertise | |
| | |
| --- | --- |
| Recent Articles | |
Monday, March 17
·
Dorkbot DC March Meeting (0)
Thursday, February 28
·
Rules for Roboticists (0)
Monday, February 25
·
Killer-cool Solarrollers on Flickr (0)
·
Dorkbot DC Tommorow Night! (2/26/08) (0)
Wednesday, February 13
·
DIY mercury testing (or NOT) and new Home Chemistry book (0)
Friday, January 18
·
First Dorkbot DC/Make: DC Joint Project Event (0)
Monday, January 14
·
Dorkbot DC/Make: DC Project Night, This Wednesday! (0)
Tuesday, December 11
·
Review: LEGO MINDSTORMS Library (0)
·
I want an Arduino-powered Christmas, baby! (0)
Tuesday, December 04
·
Geekly Gift Wrap (0)
Older Articles
| | |
| --- | --- |
| Recent Reviews | |
| | |
| --- | --- |
| Special Features | |
· The Rules for Roboticists (Feb 28, 2008)
· Mouse Dissection 101 (May 02, 2007)
· Mousey the Junkbot FAQ (Apr 30, 2007)
· How-To: Build BEAM Vibrobots (Jan 14, 2007)
· [Dead Inventors] (Jan 14, 2007)
· How-To: Build a Robot from a Coat Hanger (Sep 20, 2006)
· Twin-Engine Solarroller (Aug 30, 2006)
· Blow Your Socks Off! (The Bell Rocket Belt) (May 05, 2006)
· The SCO Monkey Trial (A Street Tech Intro) (Dec 08, 2003)
· Gar's Tips on Sucks-Less Writing (Oct 26, 2002)

| | |
| --- | --- |
| Poll | |
| | |
| --- | --- |
| The Federation | |